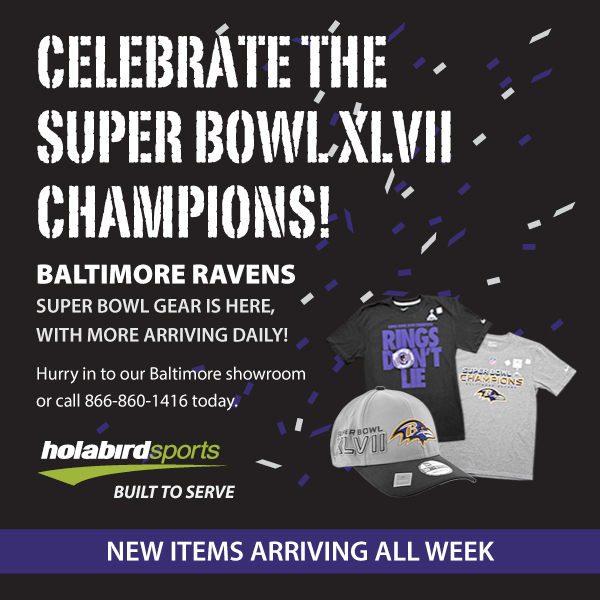 Celebrate the XLVII Super Bowl Champions, the Baltimore Ravens, and get your piece of Baltimore Raven's history.
The Baltimore Ravens Super Bowl gear is here, with new items arriving all week.
Here are just a few of the things you can choose from: Official Caps, Official T-shirts, Jackets, Official Towels, Sweatshirts, Posters, Footballs, Blankets, Coffee Mugs, Beer Steins, Shot Glasses, Mouse Pads, Executive Glasses, Freezer Mugs, Tumblers, Pennants, Trash Cans, Car and Lawn Flags, and more.
We are only getting a limited amount, and once they're gone, they're gone forever. Everything will be sold on a first come, first serve basis. Don't miss your chance to own a piece of Raven's history. These items can't be sold online so hurry in to our Baltimore showroom or call
866-860-1416
today.
Holabird Sports
9220 Pulaski Highway
Baltimore, MD 21220