What's changed since the launch 4?
The fifth iteration in the Brooks Launch running series is here! The Brooks Launch 5; and you're probably dying to see what's changed and what colors are available. Us, too!

And we have some good news.

If you loved the Launch 4, you'll love the Launch 5 even more, because they didn't change much.

The entire shoe essentially got sleeker and cushier... in a sleeker way. Does this make sense, readers?

The heel cup is COMFY. Compared to the Launch 4, this new heel cushion will have your heels happy. Added material and buffed up.

The entire upper has been transformed with a one-piece mesh (you can see some of the colors poking through below).

And not a big change, but the lace size decreased a bit.

SHOP THE LAUNCH 5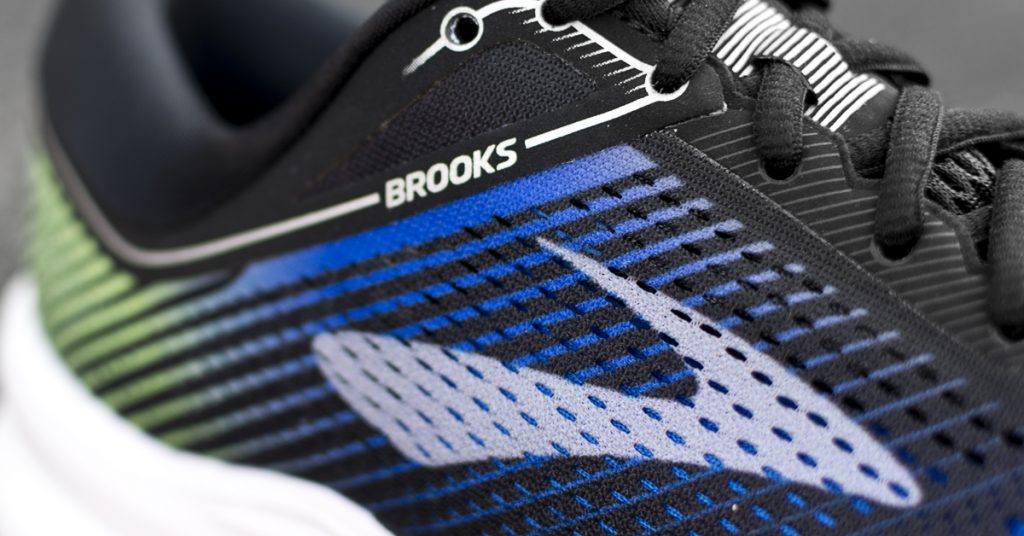 What'd you love that stayed?
The Brooks Launch series keeps its BioMoGO DNA midsole cushioning and rebounding rubber for that truly springy underfoot feel.

It's designed, as Brooks says, "to energize your run with the response and agility of a race-ready daily trainer," which has always been its purpose. That Launch energy factor. "Springy and fast."
Just like the Launch 4, the Midfoot Transition Zone is shaped to go from heel to toe quickly, aiding- LAUNCHING- you forward.

The Launch 5 is known for three things: responsive cushioning. Quick transitions. Lightweight fit.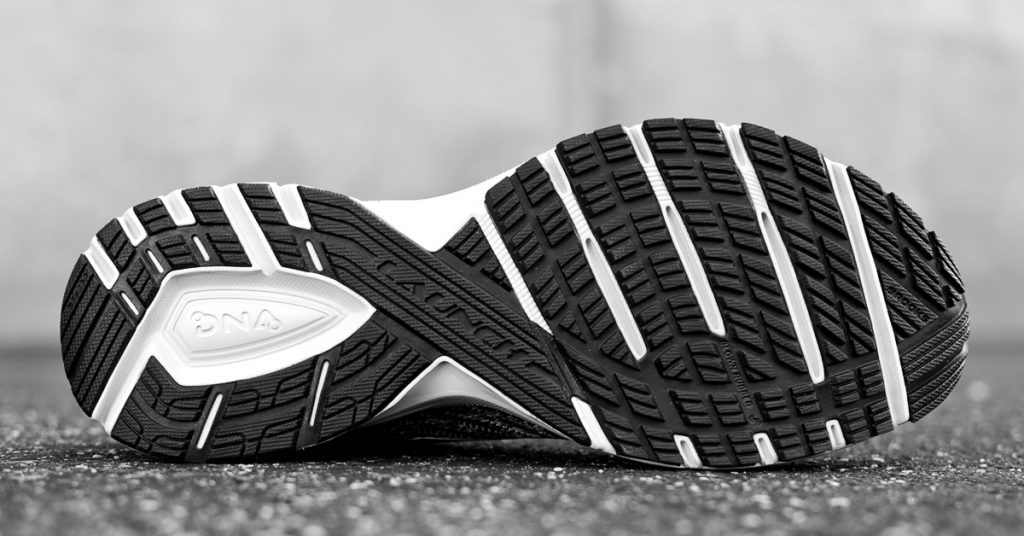 Coolest parts?
The uppers offer such a personal take on a shoe, letting a bit of you shine underneath. Take the men's shoe below, for example, a navy upper with that awesomely bright yellow on the skin of the shoe. It's almost like you're looking into this guy's "sole!" hehe

SHOP THE LAUNCH 5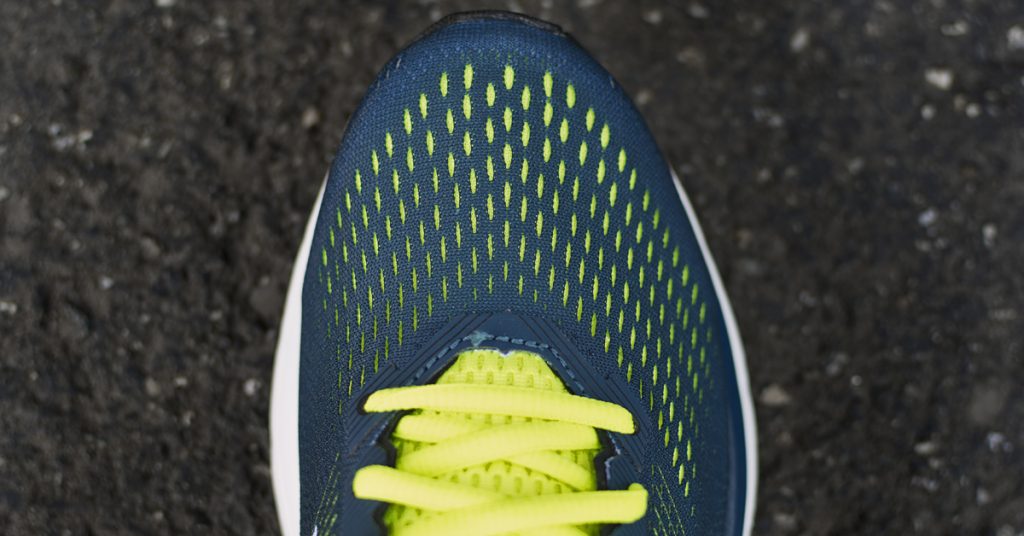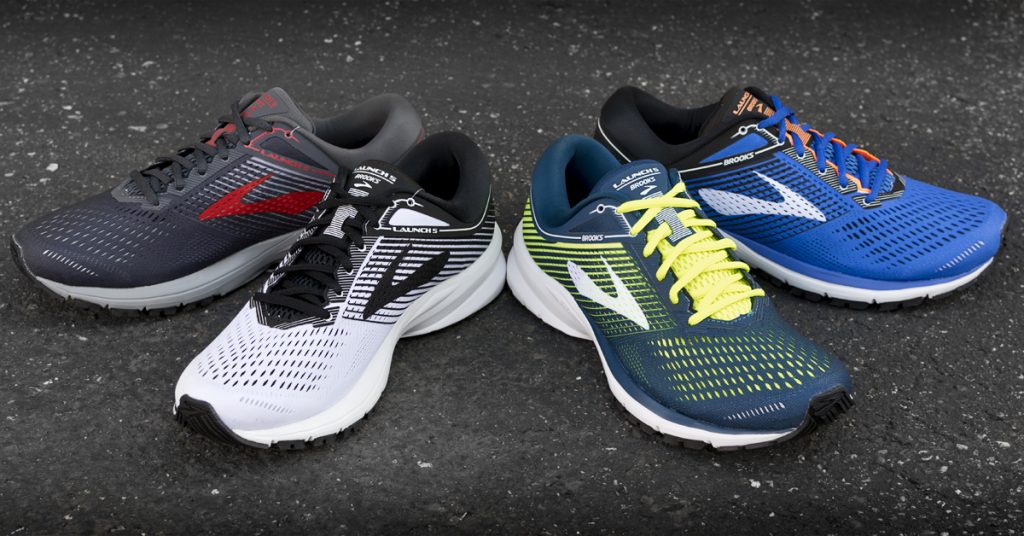 We're also a huge fan of the variety in these Brooks Launch 5 colorways. Each shoe has a different personality! From what you can see above, you might have a different guy friend or family member in mind for all four of these styles. Maybe the "performance-focused" dude, the "loyal, would do anything for you" friend, the "I'm the first to introduce myself" man and, finally, the "I game and love craft beer" guy.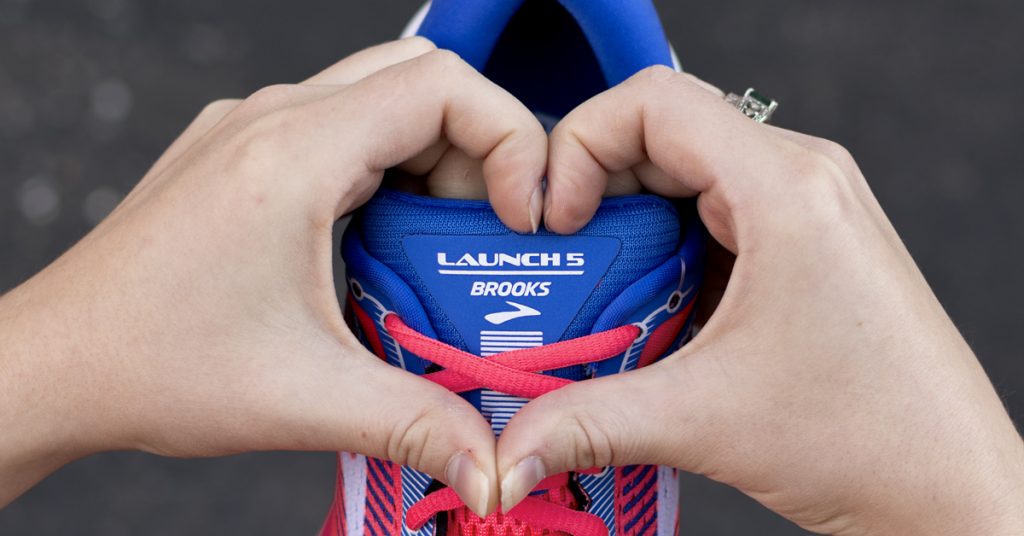 My favorite: "OMG it's beautiful."
In the women's colorways (breaking news, I'm a woman), this color combination is absolutely my fav.
Just looking at it for the first time, I was thrown into the circus playing Zendaya falling in love with Zac Efron (call out to "The Greatest Showman"). AKA: I'm a powerful, road running, in-love acrobat, AND I'M GOING THE DISTANCE.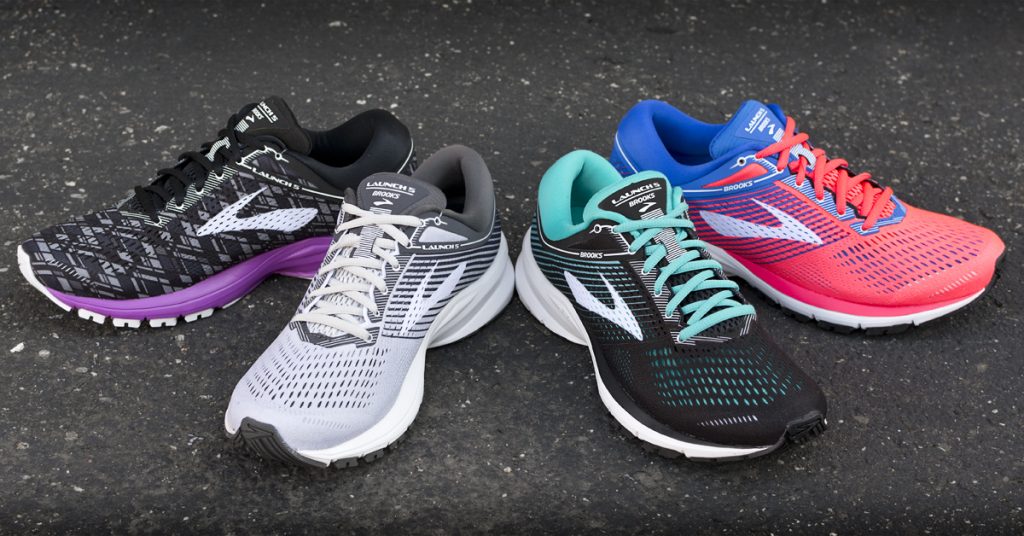 The Women's Collection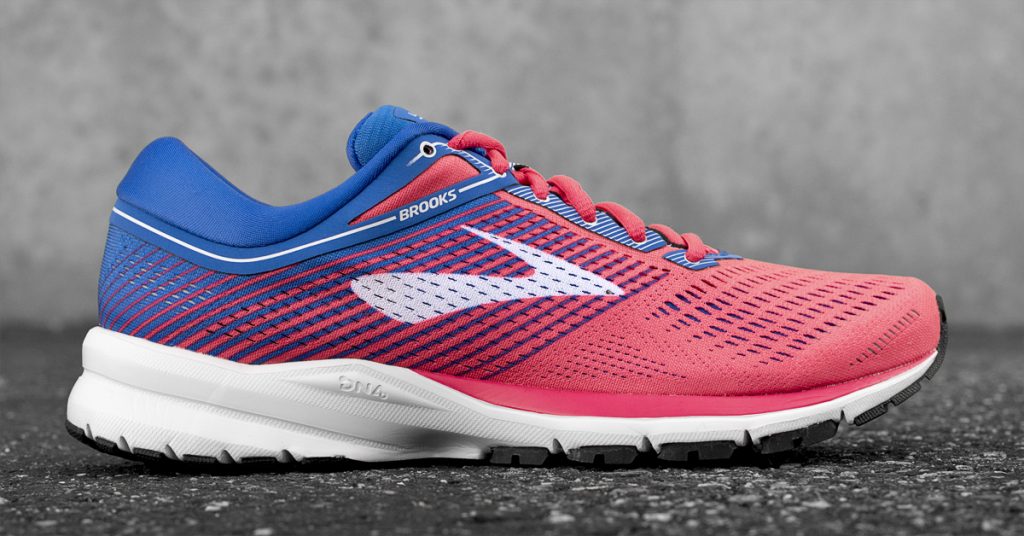 We start off with the bubblegum, cotton candy color, perfect for the outgoing runner. You're someone who loves cookies and Stroopwafels as pre-run snacks, and you drink more iced coffee than water. Your favorite accessory is a buff or bandana, and you own more colorful leggings than you do any other style. These gals are the life of the run group and are ready to go for a post-run frozen yogurt at the drop of a hat.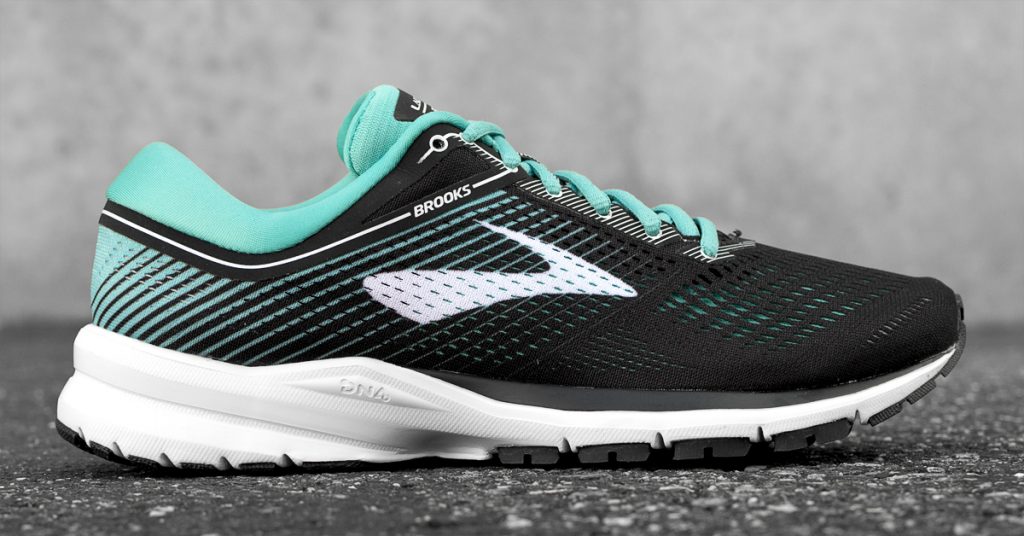 This Brooks chick wants to look cool and run fast. The shoe, like her, is sleek with a pop of color: blue. Serenity. She's even-keeled, easygoing and pays attention to her outfit matching. Unlike her bubblegum sister, this runner has a closet full of black leggings in varying lengths. Maybe even 3 of the same pair. You may call her the posh spice of this collection. Out of the run group, she'll be seen wearing a high neck sweater and sipping a Manhattan.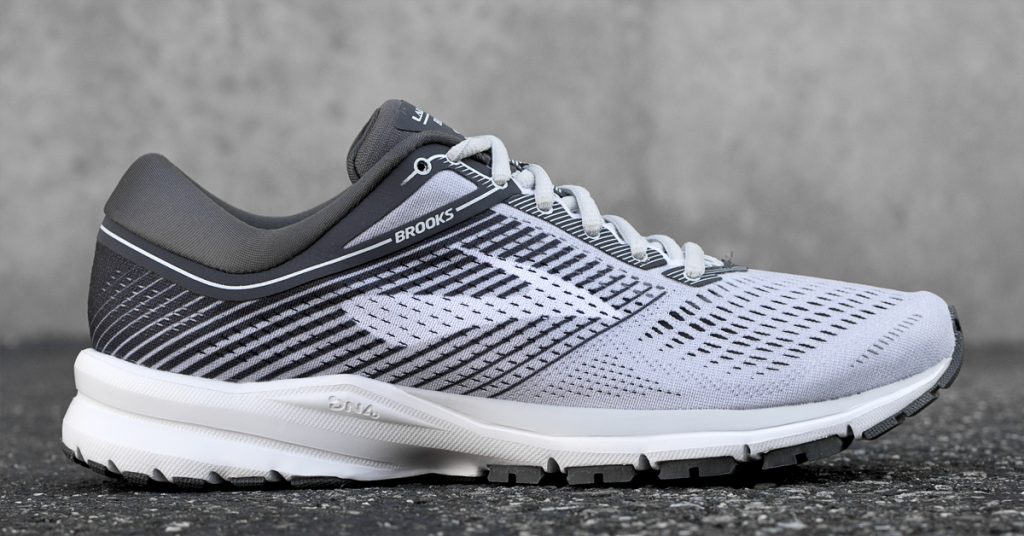 Some may call this runner a plain Jane, but she's just focused on hitting the road and beating her time and mileage. She may be more into function than fashion and loves running for the mental clarity it gives her. This runner might be a reserved type, but when it comes to her and the road, she's got a LOT to say.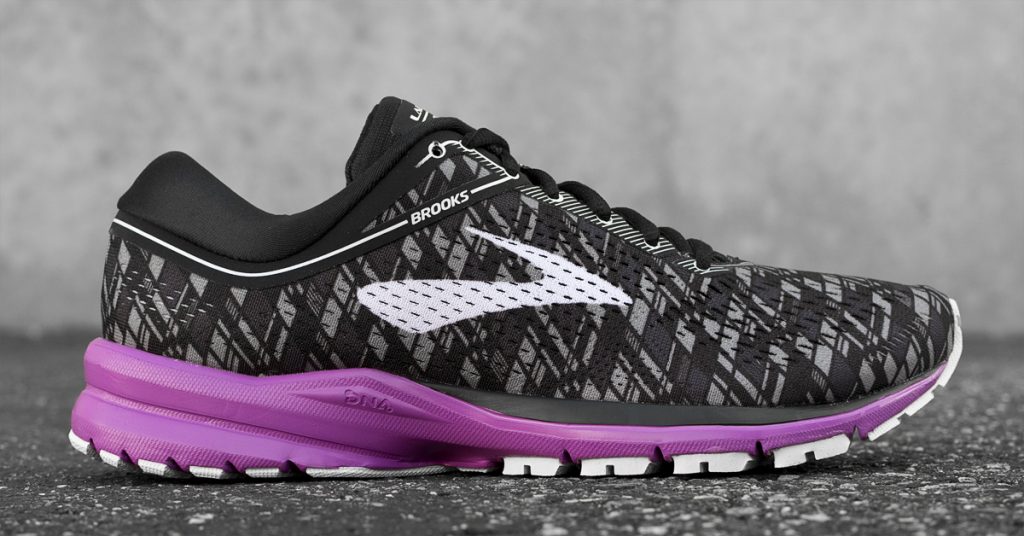 This runner gal probably has a busy schedule. Much like the pattern on her shoes, her life has a lot of overlapping parts, but she always finds time for her runs. The purple midsole represents her ambition: one color. One track mind. She knows what she wants and she's not afraid to go for it. Especially, in style.
SHOP THE LAUNCH 5