I recently had the opportunity to take the
Jabra Sport Pulse headphones
out for a test run. I decided to take use a mile-long, out and back course at a local park to enjoy the scenery. Immediately upon opening the box, I found plenty of information provided to help with the setup of my new headphones. The product instruction pamphlet boasts that it takes only 5 minutes to set up and use the Jabra Sport headphones out of the box. This claim is certainly true, and I found that the process was made as easy as possible for the user.
Interaction began as soon as I paired the Jabra Sport Pulse headphones with my cell phone. Once I downloaded the application, the headphones were recognized and I was able to select from several options for the type of workout I wanted to do. I selected "Just Track Me" as more of a "get out and go" sort of scenario. I was immediately notified that my heart rate was being monitored as I began my run. Once I made it to my halfway point at a distance of one mile, I paused the tracking of my workout and was able to see my progress on my phone. During the run or workout I had the ability to see my progress in terms of distance, pace, time, calories and current heart rate.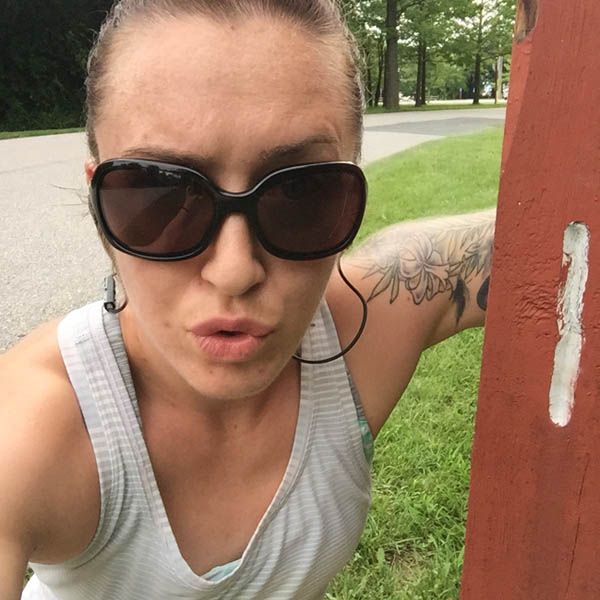 After a brief selfie opportunity, I started the tracking again and was prompted that my heart rate was again being monitored. The voice prompt also informed me when I had reached a distance of 1.25 miles, which I knew to be very accurate as the course I was using is measured with land markers. Once I reached the 2 mile marker, I stopped my workout and was given a summary of the activity performed during that session.
For the next workout, I took to the track where I ran three 1-mile intervals with two sets of 100 walking lunges in the middle. The Jabra Sport Pulse app allowed me to customize the workout to the type of movement and duration, while also allowing me to give the workout its own name.
Overall, I'm incredibly impressed with the ease of use for the
Jabra Sport Pulse headphones
from the out of box setup to the complete workout assessment. As a runner, the accuracy of run distance is very important to me, but the ability to gauge exertion based on heart rate is also something I want to know. The wireless aspect of the Jabra Sport Pulse headphone also enhances my work out by making me feel uninhibited by any excess cords. From now on, I plan on using the Jabra Sport Pulse headphones in the gym and out on the road to help me stay motivated and focused on performance goals.