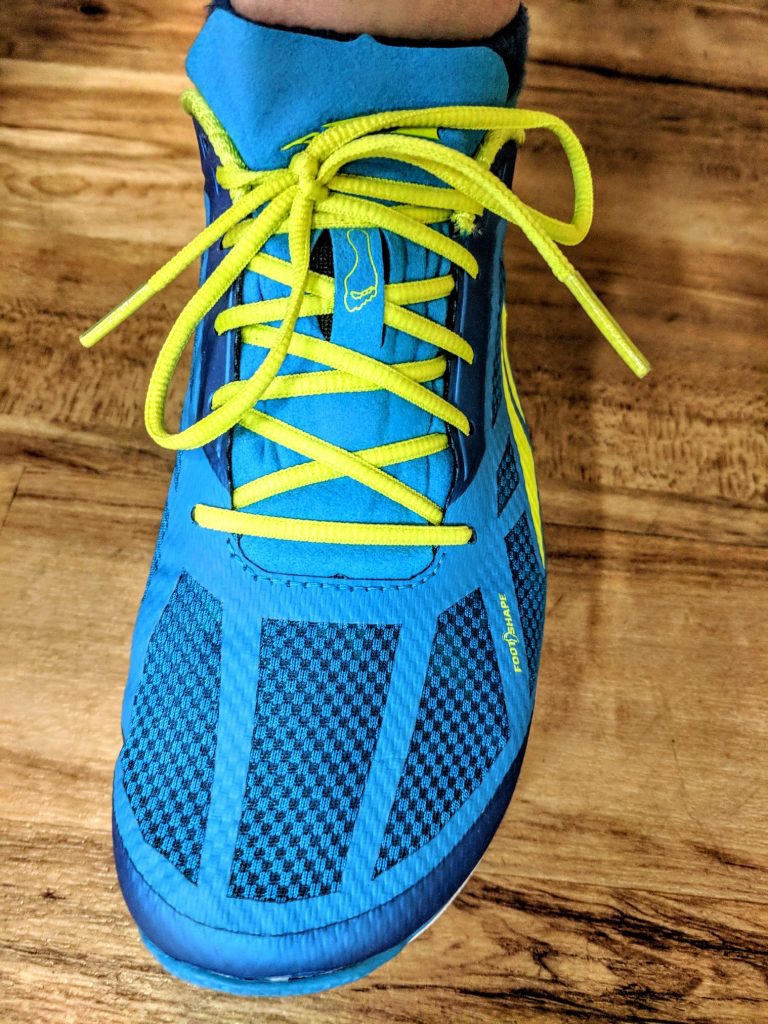 The mesh on the "foot shaped" front of this shoe was an incredibly crazy surprise. It's 30-40 degrees in Baltimore at the time of writing this in December 2017 and as soon as I walked outside, I could feel the cold air on the front third of my foot, which, again, was surprisingly really cool.  
The mesh literally gives your foot room to breathe. 
The entirety of this shoe is awesomely lightweight considering how cushioned it is with Altra's new Max-LT midsole compound.
Aesthetically speaking... this shoe ticks all my marks. It's not bulky. It uses the bright yellows and blues well against the darker blue tones, and the tongue is suede!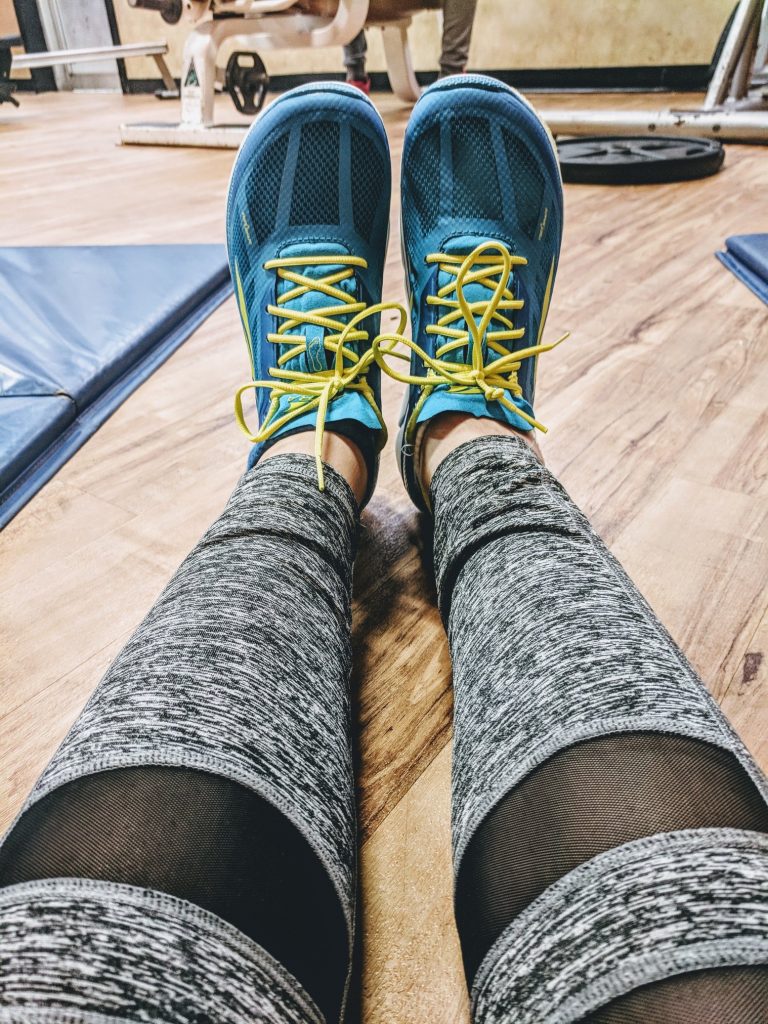 The Altra Duo sample came in this week and I was stoked! For being a wide-footed gal, Altra shoes are near and dear to my heart. The wide toe box is just big enough for my toes to feel comfortable, but has enough shape to keep them surrounded and stable.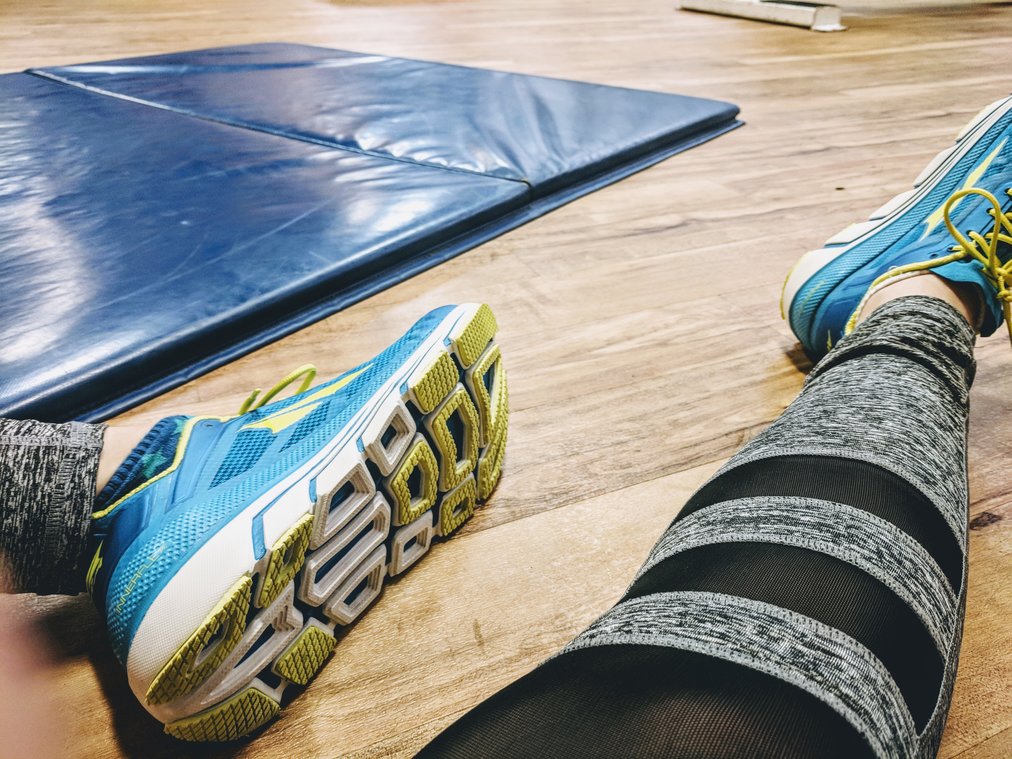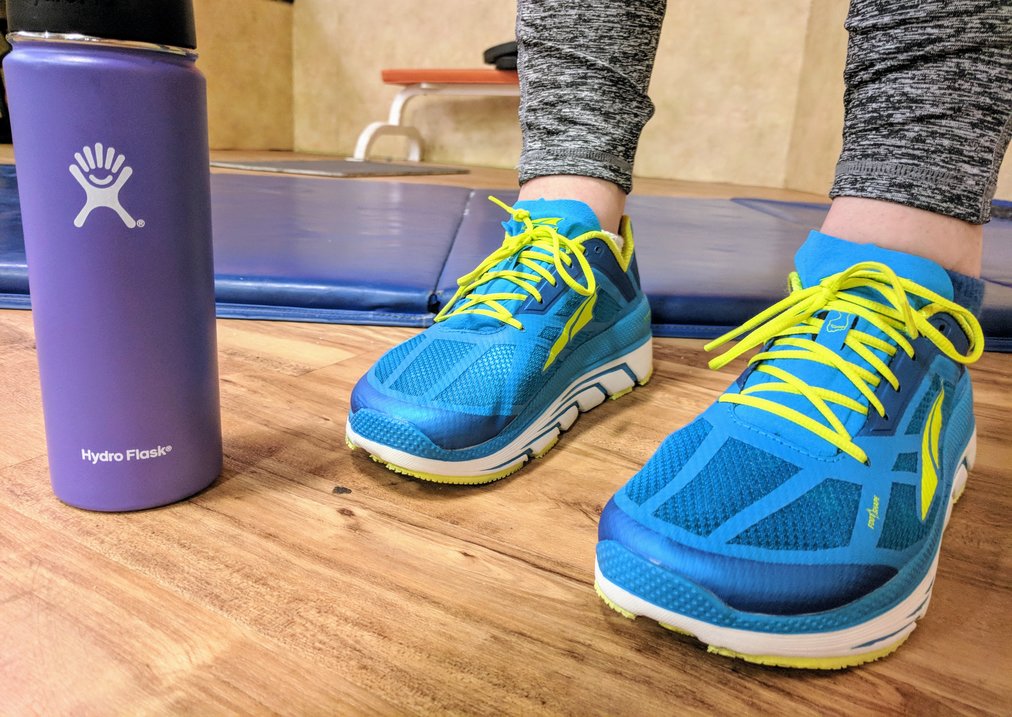 "I can run and i don't feel heavy!"
My favorite part of the Altra Duos. 
I've only ran a handful of miles in these shoes so far, but I've never felt so lifted by a pair of shoes before! 
I read that these kicks were for high-mileage runners, which means to me, they support you for miles on end. As someone who runs pretty heavily and doesn't mindfully heel strike, the cushion in this shoe turned me into what I could only describe as a mildly efficient mid foot runner!
It was my mind that said "no more running," but my legs said "No, Shea, keep going! We're good for so many more!" It was the first time I understood the words "energy return." My knees didn't hurt! My legs felt charged and ready and I was facing the road head on. 
GET YOUR OWN PAIR LADIES SHOP FOR MENS HERE