How do you gauge what's best for a ball machine? Or tennis... in general?
Bounce! And longevity. 
And what better tennis ball than
 Tretorn tennis balls.
The first Tretorn tennis balls were produced in 1902, and have been bouncing around the world's courts ever since.  Our heritage of technological innovation has positioned Tretorn as the world's leader by providing longer lasting performance product to meet the needs of every player's game, from tour performance to casual play.
Tretorn's 
pressurized balls
are the world's first 3-piece multi layer tennis balls with a unique TRI-TEC™ sealing membrane. This membrane helps to maintain the ball's pressure and performance significantly longer than conventional pressurized balls which over time lose bounce and playability due to loss of air pressure.
Along with this revolutionary pressure retention technology, Tretorn's pressurized balls feature exclusive Milliken felt and a rubber core designed for playability and consistency, making these the ultimate tour performance balls.
In 1998, following 6 years of development, Tretorn marked a new milestone in tennis ball history by introducing the revolutionary 
Micro X 
which incorporates the best qualities of both pressurized and pressureless balls.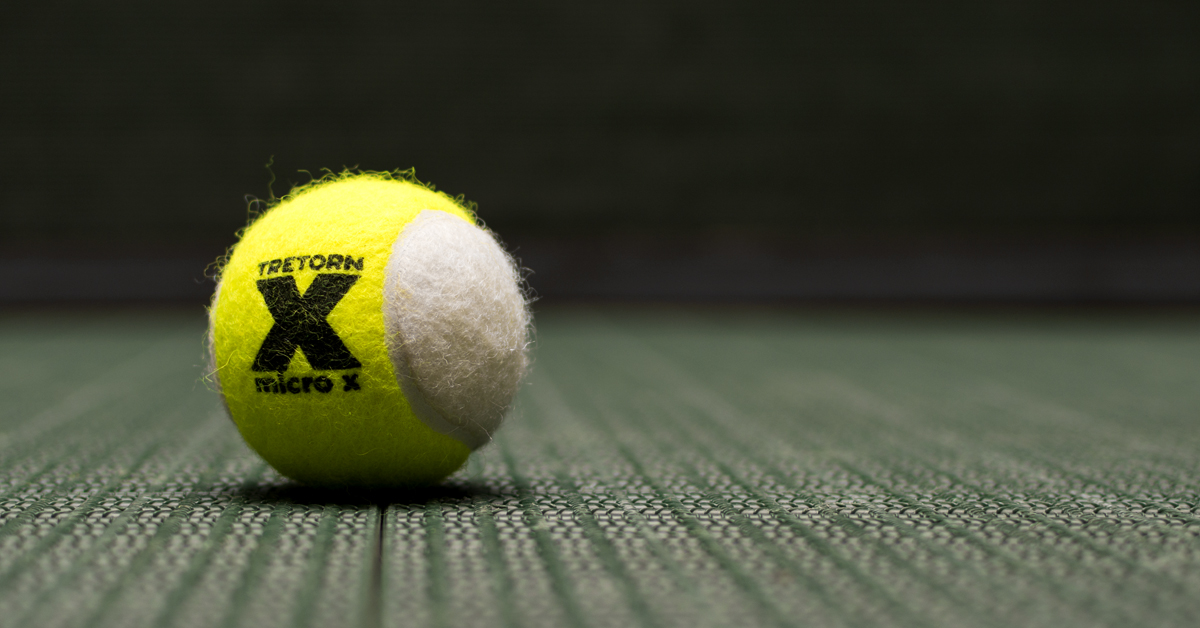 Tretorn's Micro X (micro cellular technology)
 is patented worldwide and recognized by the International Tennis Federation (ITF) as the pioneer in a new category of tennis balls called 'micro cell.' When a conventional ball is hit, it flattens on the strings and resistance is provided by the compressed air within the ball. Every time the ball is struck, a small amount of air escapes, reducing ball pressure. In the case of our Micro X ball, the resistance is provided by 700 million air-filled micro cells that cannot escape through the ball's rubber core, resulting in a ball that never loses performance.
Each Micro X ball is surfaced with Flex-Felt™, which provides superior playability and wear resistance. Designed for Tretorn, Flex-Felt™ is a special woven felt, made from wool and polyester fibers, offering a unique flexibility. This flexibility is critical in protecting the soft and playable rubber core, and offers unsurpassed feel and exceptional durability.
Jerry from McLean, Virginia, says "These balls last and will STILL perform usefully in a tennis ball machine after months of use. Try that with a Wilson, Penn, Dunlop or any other ball that comes in a pressurized can. No can do! I also use them for practice: serve, rally, against the wall. Always get consistent results and long-lasting economy. Tried other brands, but Tretorn X is the best from every metric."
Get only the best from Tretorn Micro X balls for your ball machines.