"The Happiest 5k on the Planet" made a stop in Baltimore earlier this month and some of the Holabird Sports family was there for all of the bright, messy action at The Color Run.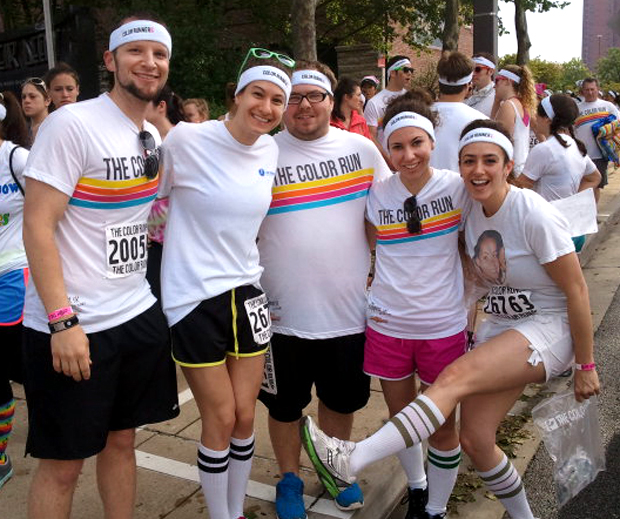 The threat of scattered thunderstorms didn't keep approximately 25,000 people from running around Camden Yards and M&T Bank Stadium to raise money for the Cool Kids Campaign, an organization that provides services for families dealing with pediatric cancer. Both the 9 a.m. and 2 p.m. time slots were completely sold out. We were there for the 9 a.m. run.
A sea of runners from all walks of life and different age groups crowded into one of the parking lots at Camden Yards wearing outfits consisting of majority white shirts, shorts, tights, and headbands. Some were wearing goggles. Others were wearing tutus, wigs, and The Color Run temporary tattoos.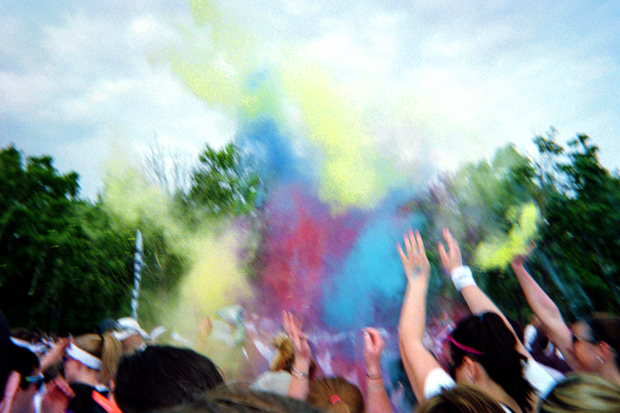 The run started slow but once it got going and the color started spraying, you couldn't wipe the wide smiles off of everyone's faces. We looped throughout the parking lots between the two stadiums and around the side of M&T Bank Stadium before we finished in another parking lot. And by the time we were done, we were covered in yellow, orange, green, blue, and purple color.
This was the first time that Baltimore has hosted The Color Run, and from the massive response it received, I'm sure it will be back again next year.