Choosing the right pair of sunglasses isn't for the faint of heart. You can go with a pair of high-end glasses that feature plenty of benefits, but also cost plenty of money. Or, you can stop by your local gas station and drop $5 on a pair of glasses that won't last the trip back to the car. Somewhere in between is where most of us fall and we just got a fantastic new option in eyewear.

Longtime sunglasses innovator, Tifosi Optics, created what you seek. This #1-selling brand of eyewear is praised for its technological advancements for active men and women. They've grown to become a recognized and trusted brand in cycling, running, outdoor, and baseball for their quality, style, function, and value. Now, Tifosi has set their sights on a new audience... everyone!

Still with a strong focus on tech, Tifosi created Swank, stylish, trendy, laid-back shades for the everyday person. Ones you can throw on for a beach day, outdoor run or shopping excursion.
UVA and UVB Protection
Not only do Swank sunglasses look great, but they also offer 100% protection from damaging long-wave UVA and shortwave UVB rays. This comes in handy for long summer days when the sun is trying its best to obliterate your peepers.
Scratch Resistance
There is nothing worse than getting a fresh pair of shades and then ruining them on day 1 because they fell between your car seats and landed on that sandpaper you've been meaning to throw out. Thankfully, Swank lenses are made from scratch-resistant, shatterproof polycarbonate. No scratches, no worries, just style.
Runner-Friendly Design
Tifosi didn't create Swank to just be another pair of affordable sunglasses. They were made with motion in mind. Hydrophilic rubber ear and nose pieces increase their grip the more you sweat. Their bounce-free design allows you to go from a walk to a run without a care in the world!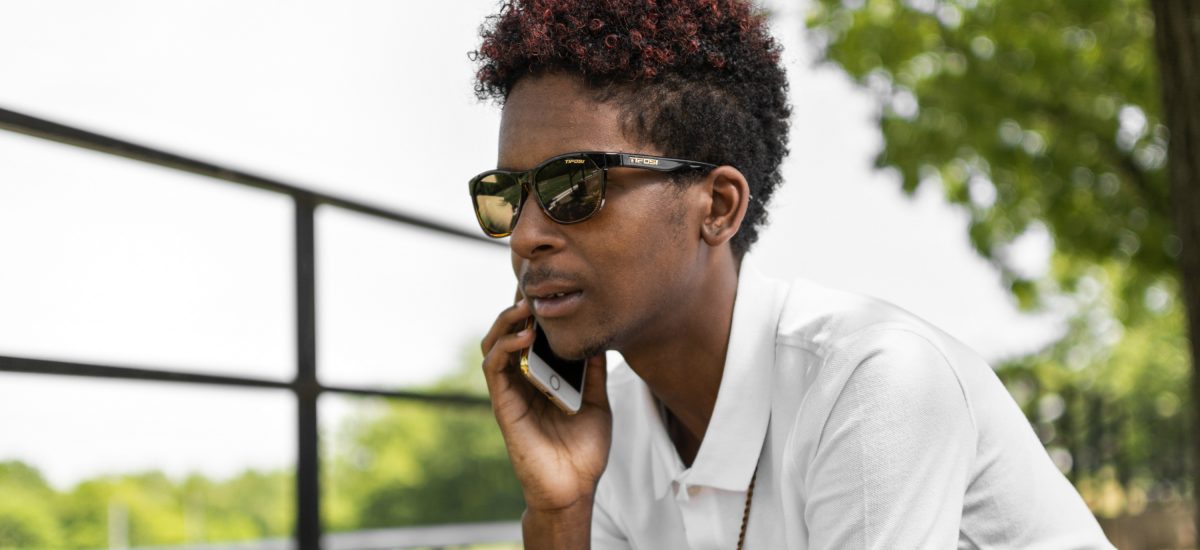 These specs come in 13 colors, which makes it easy to match them to your favorite outfits. At a low price, you can grab a couple and keep a pair in the car, the office, or even in your gym bag. You can also find Swank in a polarized style to reduce glare and eye strain.
Here's to a Swanky summer!