"The SWEETEST cushion." That's the reputation that Hoka One One's Clifton 4 upholds over all previous Clifton iterations.
But why so sweet? 
It's not just due to the marshmallow costume or sauntering through a park of ice cream and cotton candy.
It really is the
most
cushioned and lightweight
 Clifton, Hoka One One has
ever
produced!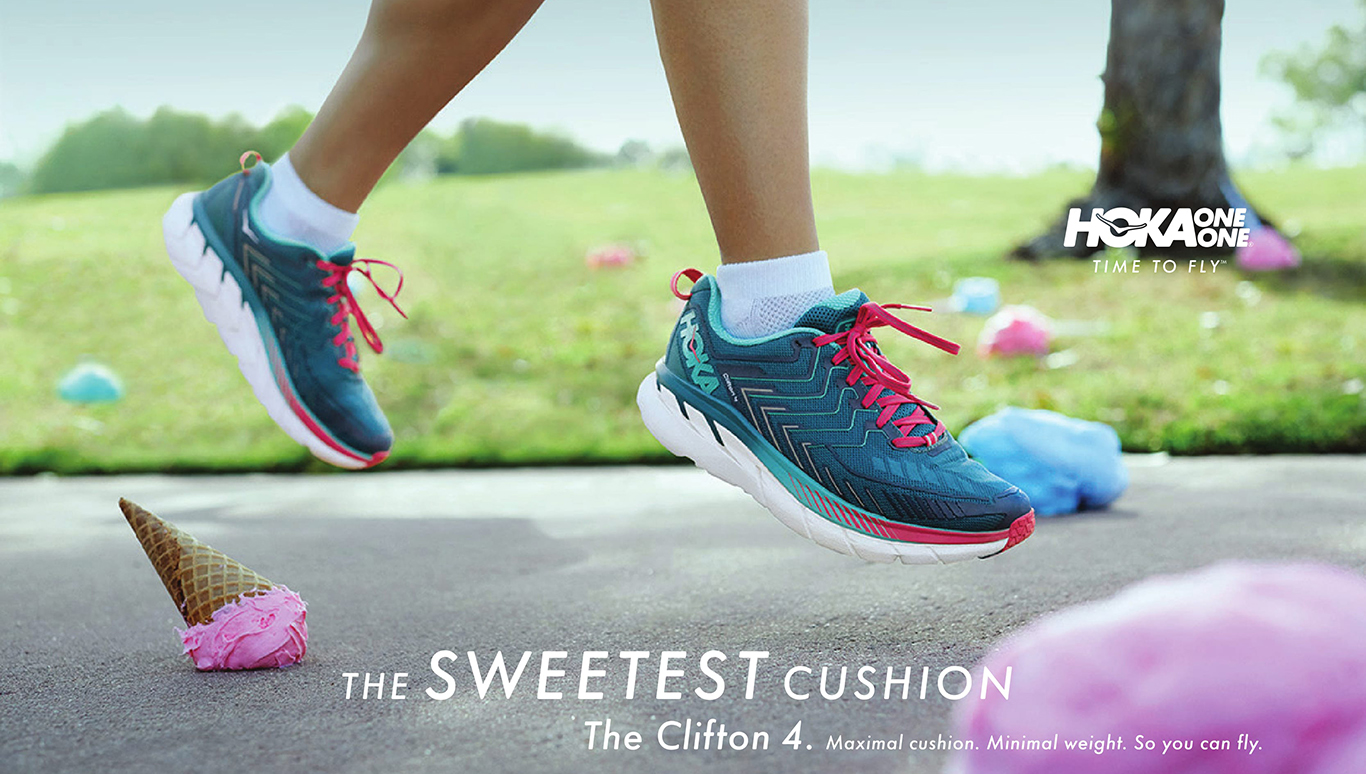 As the fourth edition in the award-winning Clifton lineage, this neutral shoe provides a smooth ride, no matter the speed or distance, combined with an even more forgiving and adaptive forefoot. Known as the Sweetest Cushion, the Clifton 4 lives up to its name due to step-in comfort you can feel the moment you put them on. At its core is HOKA's famed midsole geometry, which has been given an upgraded foam package to ensure consistent cushioning through the life of the shoe. The Clifton 3 was good, but Hoka One One made major improvements on experience. You can still expect the early stage Meta-Rocker tech and 5mm offset, and since it's HOKA, you know running will still feel like flying.
Then there's CLIFTON 4's surprising new look, which will turn heads. And that's even before they experience the improved fit and breathable mesh upper. While still very much a Clifton, there's an air of refinement to this latest iteration. We take new additions to the award-winning Clifton family seriously, and Hoka believes the Clifton 4 is the best Clifton yet.
What changed?
It's more adaptive.
This means the shoe molds to your foot for a more comfortable and consistent ride.
New materials
Engineered mesh and a 3D puff print frame for better fit and breathability and improved foam to increase longevity and rebound.
Wider midfoot
Hoka One One heard that the third version was a little tight, so they widened up the midfoot.
Wider Sizes
For the first time ever, the Clifton 4 will be available in wide sizing. Just let that sink in for a moment—wide sizing.