If you've been looking for an unbelievably comfortable insole that's designed specifically for court sports, CURREX is here to deliver! Introducing an insole that was created for the unique needs of racquet sport players: the CURREX AcePro.
Crafted by German sports scientists, all CURREX insoles are made with technologically advanced designs and materials. Wearing CURREX sport-specific insoles improves performance by providing comfort and support and reducing pressure—all of which lead to decreased fatigue and can help you avoid injuries.
What Sets CURREX Insoles Apart?
CURREX insoles come in three different arch profiles (high, medium, and low) for custom comfort that's unmatched. This individualized fit encourages optimal bodily alignment while reducing foot movement within the shoe. Less movement and better alignment mean improved comfort, fewer blisters, and a more secure feeling during quick movements.
Insoles from CURREX also feature the company's proprietary Dynamic Arch Technology (DAT), which is flexible yet rigid enough to provide midfoot guidance and dynamic energy return for reduced stress on your lower body. DAT stimulates the muscles in the foot, reducing the likelihood of tendon, joint, and ligament injuries during gameplay.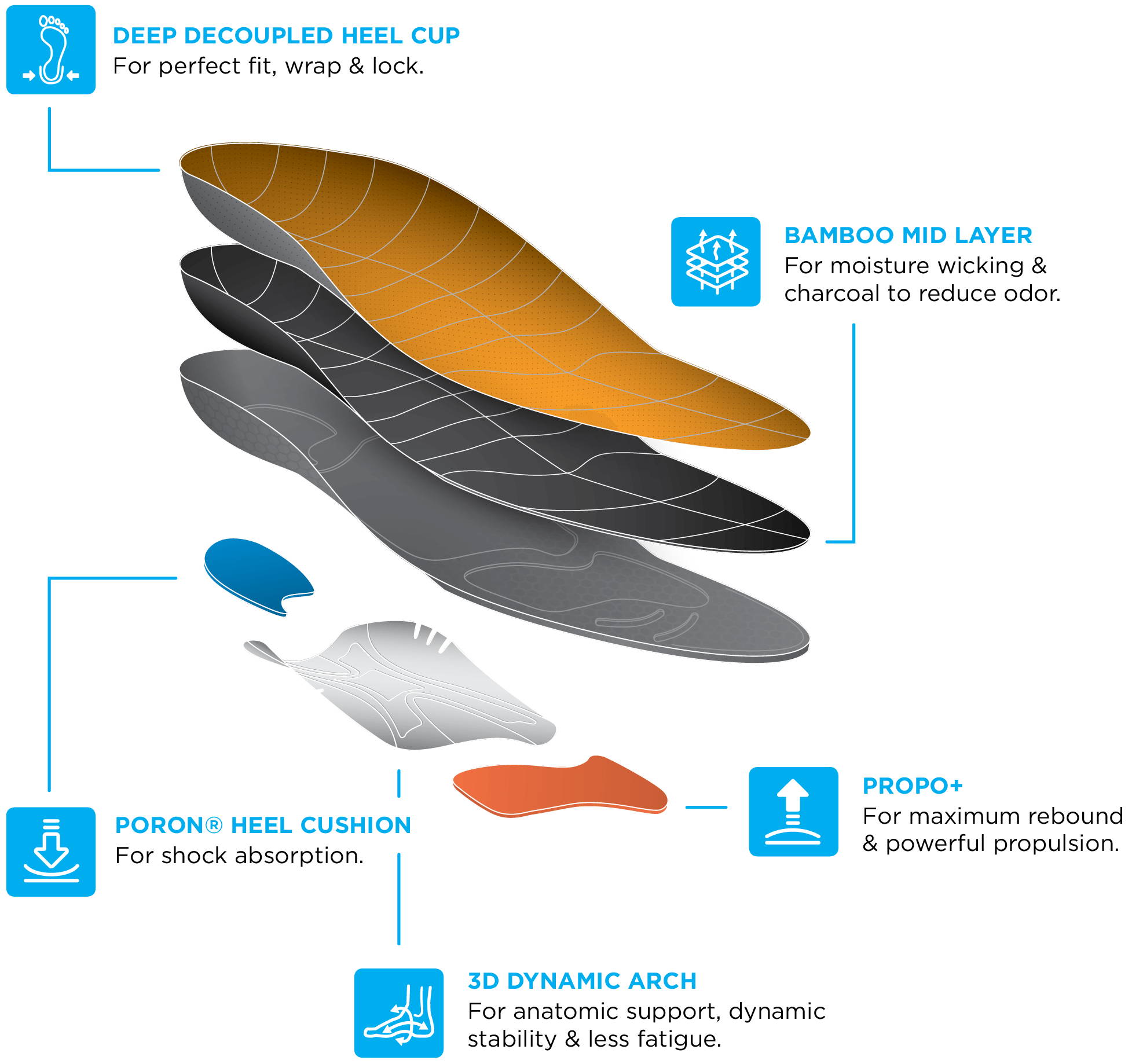 Why Wear a Tennis-Specific Insole?
AcePro tennis insoles provide an optimal distribution of your weight as you make fast lateral moves on the court. This premium support with no bubbles offers dynamic stability and unbeatable comfort no matter how you play.
And they're not just for tennis! CURREX AcePro insoles are also great for other racquet sports such as racquetball, squash, badminton, and even table tennis.