The
Timex Ironman GPS
"snaps the watch on the wrist" for the most technical, affordable GPS fitness watch of this year.
With real-time pace, speed and distance and multi-sports functionality for running, swimming and biking as well as interval times and race mode, the Timex Ironman GPS is a great addition to the cost-conscious runner's closet.
I've only named a few benefits, and there are much, much more for only
$99.95.
Compared to its more expensive friends, the
Ironman GPS
watch from Timex doesn't have heart-rate monitoring, blue tooth capability,
total 
waterproofing, smart notifications (from phones) or the extensive 30-hour training battery of the Polar M430, for example.
But what this watch 
is
... is a simple GPS watch with technical, easy-to-use upgrades.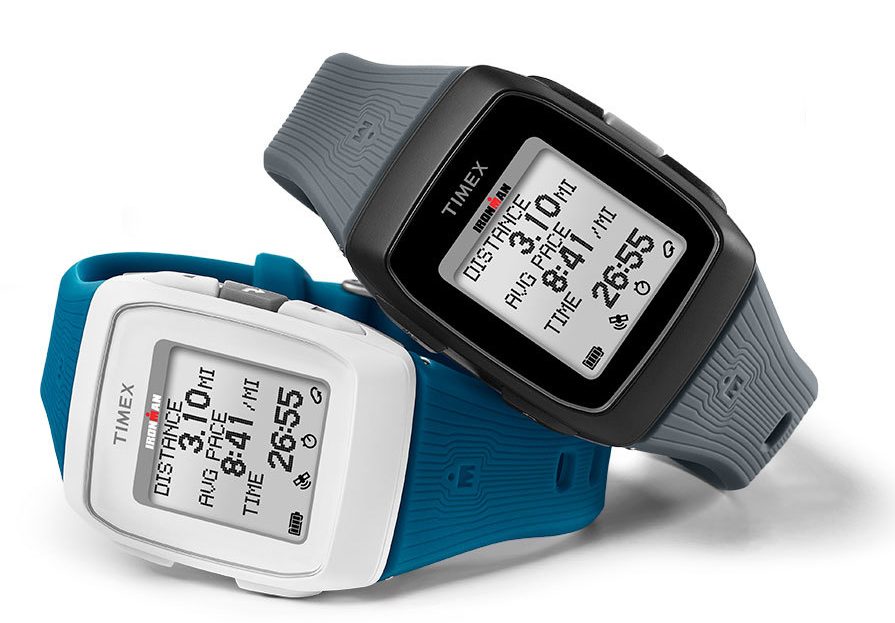 what are the features? what makes this watch special?  
You also get:


12-Hour GPS Battery life- run multiple times throughout the week without needing a charge


Quick GPS Fix- The Timex Ironman GPS uses the latest antenna technology and satellite location assistance to get you out on the road and running before you lose the motivation.


Universal Micro USB cable for charging and workout upload- if you lose the one it comes with, any spare micro USB cable will do the job. Now that's convenience!


Advanced training features- customizable training pages, multisport timing and pace alerts


So you're saying I can be alerted when I need to drink water? Use it for several days at a time? Track my distance, pace, time ANDDDD get some of the bells and whistles of a traditionally more expensive watch?
YES!
If you're someone who likes encouragement, you can use the watch on race day. It'll vibrate every mile, and when you're finished, vibrate and make a cheerful noise saying how well you did! Yay!
One reviewer says, "If you are just looking for a nice GPS watch that is affordable (easily the cheapest on the market) that works great then this is the one for you. I've tried Running and Hiking with it so far. GPS has worked great every time, taking less than a minute to find a signal. Seems to be accurate based off of my past watches too. Computer setup is easy and you can be out the door running in no time."