At first glance, a partnership between Automobili Lamborghini and Mizuno running shoes may seem odd. But Lamborghini cars are known for style, luxury, speed and performance, just like Mizuno running shoes. The new Mizuno Wave Tenjin are the ultimate in true luxury, the Tenjins were designed using the Lamborghini principles of comfort, speed, performance, dynamism and, of course, style.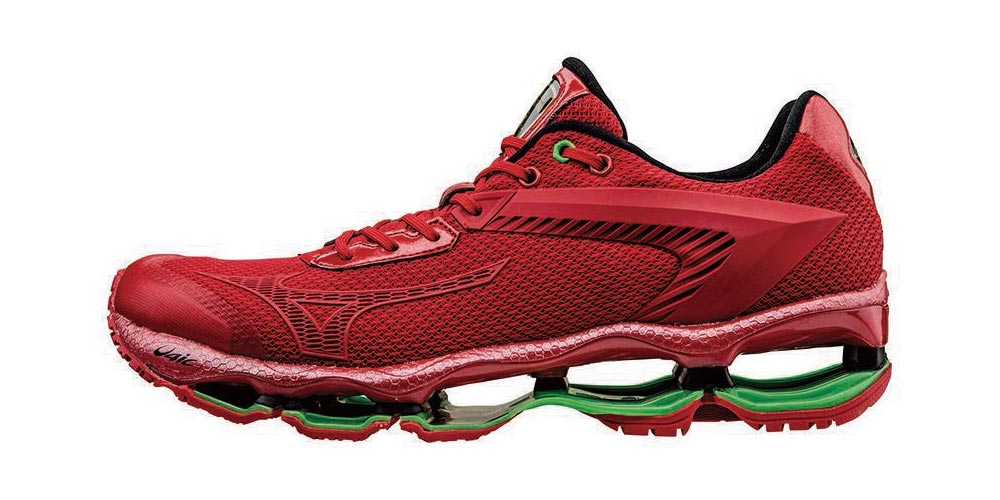 The Wave Tenjin will be available in four colorways: black and gold to reflect the look of the Automobili Lamborghini logo; green, white and red to represent the Italian flag. The mono-color concept of the Tenjin mirrors the elegance of a Lamborghini car.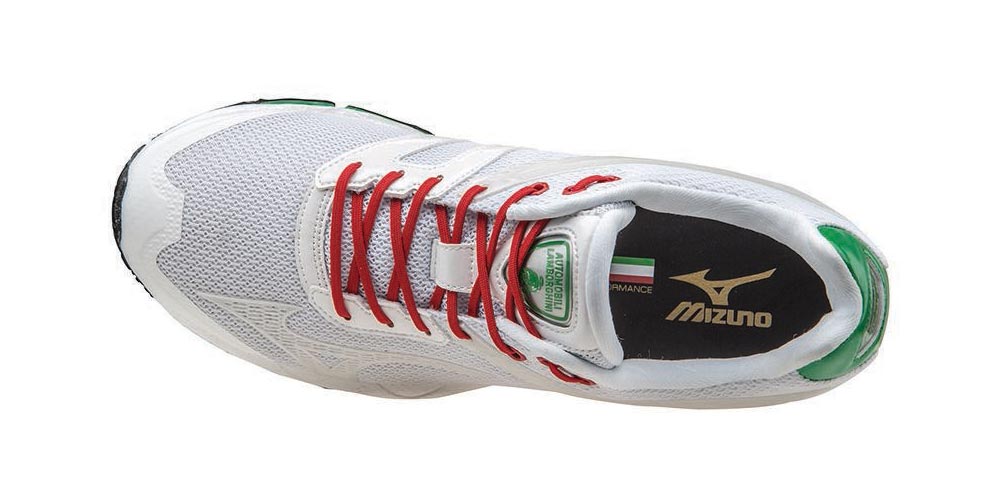 Mizuno brings the beloved Wave technology to the shoe with a streamlined, breathable upper design and their famous Wave plate. The outsole has loops which redirect the pressure to the outside of the feet, resulting in more virtual surface area.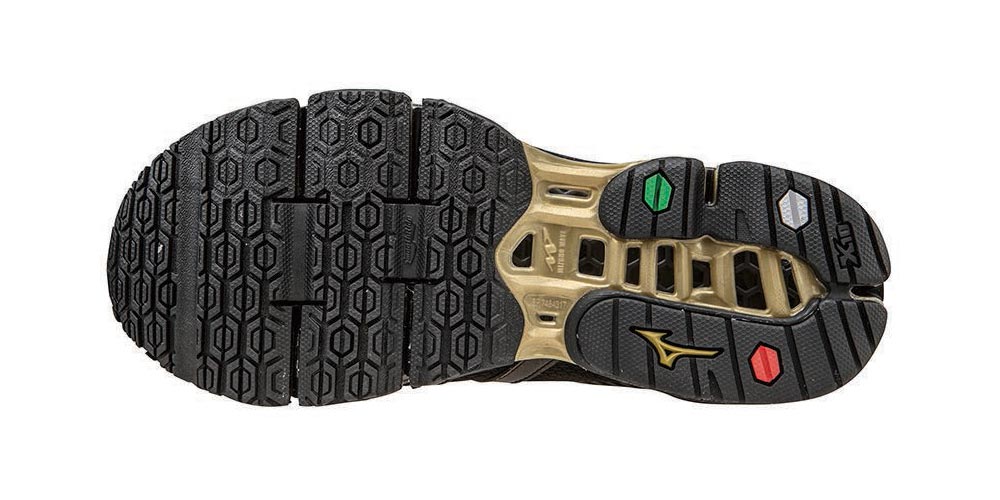 The Lamborghini / Mizuno partnership will last for five years with releases of both new sports apparel and footwear. The Director of Mizuno Corporation, Takeshi Shichijo, stated that, "The Lamborghini marque is renowned worldwide and is in perfect harmony with Mizuno's commitment to technology, innovation and quality." We agree that the two brands are a perfect fit.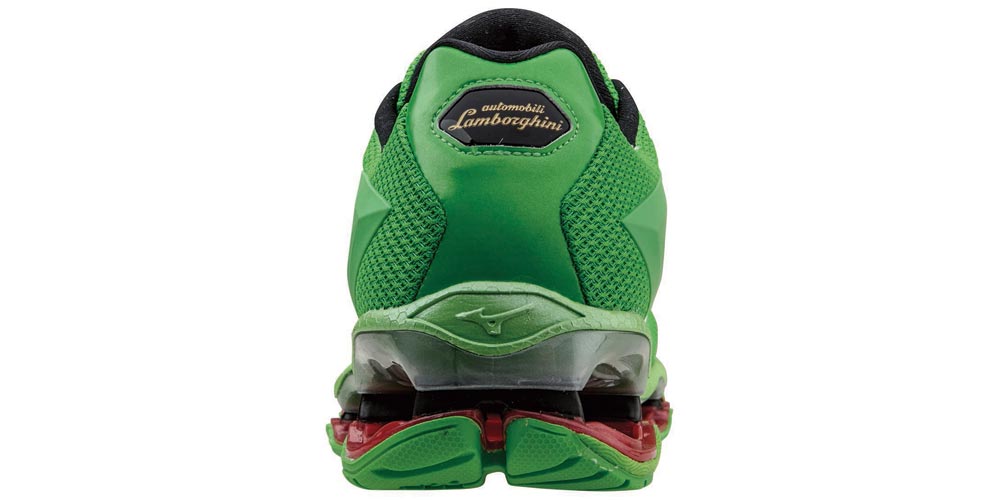 The new Mizuno Wave Tenjin will be available next week.