Prince is one of tennis' most iconic, well-known brands, but there's no doubt that they've had a bit of a rough go over the past few years. Fortunately, they're back in a big way in 2015 with a completely revamped line of racquets. They've phased out the "big hole" technology that's been a staple in their racquet lines since 2005 and are now featuring a new technology called TeXtreme
®
.
TeXtreme
®
is a third-party material technology that is currently being used in nearly a dozen different sports, including cycling, auto racing, surfing, golf, ice hockey, skiing, snowboarding and now tennis. TeXtreme
®
is essentially a very thin carbon fiber fabric with a high strength-to-weight ratio that is used to reinforce the throat area of Prince's new frames, ultimately reducing torsion while increasing the control, power, and stability of each frame.
Early last week, I took to the courts with the
Prince TeXtreme® Tour 100T
, one of four new TeXtreme
®
frames, to see what this new line was all about. As I've mentioned in past reviews, I currently use the Prince EXO3 Rebel 95, so I had high hopes for Prince's new line, but I wasn't sure that the Tour 100T was going to be the racquet for me. At 10.7 ounces strung, the Tour 100T is quite a bit lighter than my 12 ounce Rebel 95 and it boasts a slightly larger 100 square inch head along with a more open 16x18 string pattern. All those differences aside, I'm happy (though a little surprised) to report that for the most part I really liked hitting with the TeXtreme
®
Tour 100T, even though it's a bit different from the frame I currently use.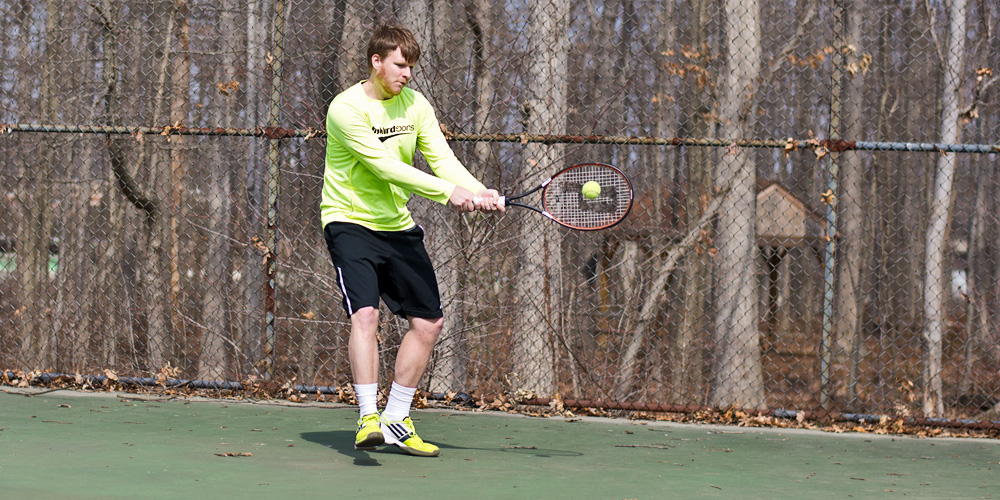 While Prince's O3, SpeedPort and EXO3 technologies were all certainly innovative, they weren't for everyone. There were some complaints that those racquets could feel a little "mushy," but Prince's new TeXtreme
®
line returns to conventional grommets. The end result is a more traditional feel that I thought allowed me to get a bit more feedback and overall responsiveness from the frame.
At the baseline, the Prince TeXtreme
®
Tour 100T fits really well into today's fast-paced, topspin-heavy tennis. The Tour 100T's manageable weight and head light balance make generating racquet-head speed a breeze and the open string pattern helps with spin generation as well. The frame also offers plenty of pop, which I thought was great most of the time, but there were a few occasions where I had some control issues and sent a few balls sailing wide or long. Though I'm used to frames with a bit more heft, the Tour 100T still offered plenty of stability and plow-through, even on off-center hits.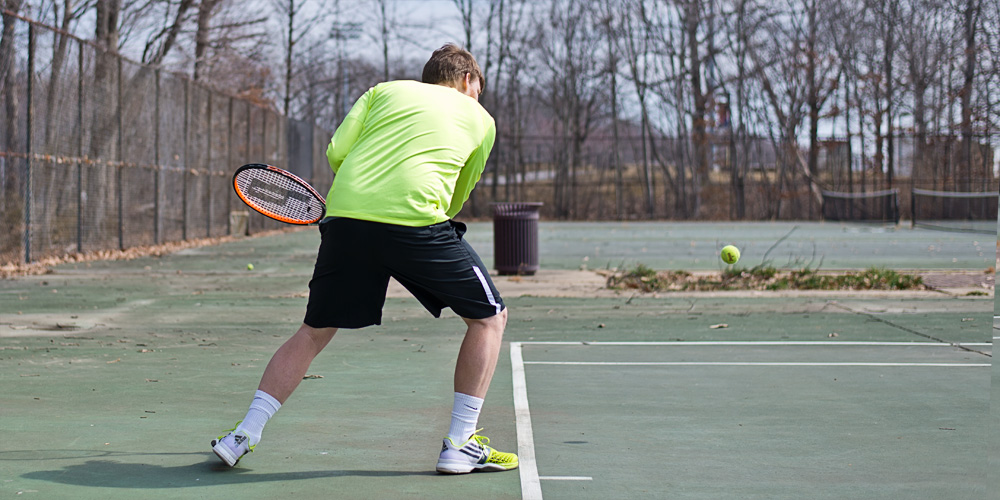 The Tour 100T also handles pretty well at the net—even in the hands of a less-than-stellar volleyer like me—and I can see lots of doubles players gravitating towards this frame. The 100 square inch head provides a nice, generous sweetspot that makes it easier to get good, solid contact on volleys. The manageable weight and head light balance are also a boon at the net, making the Tour 100T easy to maneuver. I personally wouldn't have minded a little more weight to enhance stability on hard-hit passing shots, but ultimately, that's a minor gripe.
Serving with the TeXtreme
®
Tour 100T was a little bit touch-and-go, especially at first. Honestly, some of that is definitely on me since I'm still knocking winter rust off of my tennis game. After a few dozen practice serves, I started getting used to serving with the Tour 100T, and things went a bit better. I was able to reach back for plenty of pace on first serves and I got plenty of topspin and kick on my second serves. The frame's power did give my serve a nice boost, but once again, I did have a little trouble placing the ball exactly where I wanted. There's always an adjustment period when hitting with a new frame, so it's not a major concern; with a little time and practice, I know I would've been able to adapt and serve just fine.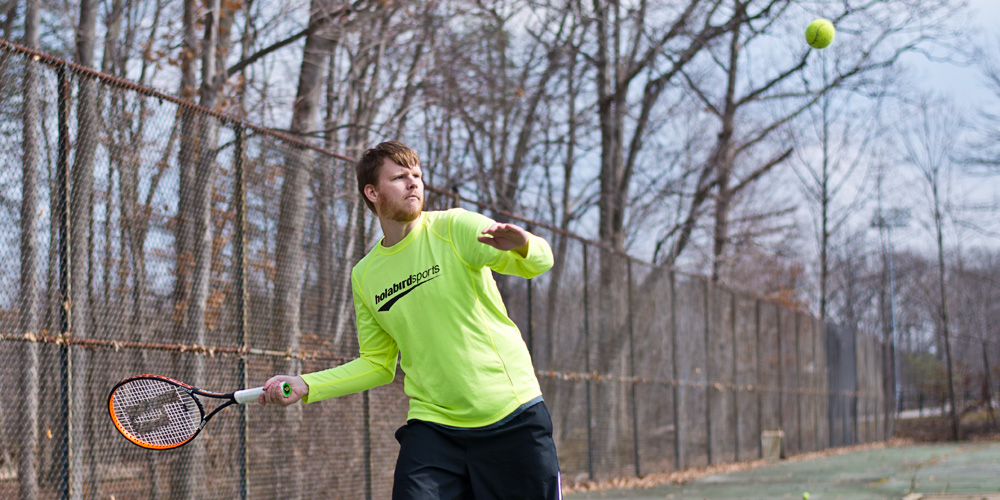 Ultimately, I'm glad to see that Prince is getting back in the game and I'm happy that they're moving back towards a more conventional frame design. And even more importantly, I think that they have a really solid offering in the Prince TeXtreme
®
Tour 100T. The frame really just fits with the power- and spin-heavy way tennis is being played from the baseline these days. It's easy to get plenty of power and spin, but players used to really low-powered frames might find it a little hard to control at first. In any case, I can see plenty of advanced juniors and competitive adults picking up the Tour 100T and really loving it, but I also found it to be forgiving enough that an intermediate player could have some success with it, too. I think frequent doubles players will find a lot to like as well, thanks to the Tour 100T's maneuverability and versatility at the net.
The bottom line? If you're shopping for a new frame this spring, the
Prince TeXtreme® Tour 100T
is definitely worthy of consideration!
[metaslider id=5547]