You already know how important it is to shield your skin from too much sun. Hopefully you've been slathering on plenty of sunscreen this summer, but what about protecting your eyes? Prolonged exposure to UVA and UVB rays can do serious damage to your sight in the form of cataracts or macular degeneration. And unlike your skin, which typically gets covered up in colder months, your eyes are exposed to the sun year round.

When it comes to high-quality, fashionable sunglasses, you can trust your eyes to the brand worn by surfers, baseball players, cyclists, and everyone in between: Oakley.

Oakley makes sunglasses for women and men in just about any style of frame you could want, but the real appeal of their sunglasses is the protection offered by their high-tech lenses. All Oakley lenses block 100 percent of UVA, UVB, and UVC rays as well as harmful blue light up to 400 nanometers. When shopping for a pair of Oakley shades, here are a few other key features to be familiar with:

High Definition Optics® (HDO®) lenses are what set Oakley sunglasses apart from those of competitors. This technology reduces distortion and refraction, ensuring you get the clearest, most accurate view possible. All Oakley sunglass lenses feature HDO® technology, so no matter which model you choose, you'll benefit from this feature.

Polarized lenses offer crisp vistas without glare, which helps you see better and drastically reduces eye strain and headaches. Conventional polarized lenses rely on adhering multiple layers together with glue, which reduces clarity. Oakley takes polarization a step further with a special infusion process that creates their HD Polarized lenses in a single layer. And Oakley HD Polarized lenses filter out 99 percent of reflected glare without distorting your vision.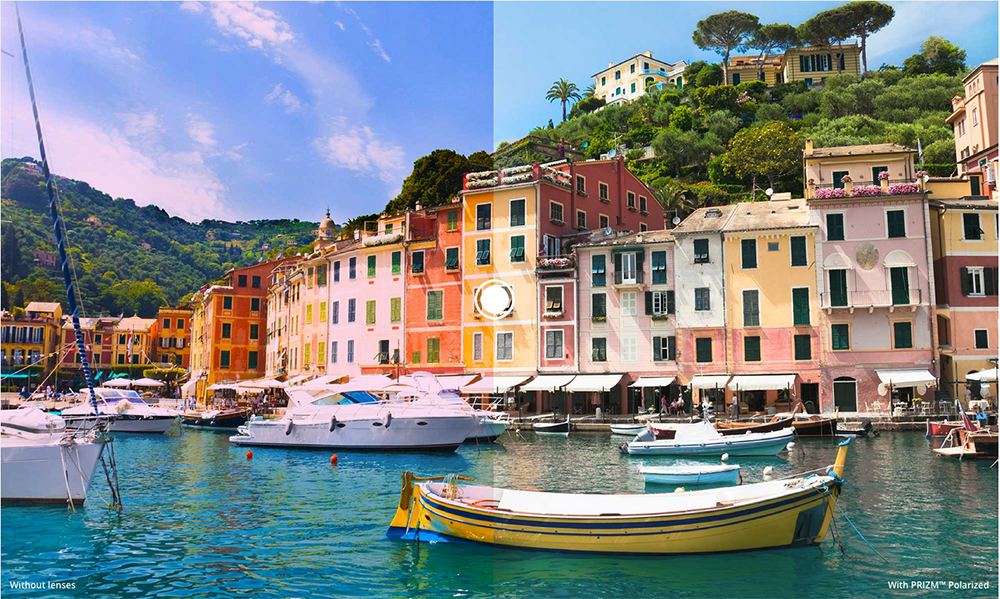 Many people are drawn to the different lens colors that Oakley offers, but did you know that the color of the lens can affect how well you see in different environments? Oakley lens tints and their patented PRIZM™ technology both filter various colors in order to provide a fine-tuned, vibrant experience that's tailored to your surroundings. When choosing a lens color, be sure to think about the light levels, environments, and activities you'll most likely encounter when wearing your new sunglasses:
Gray lenses are best in nearly any light, and they provide minimal color distortion; however, they may be too dark for some folks in lower-light settings.
Brown lenses are great for sunny to partly cloudy conditions, and they offer a modest increase in contrast and depth perception.
Green lenses are another great option for nearly any light, and they're particularly well-suited for lower-light settings as they don't reduce light quite as much as gray lenses.
Yellow lenses help in low-light conditions like fog, and they're great for dawn and dusk settings as well. Yellow tints are great at blocking blue lights, which does result in color distortion.
Blue and purple lenses are best suited for hazy or snowy conditions, and they offer improved color perception and a crisper view of contours.
Red and pink lenses are perfect for sunny or cloudy weather as well as snowy weather. They substantially boost contrast and depth perception.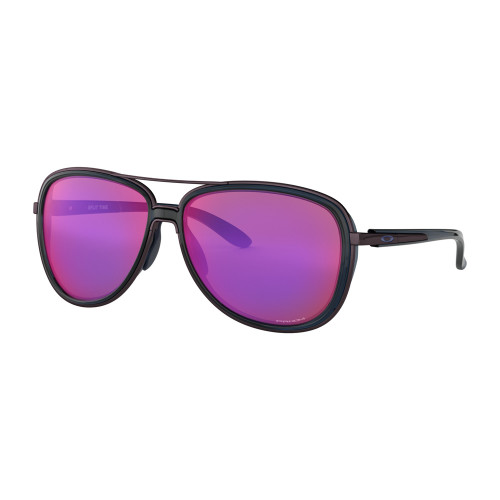 Ease eye strain and cut glare with these Split Time shades. True to their name, the rose-based PRIZM Road lenses are ideal for road activities like running, walking, cycling, or driving because they enhance contrast and depth perception.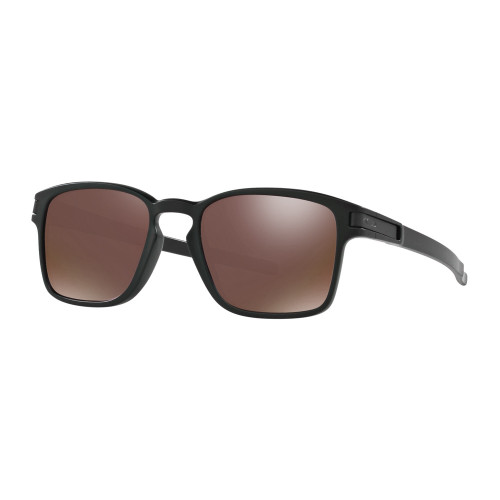 Take advantage of improved distance vision in these Latch Square sunglasses with PRIZM Tungsten polarized lenses. The bronze lens base makes these shades perfect for nearly any outdoor activity from golf to tennis to rock climbing and beyond.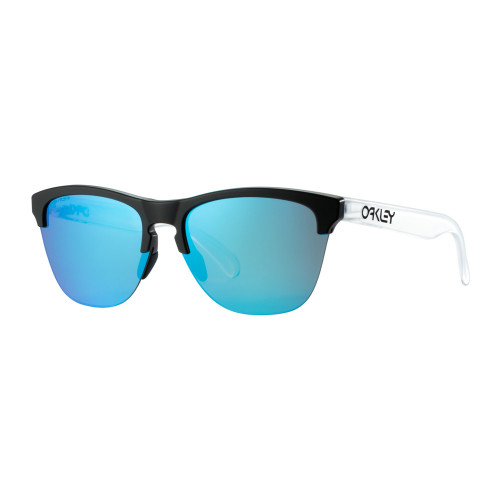 Perfect for most light conditions and stylish enough for any outfit, this pair of Frogskins Lite actually feature a gray-based lens with a blue finish on the front that won't affect your color vision. Wear these versatile shades to the beach, playing
pickleball
, or just hanging out in the backyard.
Safeguard your vision with a pair of
Oakley sunglasses
that are just right for you, and get a Holabird gift certificate to use toward a future purchase!