Many runners run with both a GPS watch and their phone or smart device in tow. They want to track their mileage and pace, to be able to call or message someone in case of an emergency, and to listen to music, among other things. For the most part, runners would only be able to achieve all the above while carrying both items.
Timex plans to make your run a little bit easier with the release of the One GPS+ Watch this October.
The
Timex Ironman One GPS+
comes complete with:


 1 Year of Wireless Connectivity through AT&T 3G Network—no phone needed


InstaFix GPS Speed and Distance


Customizable Morkouts


Phone-free Messaging


Live Online Tracking


Find-Me Feature


Music Player


High-Resolution Qualcomm Mirasol Display with Touch Capabilities (readable in sunlight)


Heart Rate Compatibility


Water Resistance up to 50 meters


Timex's goal with the One GPS+ is to provide a sleek watch that combines the functions of GPS, fitness tracking, and a smart phone.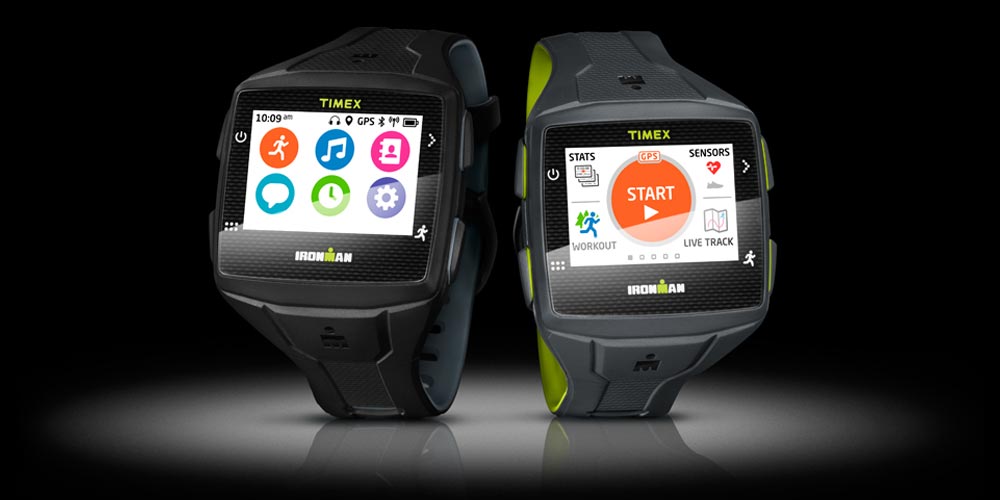 With the One GPS+, you will be allowed to have direct access to AT&T's 3G network without having to pair your phone with the watch. In fact, you won't need your phone at all during your workouts. Purchase of the watch comes with a free year of AT&T data service and connectivity to the 3G network, per a partnership between Timex, AT&T, and Qualcomm. After the first year expires, you will be responsible for a data plan for the watch, though it hasn't been announced how much it will cost.
With 3G connectivity, you will be able to use a variety of features, including sending and receiving messages to and from friends and family from your wrist top via an e-mail feature. Using a Timex app, you can establish which of your contacts with whom you'd like to communicate. After you configure your contacts, you will no longer need your phone and will be able to communicate with the watch.
While you will be able to read all inbound messages, you will only be allowed to send certain "SOS" messages that you customize beforehand. To send a message or respond to one, you may simply tap the keyboard icon in the message menu and choose from your pre-set custom texts. SOS messages will be sent along with your location and will be delivered via an external e-mail function.
Also, the "Find Me" feature will allow your contacts to track your run or workout live, just in case someone needs to find you if an emergency were to arise. Likewise, it permits your biggest fans to follow your progress during your next big race (and maybe set up a cheering station for you).
The One GPS+ has 4 GB of memory for .mp3 files—enough room for about 1,000 songs. Downloading music is as simple as connecting your watch to the music library on your computer with a USB cable. Be mindful of charging the watch properly if you plan on going for a longer run or ride: Though Timex reports an 8-hour batter life, it may only last a bit longer than 4 hours if you play music through the duration of your workout.
Regarding GPS features, the One GPS+ keeps track of pace, time, distance, and splits, and is compatible with heart monitors that use Bluetooth Smart. Data for each completed run will be automatically uploaded to the Timex Cloud platform. You can, however, push this data to your favorite fitness tracking apps such as MapMyRun, Strava, and RunKeeper.
Enter the world of smart watches and leave your phone at home. If you prefer GPS features, music, and the ability to communicate with friends and family while you run, then be sure to learn more about the Timex One GPS+.
The
Timex Ironman One GPS+
is currently
available for preorder
and will hit shelves later this fall.