Fashion and fitness collide in this beautiful GPS watch.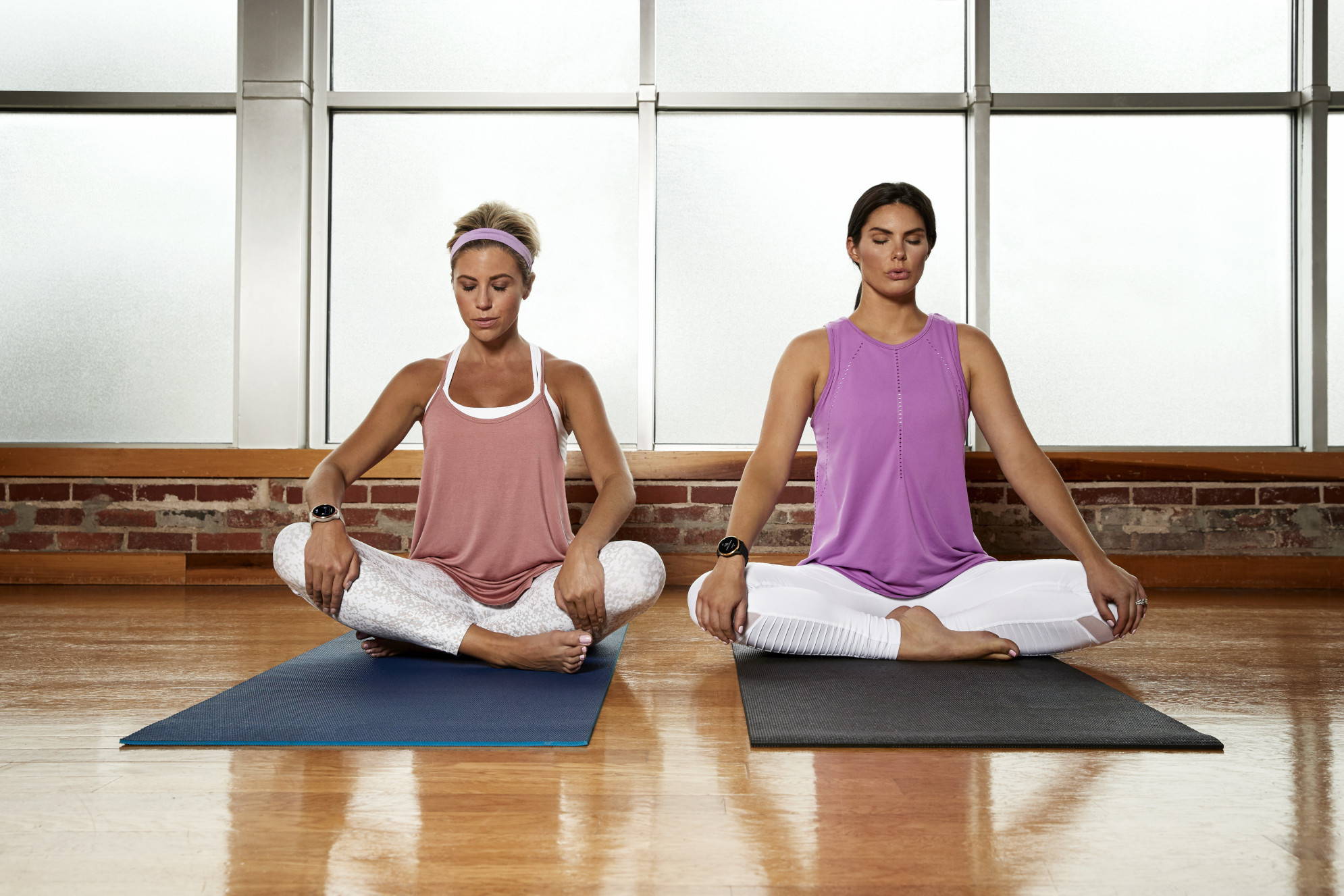 When form marries function, the world is your Venu! Gone are the days of having to choose between a clunky sports watch and a stylish timepiece thanks to the Garmin Venu, which comes in four different bezel colors and features a changeable silicone strap for a look that can be adapted to any occasion.
The Venu was designed to make it easier (and more stylish) to live a healthier, more mindful life with a selection of sports apps and guided workouts as well as health and wellness monitoring tools. Plus, you can leave your phone and wallet at home during workouts thanks to music on the go and Garmin Pay™!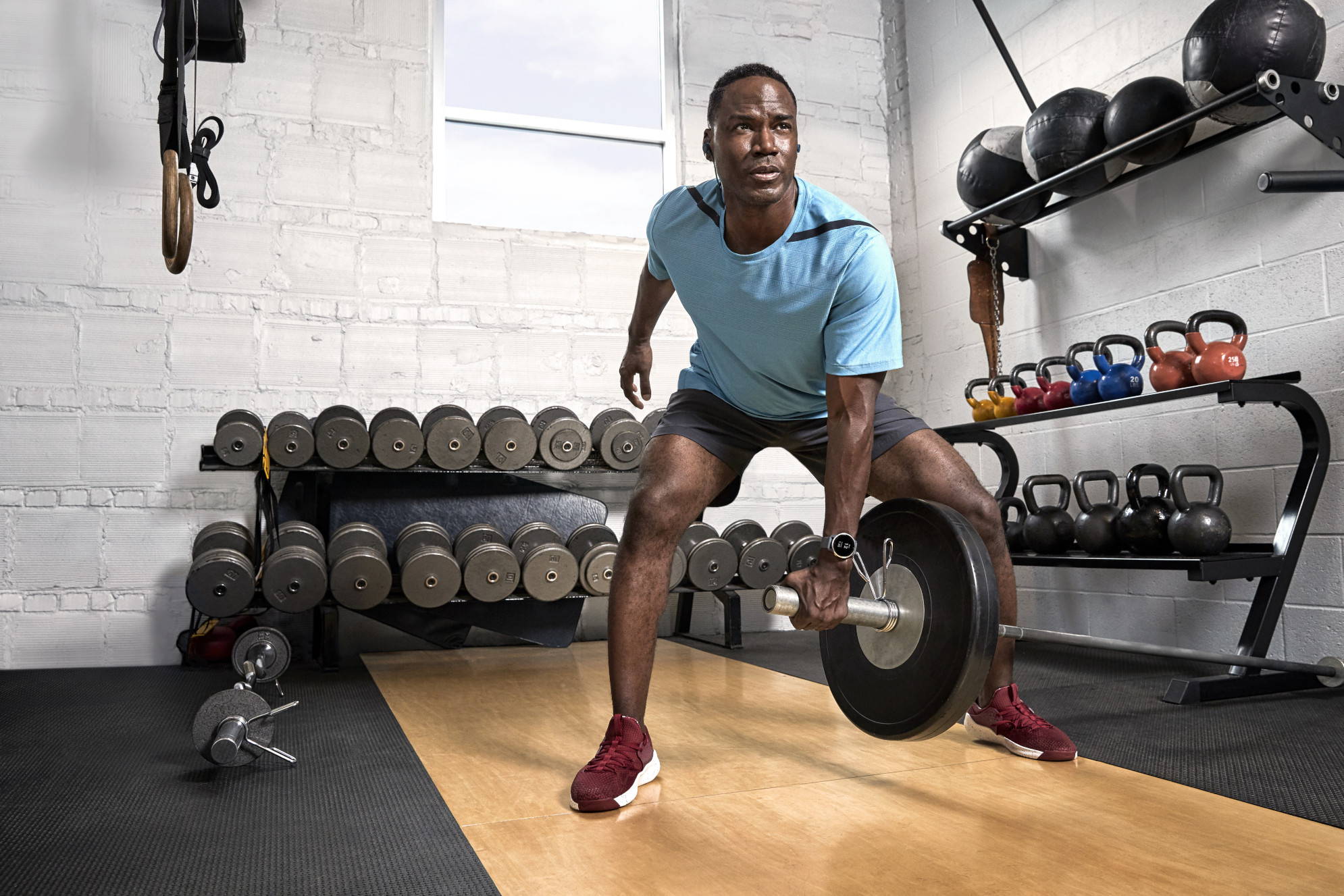 Health-Monitoring Features
Energy
Keep tabs on your body's energy levels throughout the day with the Body Battery™ to determine the best times for activity and rest.
Pulse Ox
See how well your body absorbs oxygen with the Pulse Ox sensor, which gauges your blood oxygen saturation during the day and when you sleep.
Stress
Utilizing data gathered from your body, the Venu knows if you're having a calm, balanced, or stressful day and will even prompt you to do a short mindful breathing activity if you're stressed.
Menstrual Cycle
Garmin Connect™ can help you track your cycle, note your physical and emotional symptoms, and learn about the best ways to eat and train during each phase of your cycle.
Sleep
Get a better understanding of how you're sleeping thanks to Pulse Ox and respiration data as well as a breakdown of your light, deep, and REM sleep stages.
Heart Rate
The Venu samples your heart rate throughout the day and will notify you if it stays high when you appear to be at rest. It also monitors your heart rate during workouts—even underwater activities!
Hydration
You can log your fluid intake during the day right from the Venu. You can set up an automatic goal for hydration that adjusts itself based on how much you sweat during workouts, including underwater activities.
Workout Assistance
Animated Workouts
The Venu comes pre-loaded with easy-to-follow, animated cardio, strength, yoga, and Pilates workouts you can watch right on your wrist! Plus, you can download many more from Garmin Connect.
Built-In Sports Apps
Keep tabs on all your physical activity thanks to more than 20 pre-loaded GPS/outdoor and indoor sports apps. You can log activities like walking, running, cycling, pool swimming, golf, and more.
Garmin Coach
Get help training for your next 5K, 10K or half-marathon thanks to a free personal running coach right on your wrist!
Custom Workouts
You can create your own workouts in Garmin Connect and download them right to the Venu!
High-Tech Features
Smart Notifications
When you pair the Venu with a compatible smartphone, you can get emails, texts, and alerts right on your wrist. If you have an Android™ phone, you can even respond to texts from the watch!
Music to Go
You can download songs and playlists from your music-subscription accounts, including Spotify®, Deezer, and Amazon Music. Connect your wireless headphones to the Venu for phone-free listening.
Incident Detection
Pair your watch and phone so that your live location can be sent to your emergency contacts manually or automatically if the watch detects an incident during outdoor activities.
Garmin Pay™
Shop at participating providers and glide through checkout lines and select transit systems with ease thanks to the Garmin Pay contactless payment solution.
Battery Life
With Venu, you're not chained to a charging cable; enjoy battery charges that last up to 5 days in smartwatch mode, up to 6 hours in GPS mode with music, and up to 20 hours in GPS mode without music.
AMOLED Display
Easy to see in any light conditions, Venu's beautiful AMOLED display brings the watch to life. It also features an always-on mode and is equipped with an extra-durable Corning® Gorilla® Glass 3 lens.
Water Rating
Don't fret about getting the Venu wet; this watch is water-rated to 5 ATM so you can wear it when you swim, shower, or enjoy a spa day.