We don't want you going all "Larry the Lobster" this spring and summer (Spongebob reference) risking a weird nose tan line, but we
do
want you to be well-equipped for the sun's rays.
And coming in HOT for 2018 is none other than UV protection clothing!
"I don't really need a shirt with 'sunblock' powers do I? The sun can't damage me my through clothes!"
Wrong!
A white T-shirt has an SPF of about 7, but once it gets wet, SPF drops down to about 3, according to the Skin Cancer Foundation.
So, in fact, you CAN damage your skin wearing clothing without sun protection.
How?
Many different factors.
FABRIC TYPE:
UV rays can pass directly through the spaces between fabric fibers to reach the skin. The tighter the knit or weave, the smaller the holes and the less UV can get through.
COLOR
: The Skin Cancer Foundation says, "Darker colors tend to absorb more UV than lighter colors, including whites and pastels, but bright colors such as red can also substantially absorb UV rays. The more vivid the color, the greater the protection; a bright yellow shirt is more protective than a pale one. But even a pale fabric can offer good protection if the weave, material, weight, etc. are effective at keeping out UV. And many white fabrics have 'optical whitening agents,' chemical compounds that strongly absorb UVR, especially UVA."
UPF RATING: 
Just like a sunblock rating, the "Ultraviolet Protection Factor" (UPF) for fabrics rates how much ultraviolet radiation your clothing protects you from. For instance, a shirt with a UPF of 50 allows just 1/50th of the sun's UV radiation to reach your skin.
Some of our favorites for sun protection: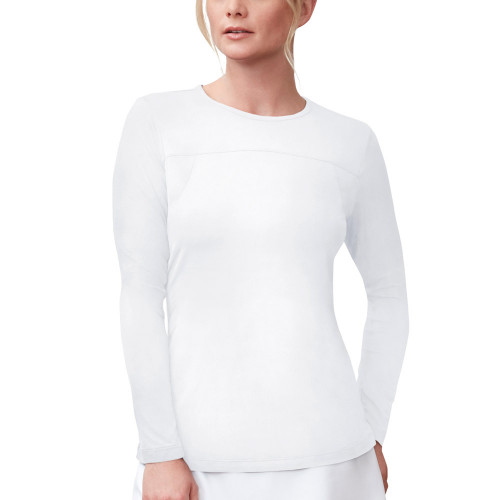 Fila Foundation UV Blocker Long Sleeve Women's Top 
Sleek, stretchy, and designed with Fila Performa Guard, this soft and comfortable fabric provides 50+ UV protection against harmful sun rays. Fila Performa Energy technology also wicks moisture.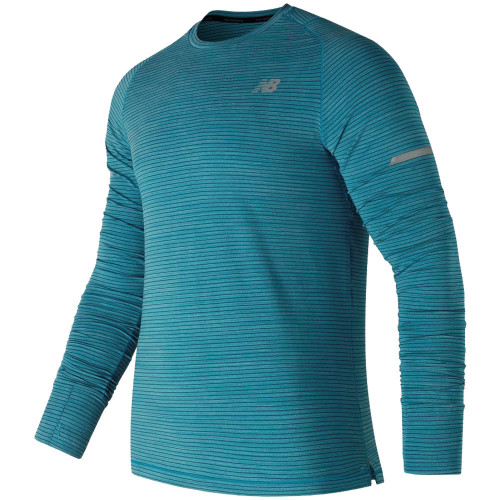 New Balance Seasonless UPF Long Sleeve Men's Shirt Spring 2018
This mid-weight knit tee features 40+ UPF sun protection. Its reflective taping at the sleeves and back improve visibility when wearing it at night! Comfortable and breathable, and most importantly, safe.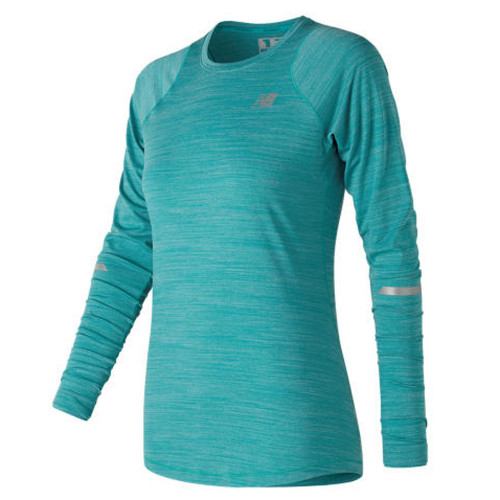 New Balance Seasonless Long Sleeve Women's Top Fall 2017
Like its brother, the women's seasonless tee from New Balance also features 40+ UPF sun protection, mid-weight heather knit fabric, reflective elements reading "RUN" along the right sleeve and raglan style sleeves.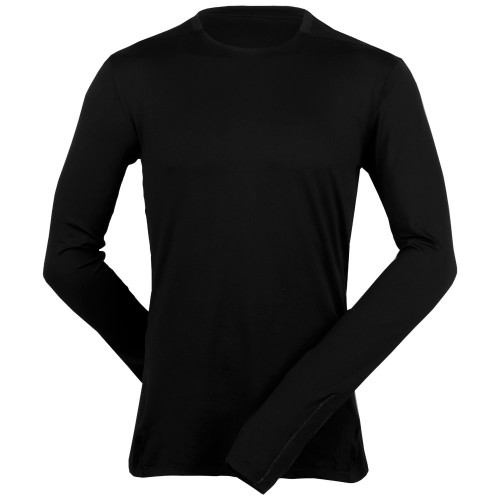 adidas Supernova Tokyo UV Long Sleeve Men's Tee
Chilly morning runs' perfect pair, man. Climalite® tech helps you remain dry and comfortable during intense workouts and runs, and the UPF 50+ sun protection is an added skin safe bonus!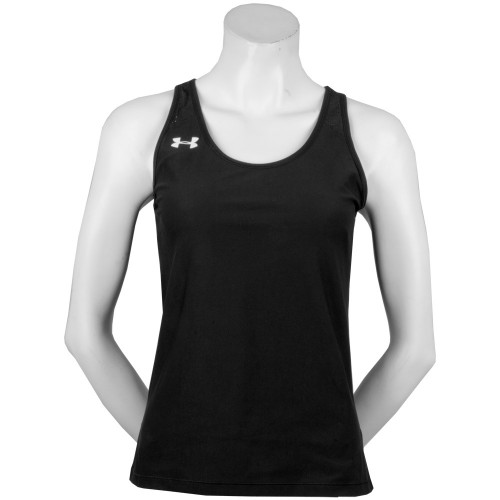 Under Armour Center Court Tank
Lightweight, fitted material enhanced with UA ArmourVent™ for optimal breathability, plus UPF 50+ protection! Awesome Racerback Style for any activity this spring and summer.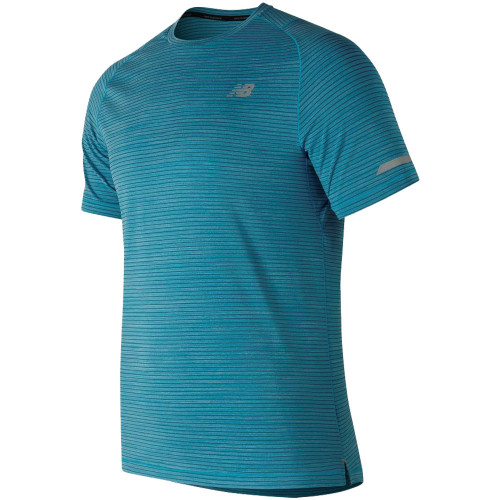 New Balance Seasonless UPF Men's Tee Spring 2018
A short-sleeve version of the long sleeve Seasonless UPF tee, but still with 40+ UPF sun protection!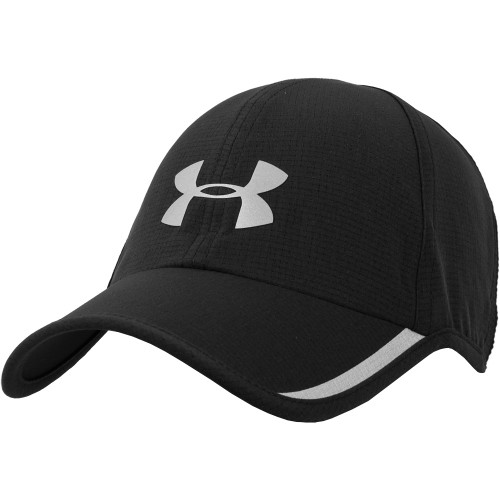 Under Armour Shadow AV Cap
ArmourVent™ promotes breathability and UPF 30 sun protection keeps harmful rays at bay.