*staring into the distance... thinking about how much I'm going to tackle the trails*
It's snowing here in frigid Baltimore, but we do what we must to go outdoors. And we get the right gear for the weather we endure!
On Running's
Cloudventures
are the trail shoe of choice this trail run around, equipped with some stellar tech and appealing aesthetics. Don't mind the ankle socks. I don't always prepare from head to toe.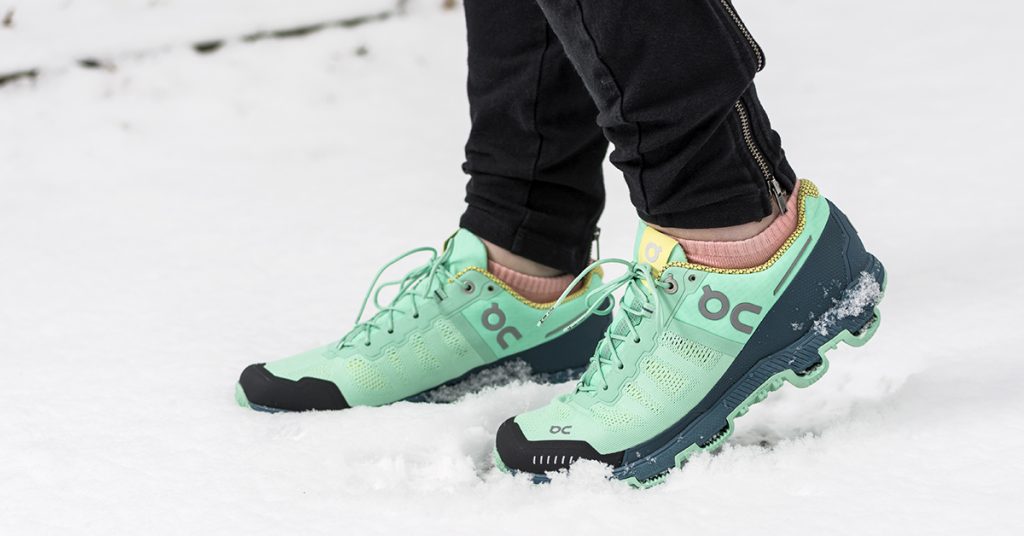 Every bit of these trail shoes fills me with joy. From looking to stepping to running (and that's not just because they're one of my favorite colors: seafoam green).
The upper flows seamlessly in color transitions. The navy of the heel and midsole to the mostly seafoam upper, the yellow inside, and the black toe cap! Really well designed. The On Running cloud pods always make a cool aesthetic, also.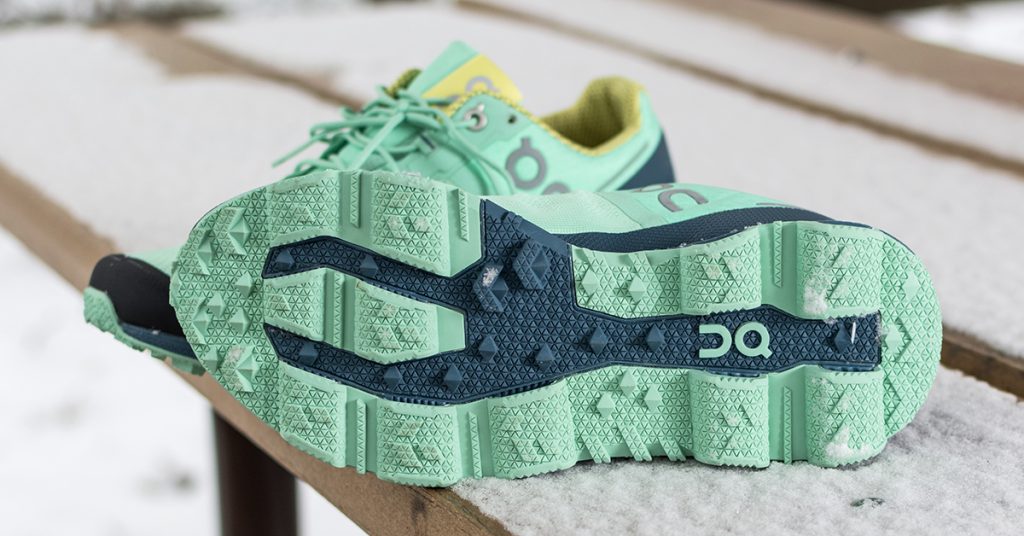 But they also have a purpose! Those "clouds," built from lightweight Zero-Gravity foam, provide you with stability and cushioning only when you need it. On Running strongly believes that we were born to run barefoot, but not on hard surfaces, so they created CloudTec®!
The clouds "act like tiny stability balls, responding to every movement of your foot. They activate your postural muscles and enable you to stabilize your foot strike without artificial support... Once on the ground, the Clouds lock firm to provide a solid foundation for a natural and powerful takeoff. Simply put: On is the first running shoe that provides cushioning only when you need it."
The Cloudventure CloudTec® platform includes 11 individual pods and its Grip Rubber outsole system, those durable pyramid lugs you see, are designed in a unique pattern to give the traction you need for multiple levels and angles.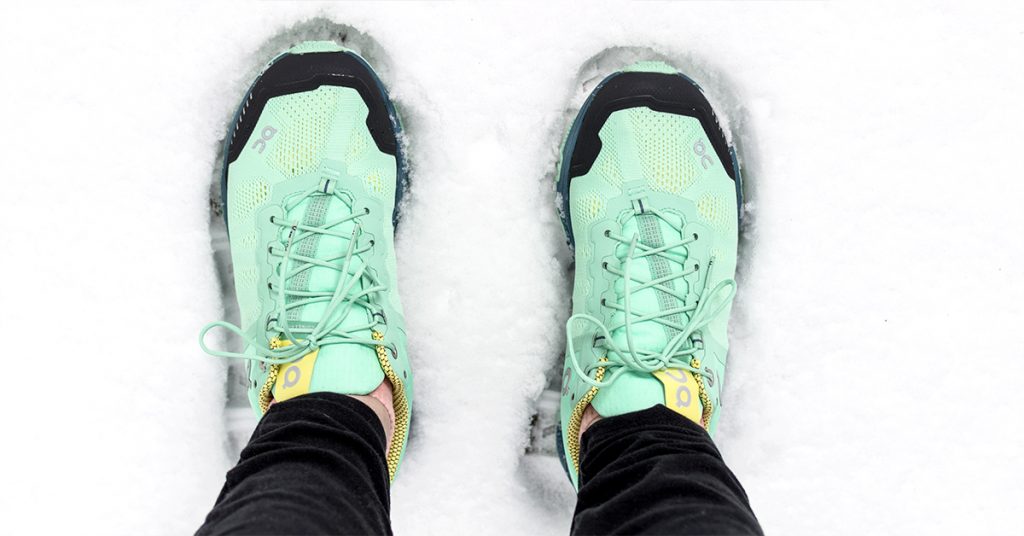 In addition to the cool look, the upper also has a purpose. It's made with two layers of material, one lighter and highly breathable on the inside and the other fully water resistant on the outer.
Feel free to move in comfort with On's lacing system that avoids pressure areas on the top of the foot, so you're running without pain.
Reflective strips on the outsides of the shoes offer enhanced visibility in low-light conditions.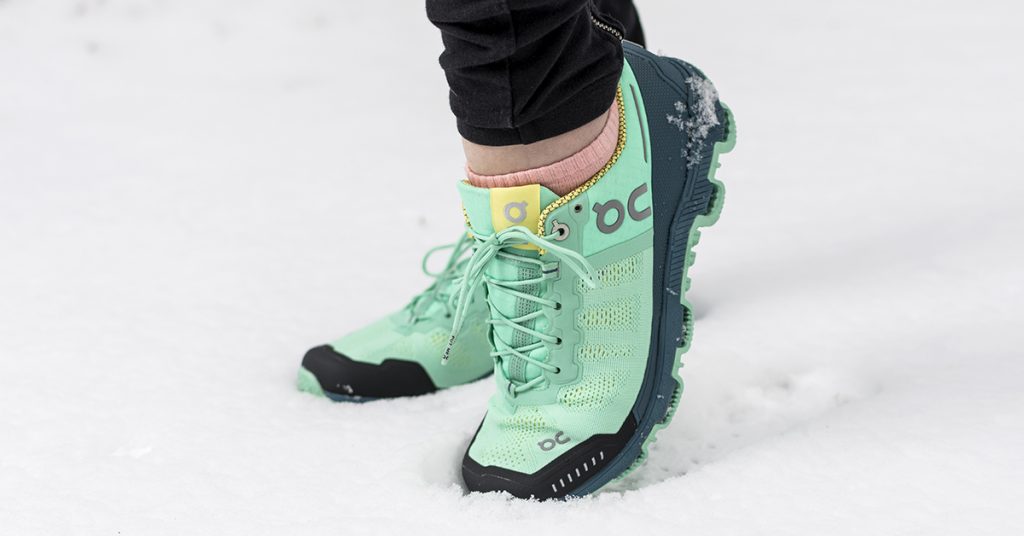 Want waterproof?
On Running's Cloudventures have a water "resistant" iteration of the shoe, which you see here, AND they offer a completely waterPROOF version as well.
What's the difference between water-resistant and waterproof? 
The
water-resistant
shoes are able to able to resist the penetration of water to some degree but not entirely.
Waterproof
, on the other hand, is impervious to water: 100%.