I asked one of the avid tennis players here in the office... "Hey, Victor, why do players wear all white in Wimbledon?"
"Uhh, 'cause it's classy...?" he responded.
"WRONG!"
Maybe you think the same thing as tennis-playing Victor, as a tennis player yourself, but nope. Believed to have started back in the 1800s, the all-white Wimbledon attire was the result of... 
sweat
!
The sight of sweat stains on English men and women's colored clothing was considered inappropriate, so it became the practice to wear predominantly white clothing to avoid "unsightly" stains.
The term "tennis whites" was coined to avoid embarrassment and have been worn at The All England Club since. When lawn tennis started in 1875 and the first Wimbledon Championship in 1877, the tradition continued.
Now that you know the truth, let's get to that Wimbledon fashion.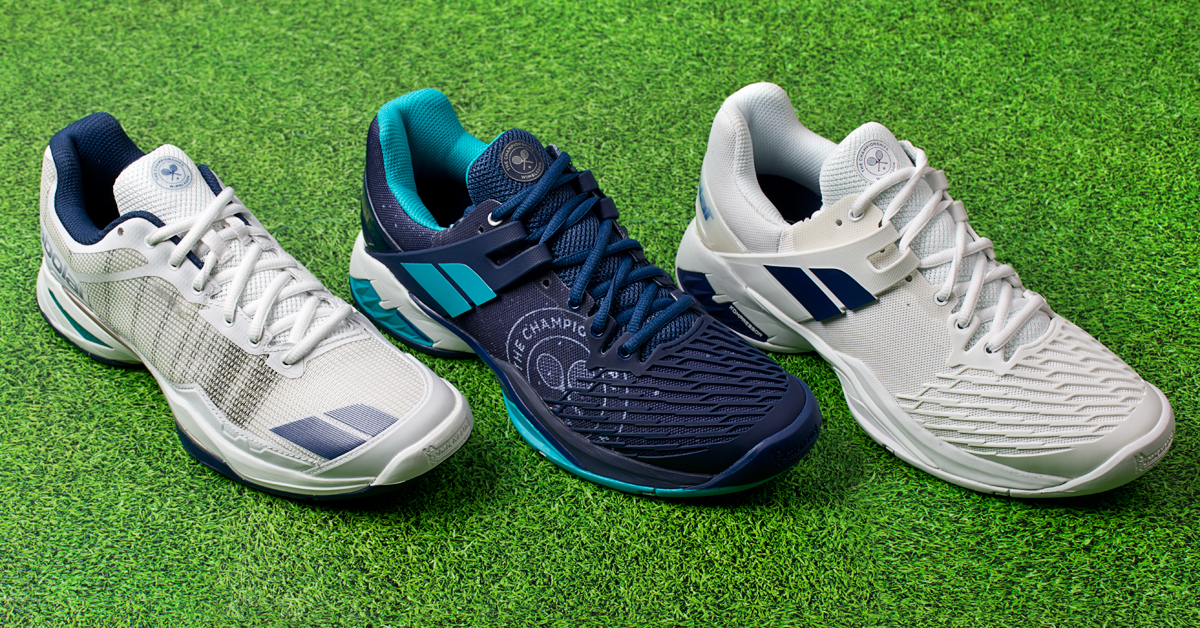 Great shoes are a must on any tennis ground. With a need for responsiveness, comfort, and security in the parameters of the court, and the quick, lateral movements that tennis demands, Babolat brings you their Wimbledon models.
The first in the grass, designed with the likeness of the Babolat Jet, is the
new Jet Team Wimbledon tennis shoe

.
This super lightweight yet supportive court shoe helps keep players moving quickly on the court. It features a 2-piece MatryxSL version of the woven upper enhanced with Kevlar inserts for increased durability without added weight. The Kompressor system and Ortholite® memory foam insole help dampen impact and provide a cushioned underfoot feel. A close look at the tongue will reveal Wimbledon roots.
The next two shoes,
Babolat Propulse Fury Wimbledon tennis shoe
with iconic Babolat Power Belts, offer a modern look and nonrestrictive feel. Active Flexion technology allows players to experience responsiveness as they play. The Power Belt external shell provides security around the forefoot and heel for safety during quick, lateral movements, while the designs honor the iconic championship.