DISTANCE RUNS: adidas Ultra Boost X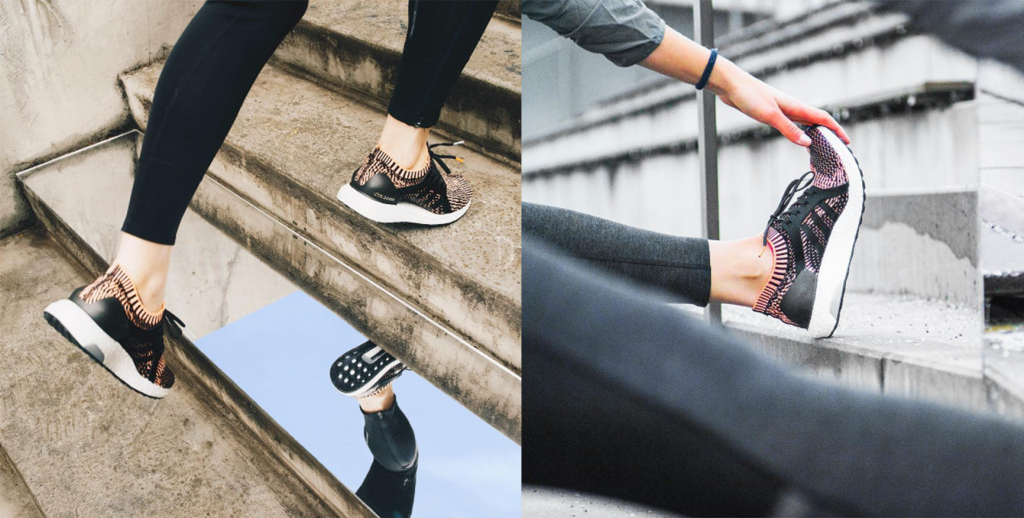 With adidas' ultra boost technology, not only is the comfort out of this world, but these kicks give you unpararelled rebound to propel you forward on the days you just need to get out and go the distance. Designed to adapt to your foot, intending to give you a personalized fit. This women's specific shoe aims for an effortless run.
[xroadz-shop-button href="/adidas-ultra-boost-x-womens-core-blackeasy-blueglow-orange.html" title="SHOP ADIDAS ULTRABOOST X"]
YOUR AMRAP (As Many Reps as Possible): Nike Metcon 3
[caption id="attachment_8917" align="alignnone" width="1024"]

Photos from @furias89, @prinzgeil and @carol_almeida29[/caption]
The fully updated Nike Metcon 3 Women's Training Shoe is ready for your most demanding workouts—from wall exercises and rope climbs to sprinting and lifting. An updated drop-in midsole is softer and more flexible in the forefoot—providing the versatility you need for running and cardio drills. A flat platform and a firm-rubber heel give you the powerful stability you need for explosive lifting. With embroidered reinforcement in high-wear areas, the Metcon 3 is tough enough for intense training and light enough to help you stay fast on your feet.
[xroadz-shop-button href="/nike-metcon-3-mens-pure-platinumblackvoltghost-green.html" title="SHOP MENS ONLY- WOMENS COMING SOON"]
ON-THE-FLY WORKOUTS: Inov8 All-Train 215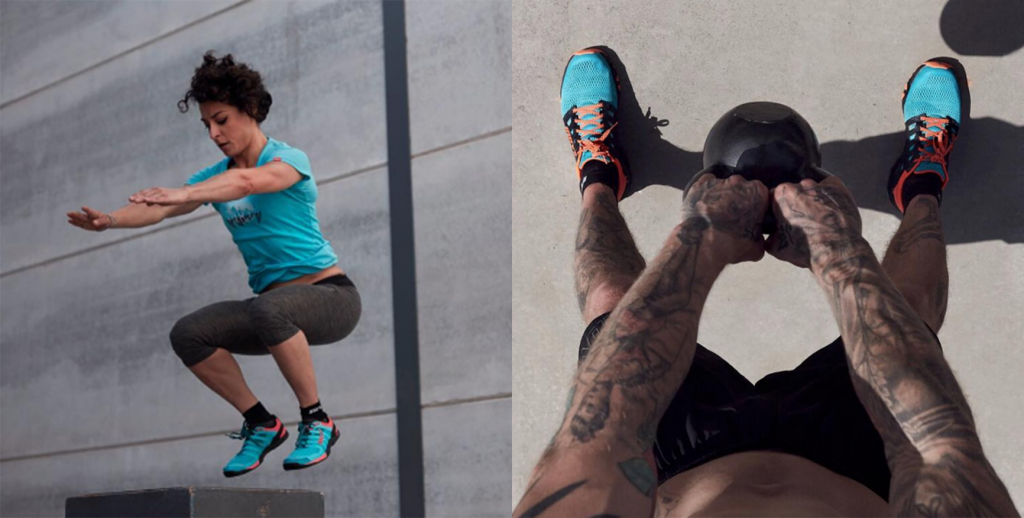 This shoe is perfect for your "I don't know what I want to do at the gym" days. It has enough flex and cushion for a few miles, strength training and a plyometrics class. Its minimal enough to keep you grounded and has sturdy lateral support, plus special rubber under the forefoot and heel eases impact.
[xroadz-shop-button href="/inov-8-all-train-215-womens-blackgrey.html" title="SHOP INOV-8 ALL-TRAIN 215"]
TRAIL RUNS: Merrell Agility Peak Flex

This trail runner with FLEXconnect™ cushions, flexes and protects for agility to excel on long runs and rugged terrain. Its outsole delivers durable, highly slip-resistant stability on wet and dry ground, over mixed terrain. The Peak Flex has sticky, skeleton-like lugs for superior traction and a Hyperlock™ Heel system for securing during descents and sharp turns. These shoes are also vegan-friendly, using 0% animal products.
[xroadz-shop-button href="/merrell-agility-peak-flex-womens-black.html" title="SHOP MERRELL AGILITY PEAK FLEX"]
SPIN CLASS: Altra Intuition 4.0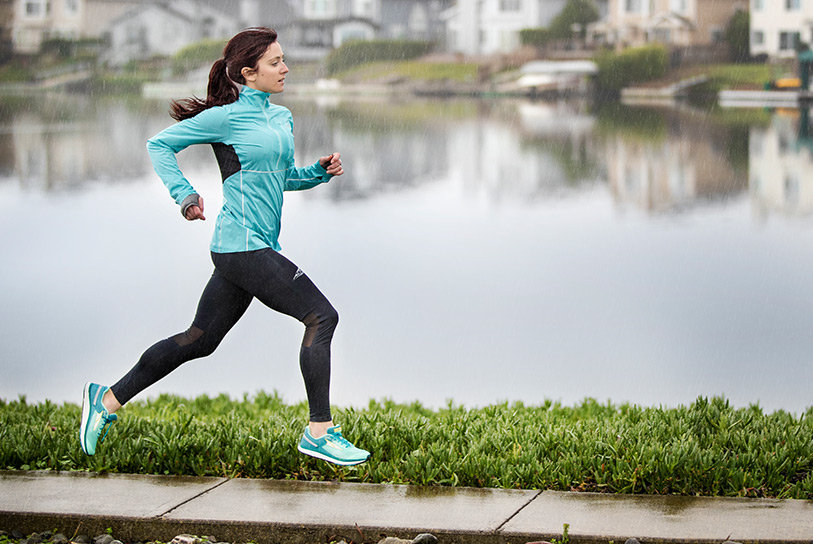 It's like getting two great sneakers for the price of one. The Altra Intuition 4.0 is said by one tester to deliver the same strong, smooth ride as a cycling shoe. After slipping this beaut into her Spin bike's cage, she could easily splay her toes comfortably in the square toe box and stay firm in the feet on her ride thanks to the outsole. The rubber tread won't let you slip out, so you get faster sprints and heavier climbs.
[xroadz-shop-button href="/altra-intuition-40-womens-oceanteal.html" title="SHOP ALTRA INTUITION 4.0"]
INTERVALS: New Balance 1500 V3

Perfect for a day at the track, on race day or on the treadmill, the New Balance 1500v3 has what you need to help you reach your next PR and pound the pavement for your intervals. A super lightweight engineered mesh meets a touch of stability, and its flexible beam through the center of the outsole gives extra arch support and keeps feet from collapsing inward or rotating outward.
"I ran intervals: 3 rounds of 100 meter run, rest, 200m, rest, 300m, rest and 400m, then rest. And do it all over again 2 more times!" says Cathy, our in-house CrossFitter and product expert. "They're super cushy in the front, so there's a lot of spring back. Each foot strike was super easy to transition into the next one. It made for great sprinting. I had a lot of fun actually."
[xroadz-shop-button href="/new-balance-1500v3-womens-lime-glovivid-jadedark-denim.html" title="SHOP NEW BALANCE 1500 V3"]
HEAVY-LIFTING CIRCUITS: Reebok Nano 7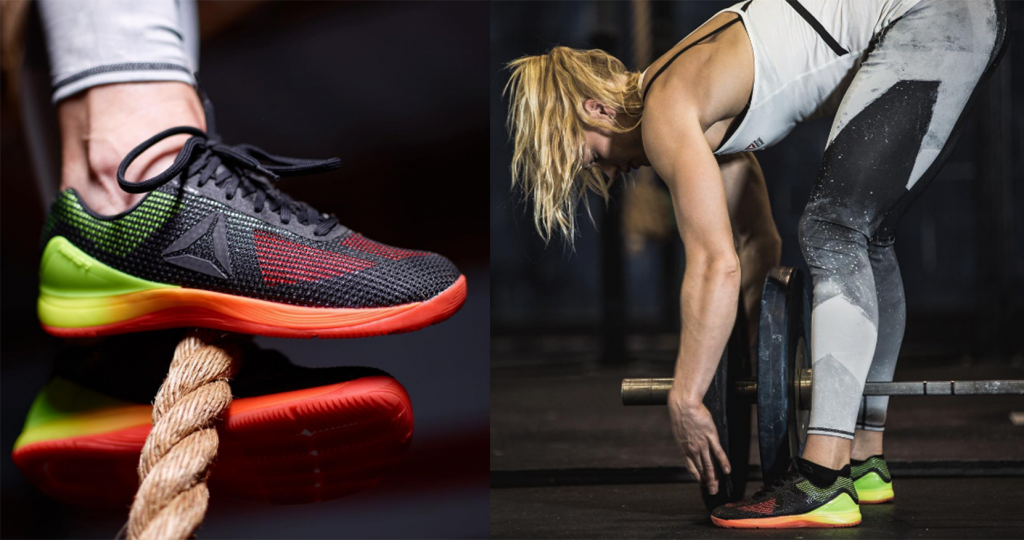 The Reebok Nano 7s have a 4mm heel to help keep your weight back for squats, dead lifts and other heavy lifting exercises while feeling connected to the floor you're training on. HIIT sessions benefit from this minial shoe, and the stiff plastic around the heel and its rigid sole diminsh wobbling when you try your max weight or go single-leg.
[xroadz-shop-button href="/reebok-crossfit-nano-70-womens-vitamin-csolar-yellowblack.html" title="SHOP REEBOK NANO 7"]