As a CrossFit trainer and athlete, I spend a lot of time in the gym and 99% of the time, I'm living in workout gear. Having the right equipment, meaning gear that is both comfortable and durable is of optimal importance to me. Of course, I like to LOOK good, too, but that is always secondary to how I feel and how my gear performs. I push the limits in my training and need to be able to depend on my shoes to get me through.
Altra has been a favorite among many runners and fitness enthusiasts because of their natural FootShape, fit and the Zero Drop platform. These features work well in the world of functional fitness because they facilitate proper mechanics and efficiency. In order to lift heavy and move fast, we need to be able to obtain better mobility and range of motion.
The natural FootShape gives athletes ample room in the toe box of their training shoes, which benefits power-centered movements like the squat and dead lift.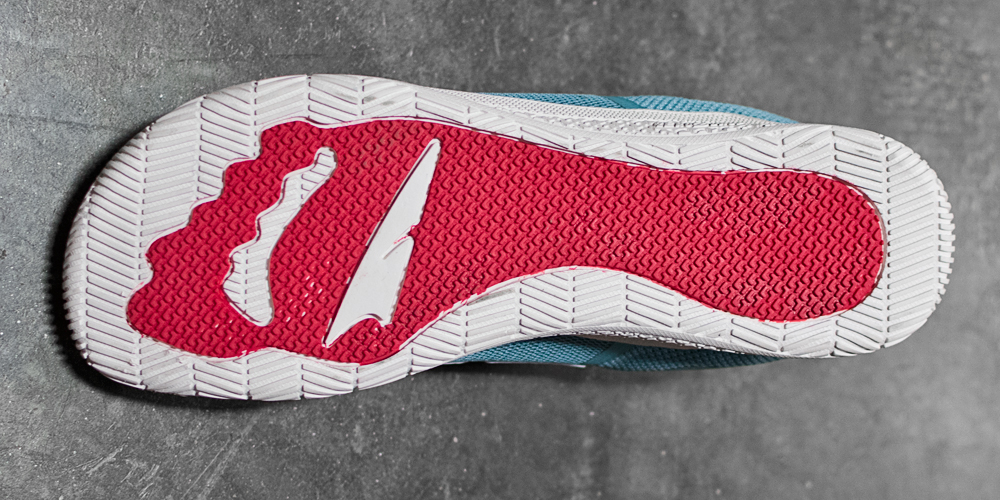 Altra designed their very own cross-training shoe called the HIIT XT, with these special attributes. I've been lucky enough to give these guys a try at my home box and I've been pleased with their performance thus far.
The lively colors are flattering and add a nice pop to my workout wardrobe. The PowerSole platform matched with the all around, grippy outsole really gives me a supportive feeling when I'm moving quickly and loaded with heavy weight. This durable traction also comes in handy during movements like box jumps and rope climbs.
Overall, I'd say that the Altra HIIT XT is a strong contender among the crew of top fitness and training shoes out there. What sets them a bit apart is their natural FootShape toe box and their traditional Zero Drop platform. Other models may be built similarly in structure, but may not offer a true zero drop experience that provides more natural and efficient foot and ankle movement patterns. I would recommend that first-time users of Altra keep in mind that they may need to ease into the Zero Drop experience, especially if they're planning on running in these a bit. For just an hour or so and maybe just 200 or 400 meters here and there, there might not be any lengthy break-in time at all.