A NEWtral shoe on the market, the 361 Degree® Meraki is your high mileage comfort cruiser.

361 degrees running shoes have made a statement since their debut back in 2014, offering up new looks and unique technology for their series of running shoes.

Their newest, the Meraki, offers neutral runners a high mileage, comfort-driven running shoe perfect for everyday training.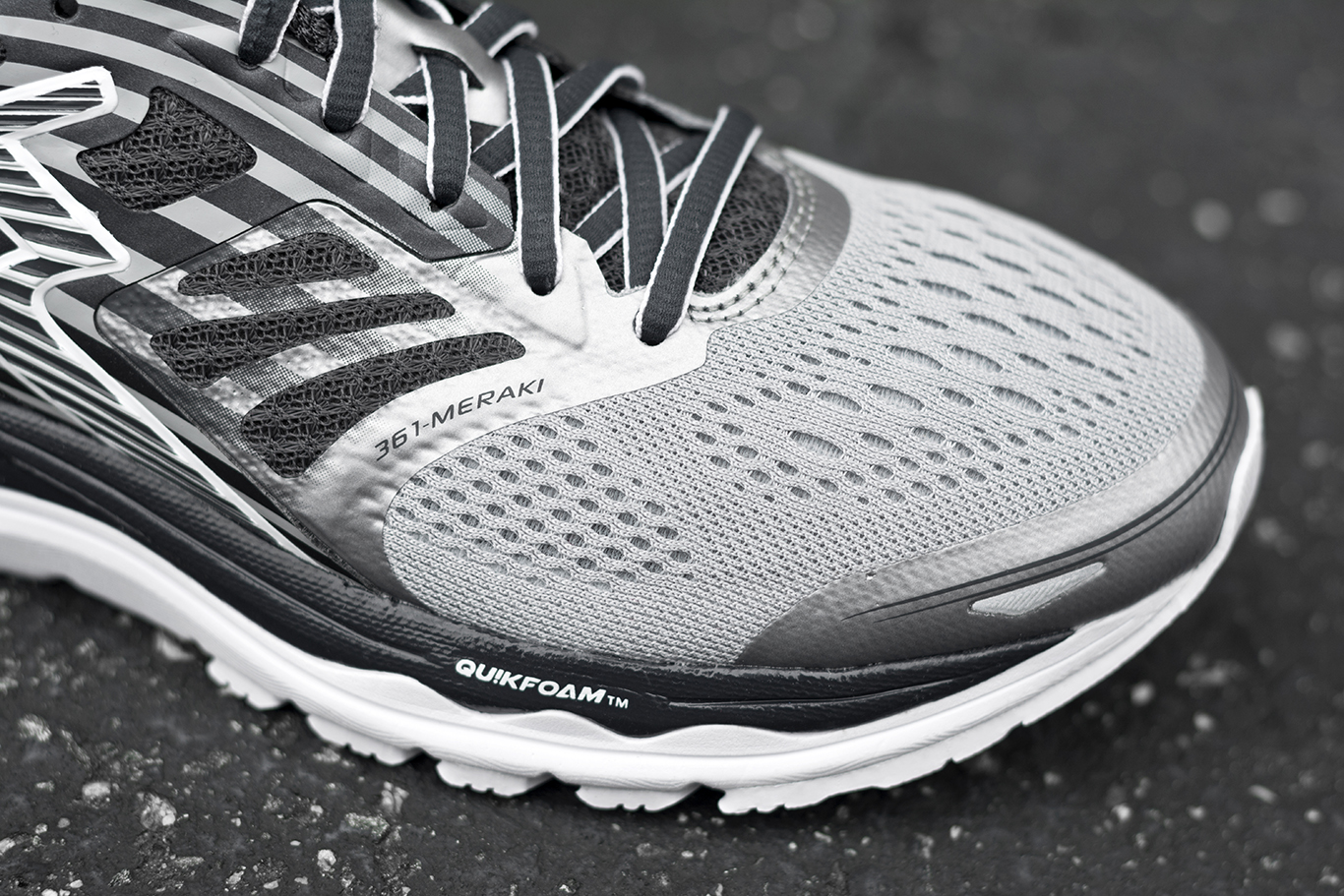 This new creation features a seamless, engineered mesh upper and Fitz-Rite midfoot technology that fits more securely around the foot.

The 361 Degrees Meraki is powered by soft and responsive QU!KFOAM™ cushioning that delivers long-lasting shock absorption and guidance for long runs. QU!K Flex 4foot engineering creates a more natural, close-to-the-ground feel while the carbon fiber QU!K Spine plate provides more stability at the midfoot.

You'll experience a natural and balanced toe off and an enhancement of ground contact for better acceleration.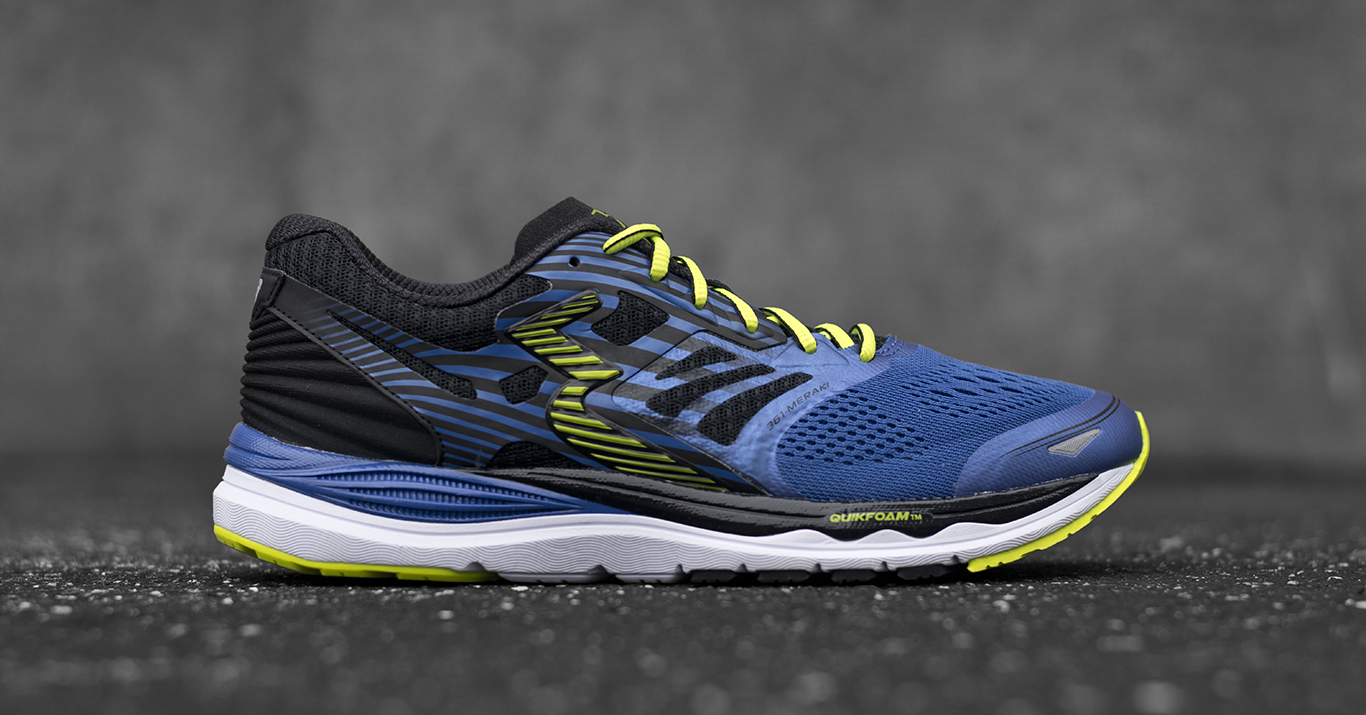 Externally the Fitz-Rite midfoot utilizes a distinct overlay pattern to hold the foot secure and the Pressure Free Tongue is designed to provide comfort and avoid irritation.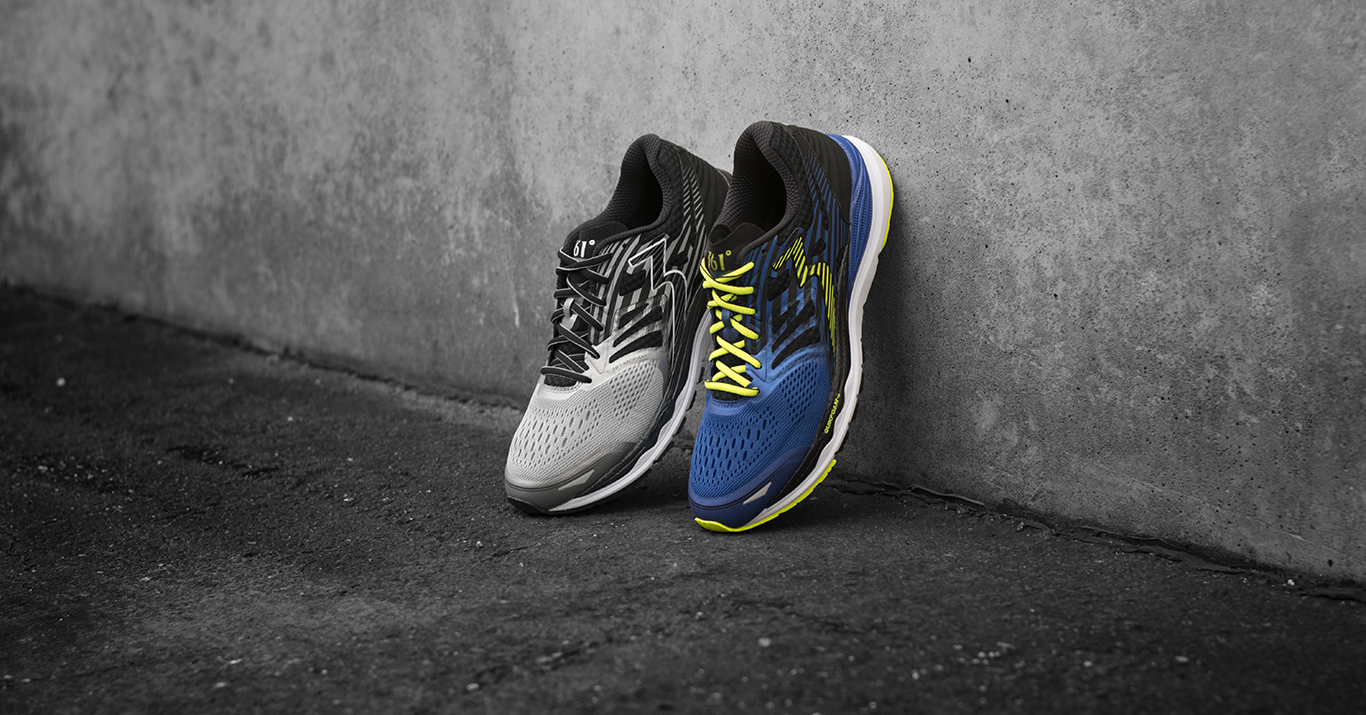 Even better, the full ground contact outsole provides for a more natural ride. You'll gain momentum with every single step as you push off and hit the road.

go one degree beyond with the 361 meraki - shop now -