The Adrenaline is Brooks best-selling support road shoe of ALL TIME and has created quite the loyal following.
Runners continually refer to the Adrenaline GTS as the best fit in the industry, and the industry agrees, labeling it as the "Best Women's" and "Best Men's" Support Shoe of 2017, 2016 and 2015 at the annual Running Awards.
Now Brooks "Go-to-Shoe" for years, the Adrenaline, is in its next season! The 18th iteration!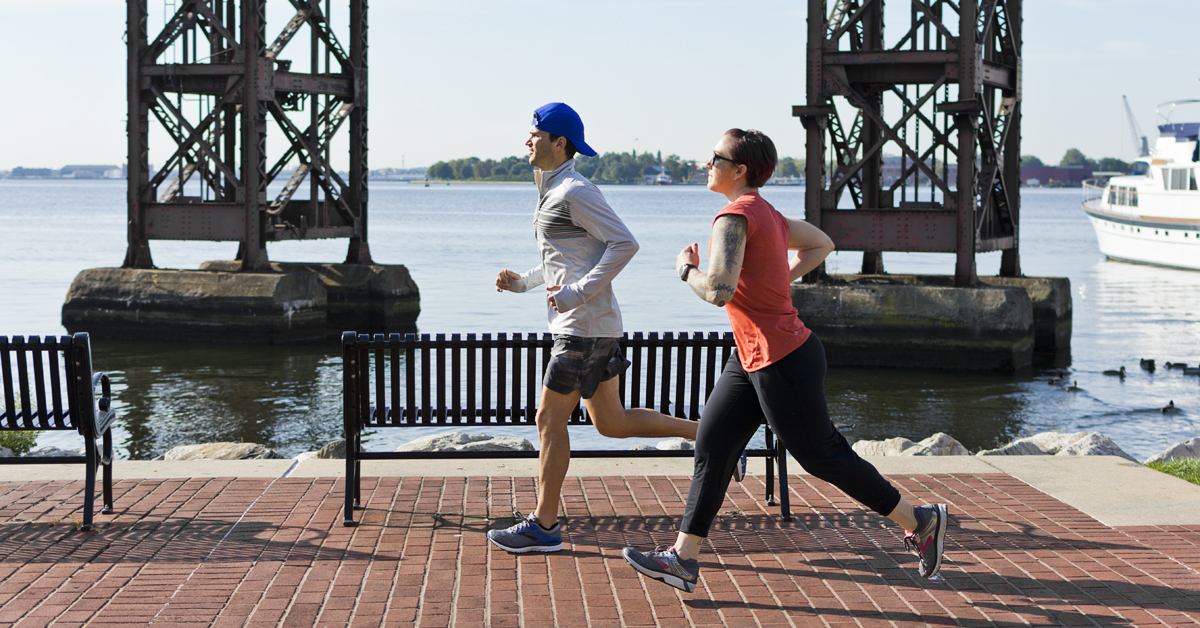 I thought that if it's not broke, don't fix it? 
Brooks does an excellent job of listening to its wear testers and runners at events and races nation and worldwide, and takes into consideration all of the feedback they receive to continuously improve their "Go-to-Shoe."
Number 18 is no different- a true display of heeding runner's advice and suggestions.
It's true the old idiom "If it's not broke, don't fix it," but if it can be improved, improve it.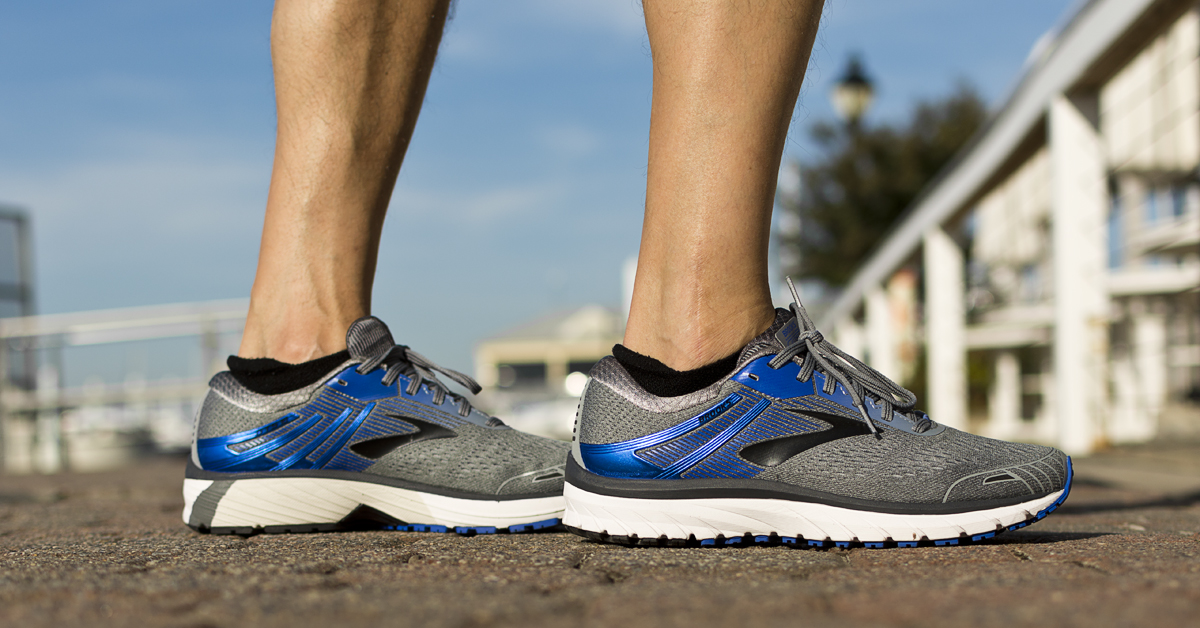 So what did Brooks improve? What's changed? 
The Adrenaline 18 releases in November of this year featuring a more streamlined, engineered mesh upper design for an improved fit and cleaner look with minimal overlays.
Brooks took a little weight off this iteration by eliminating .7 ounces for the men's shoe and .3 ounces for women.
It has an improved BioMoGo DNA midsole which provides adaptive and flexible cushioning. The rubber design of the outsole has been refined, improving traction and durability.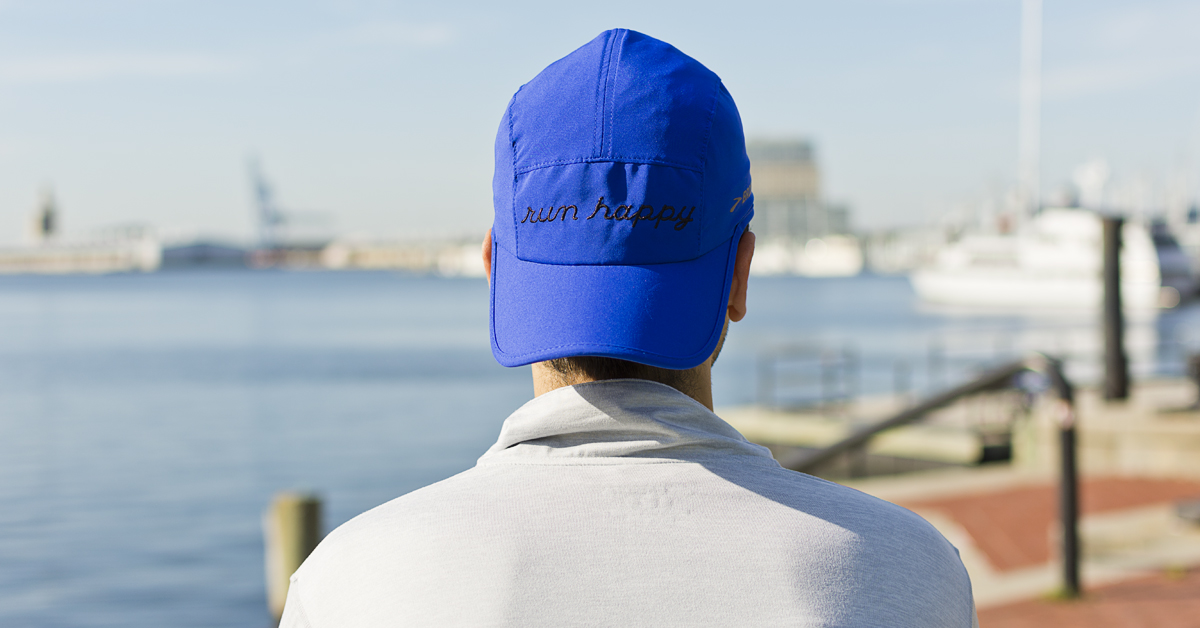 The Progressive Diagonal Rollbar (PDRB), like the Brooks Adrenaline 17, continues to add support and smooth out running transitions, and also, the Adrenaline's full-length segmented Crash Pad "designed to adapt to each foot fall, so no matter how your foot lands, you'll enjoy the smoothest ride possible," continues to do so, says Brooks.
But more than its new looks and having slimmed down a bit hehe, this shoe is still focused on providing support and stability for runners who need it. Runners will appreciate everything about this Go-to-Shoe that they've loved for years. Newcomers will find that the comfortable cushioning they'll get with every step on their run in this premium running shoe update is hard to beat.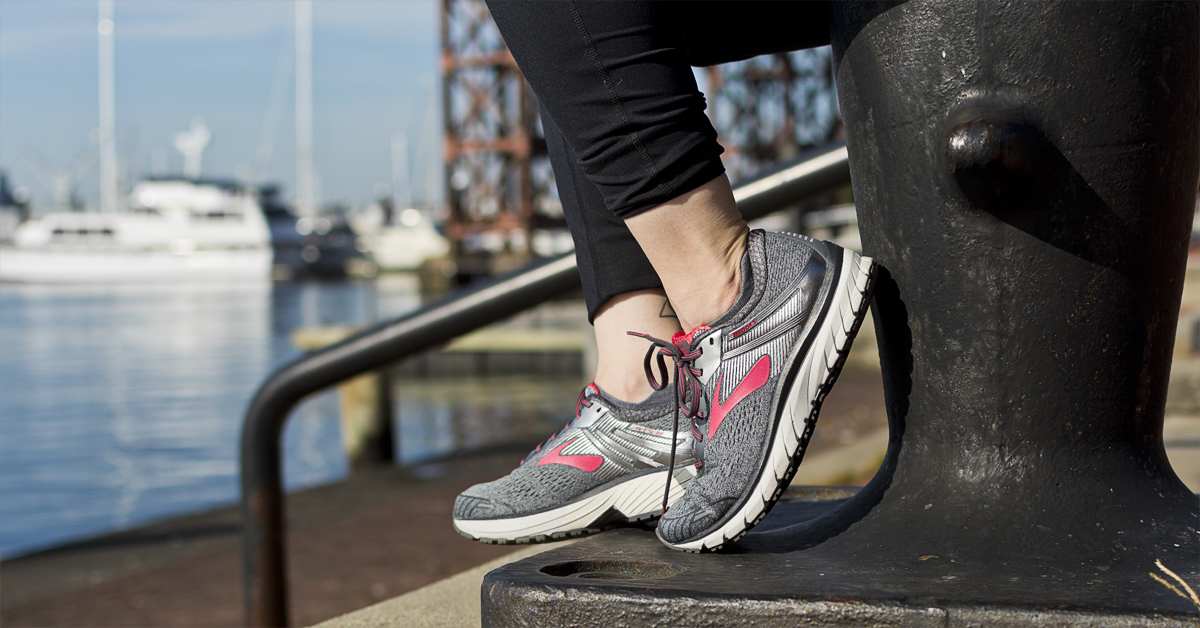 Shoe testers, Jared and Cathy, tried these out for a spin for us just 20 minutes from the office in Baltimore's Canton neighborhood.
Overlooking the harbor on the promenade, hitting the brick and pavement, these two athletes (Jared a runner and Cathy a CrossFit Level 1 coach and previous track & field star) made sure to take note of all the 'feels' about the new Brooks Adrenaline 18.
Verdict? LOVED.
"As a newly inducted member of the dirty 30 club, I feel the effects of my old age (HAHA) on a daily basis. I train hard in the gym as a CrossFit athlete and do faster, more interval-style running these days. I definitely need a shoe that's going be able to take a beating and still offer me the comfort that my tired and sore feet need. For years, I wore the Brooks Adrenaline GTS for long miles during my high school and college track & field and cross country seasons. Back then it really was my "Go-To-Shoe." Later, I found that the shoe had become a bit stiffer than I'd like and ventured to other brands for a softer feel.
Fast forward to NOW when I tested this version 18, and was immediately surprised by the much softer underfoot feel. It felt exactly how I'd hoped, especially since I could see that the upper had undergone pretty obvious changes. This stripped down, more streamlined upper gave me a supportive, yet non-irritating fit. Previous models sometimes felt too restrictive and stiff around the forefoot with too many stitched-on overlays. I think I've found a shoe with the very best of what I used to know, a responsive and supportive ride, mixed with relevant updates on the upper that make me want to run long distance again!"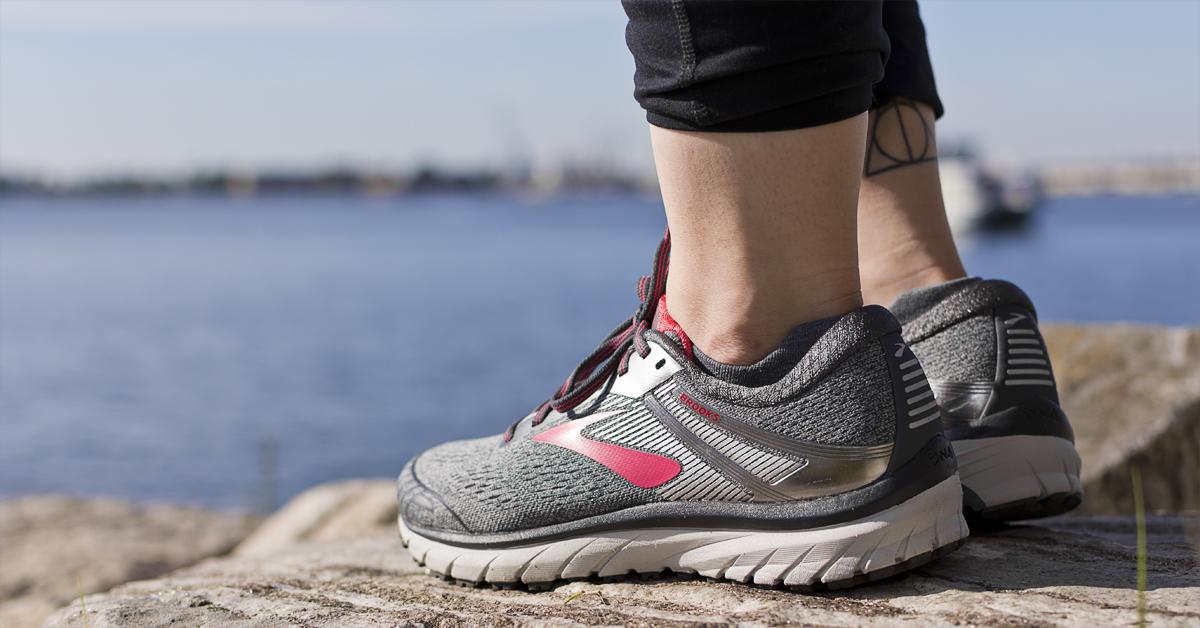 "My average run is 5-6 miles per while training around 25 to 45 miles a week and it's not unusual to experience an elevation gain in the 300 to 500-foot range per run.  I have noticed that my form deteriorates after 12-15 mile runs and that a shoe could help to counteract some of those negative effects.  With that said, I was really open to trying out a stability shoe to give my legs and knees a bit of a relief during the fall/winter as I scale back my miles through the winter.
Since receiving these shoes, I have completed some easy miles, some fast miles, and a nice slow recovery long run. My early feedback is that the upper and lacing system is developed to hug your foot but also allow it to be comfortable as it swells on a run.
Usually, on a long run I get accustomed to needing to work harder as I get tired, but with the DNA system, I get a little bit of help from its energy return and it's better than expected in the forefoot. This definitely helped with keeping my form longer.
Lastly, I really like the effort that was put into designing the heal of this shoe.  In the past, I have tried to branch out from a few models that I'm comfortable with but had minimal success because I usually get blisters or need more heal support, but the Adrenaline passes the test here. It's comfortable and very supportive of the heel.
I look forward to logging more miles in these shoes in the future and through the winter months."