361° combines "fast," with "soft." The company's mascot, the mythical SHEEPA (half sheep half cheetah), embodies what they're all about: a strangely beautiful combination of supportive, comfortable cushioning and superior performance that lasts for miles and miles. The 361° Spinject doesn't stray far from that idea of "combination." This shoe will take you on your road runs, cross-training workouts, gym classes and around the house or running errands. The Spinject's responsive quikfoam pods power this versatile neutral shoe and QU!K Flex 4foot engineering provides for natural and balanced toe off and enhances ground contact for better acceleration.

It's a stylish addition to anyone's running/training closet and at $99.95, can't be beat.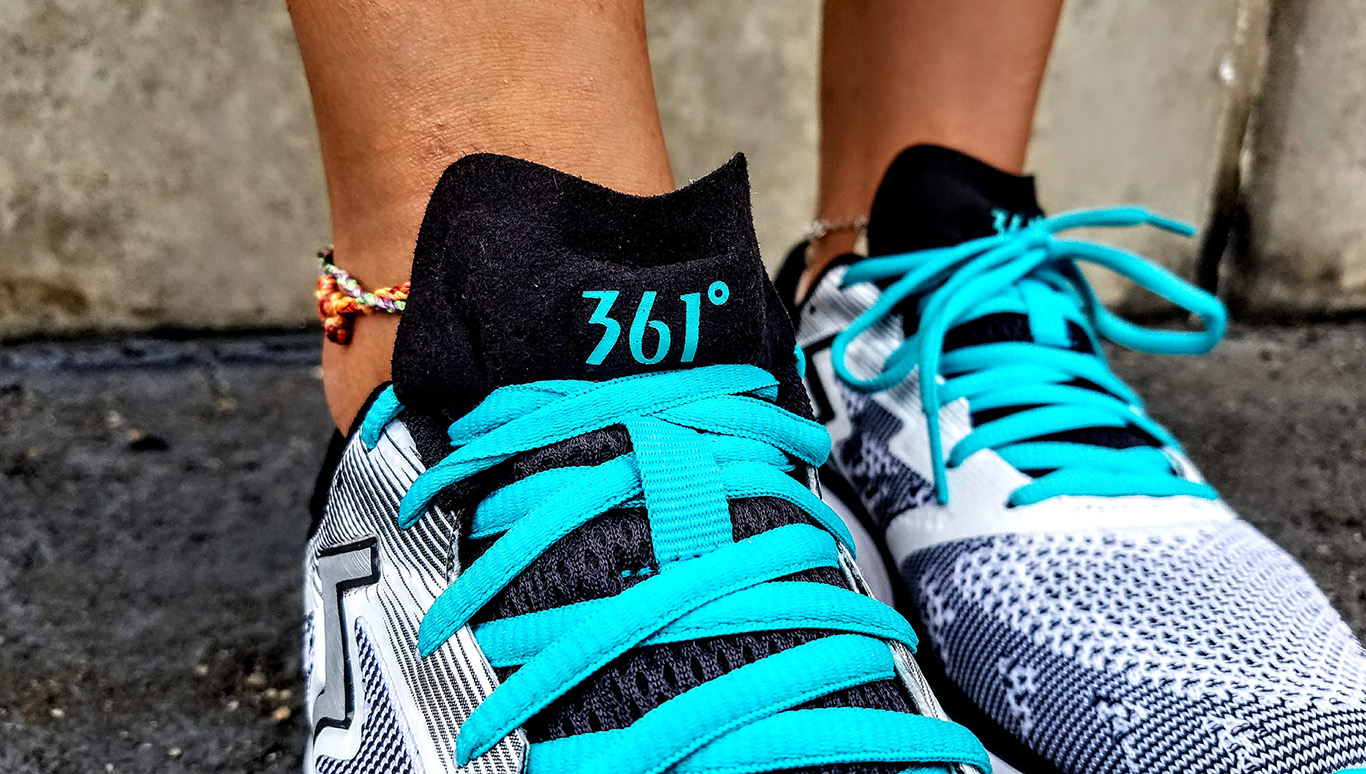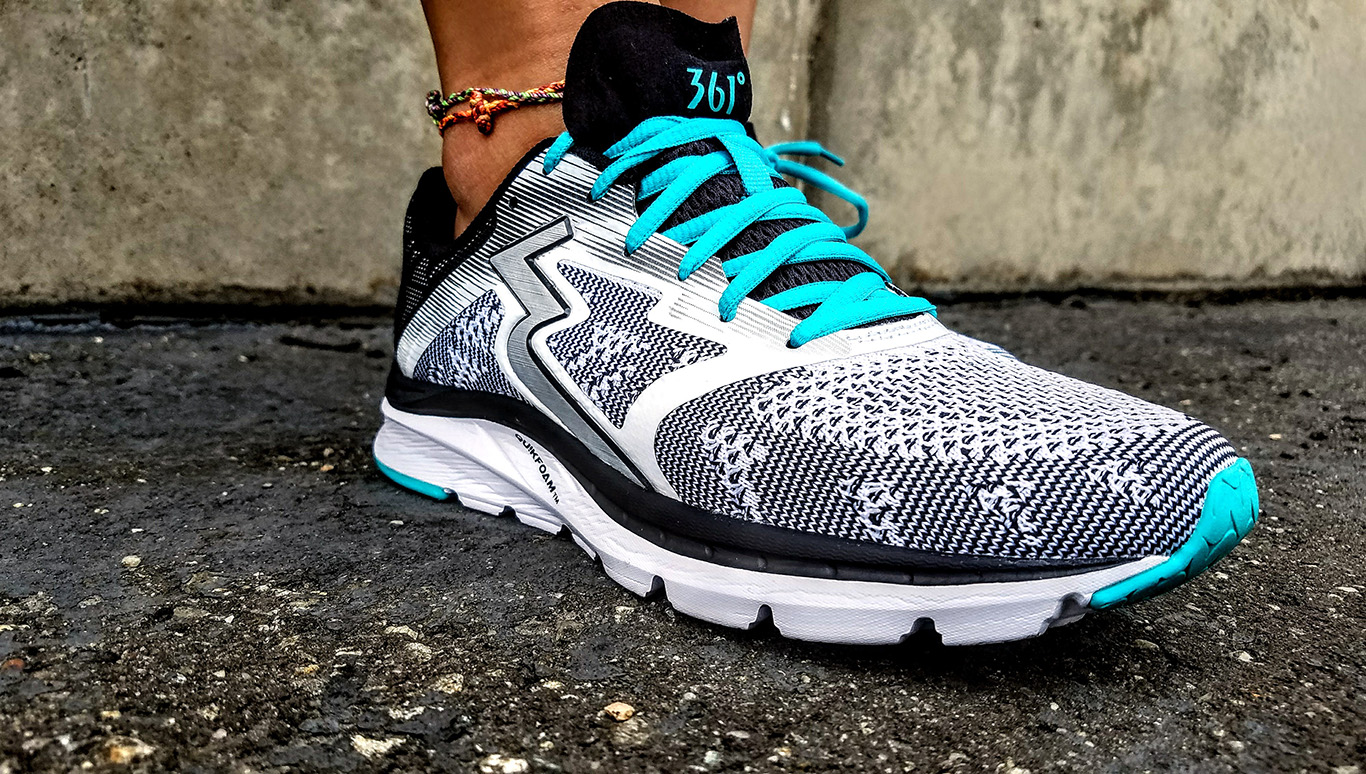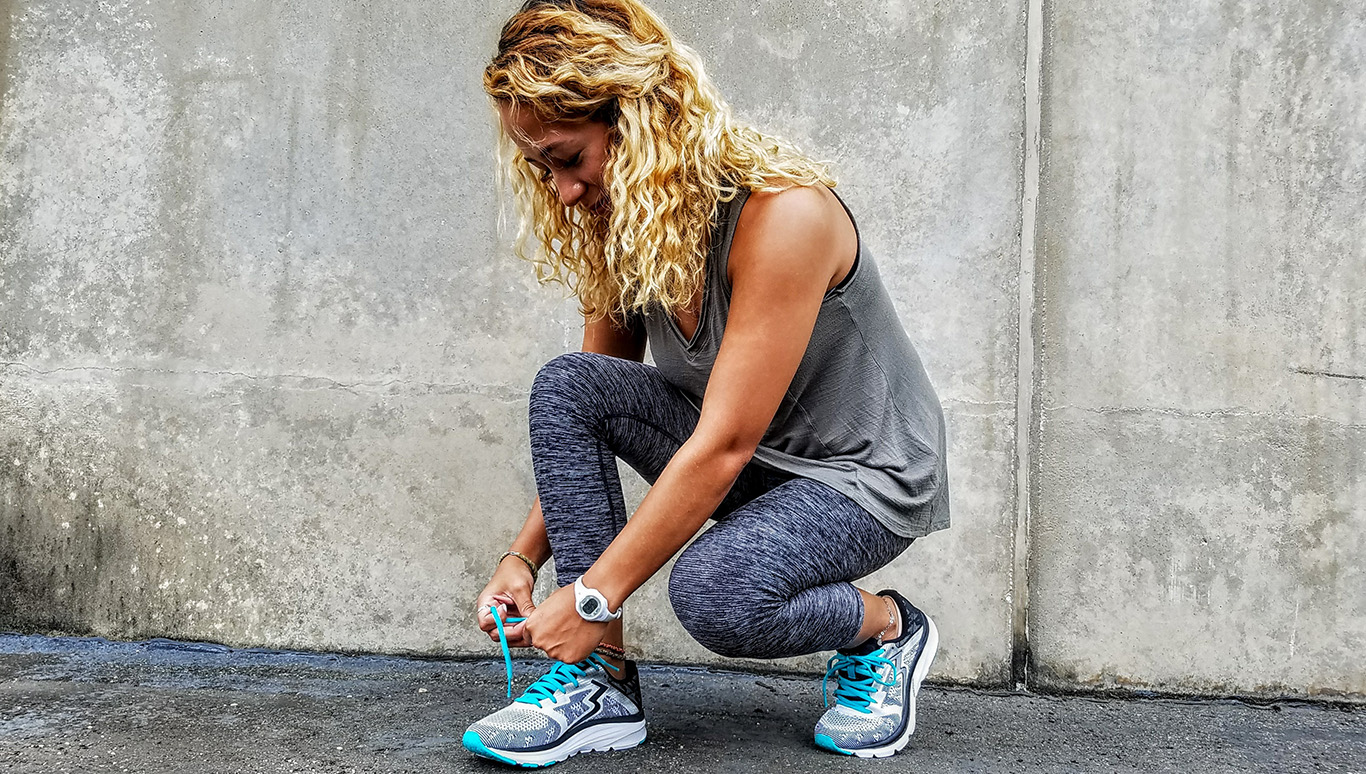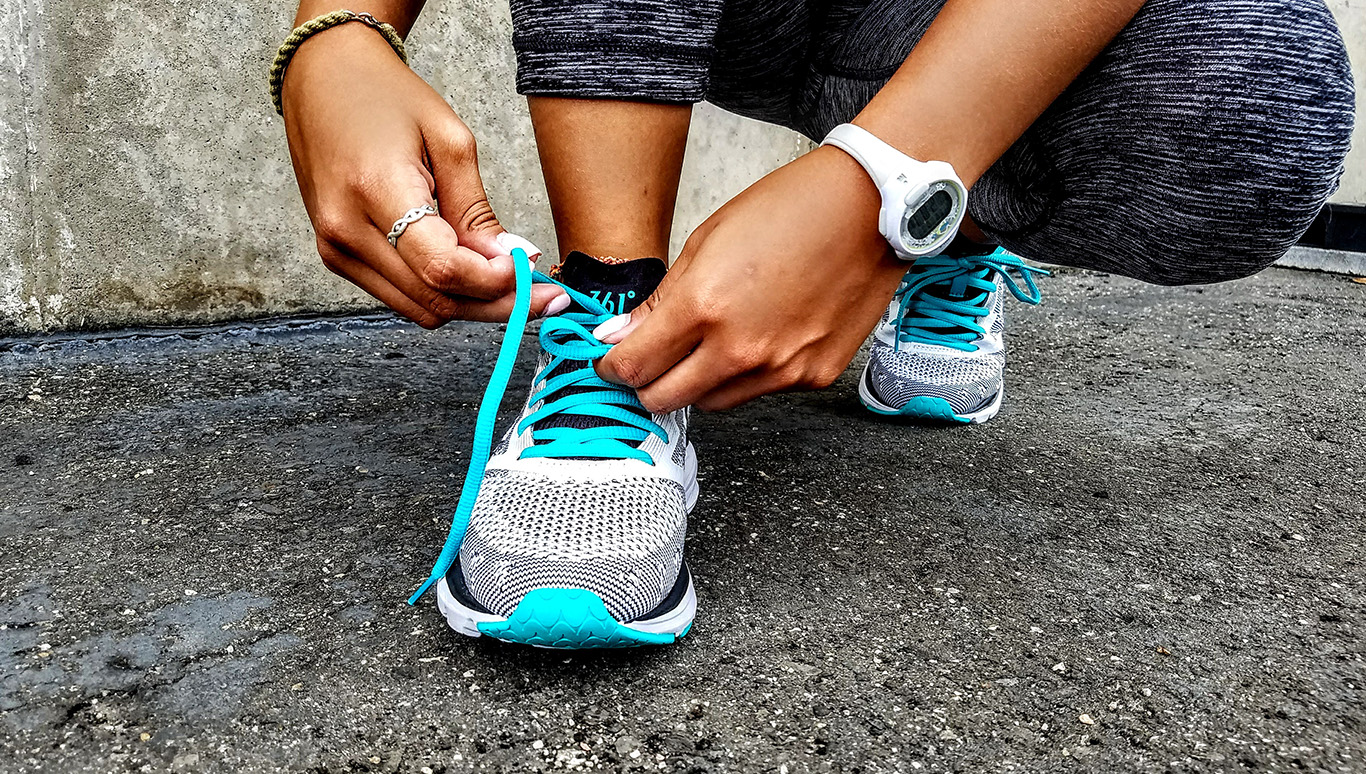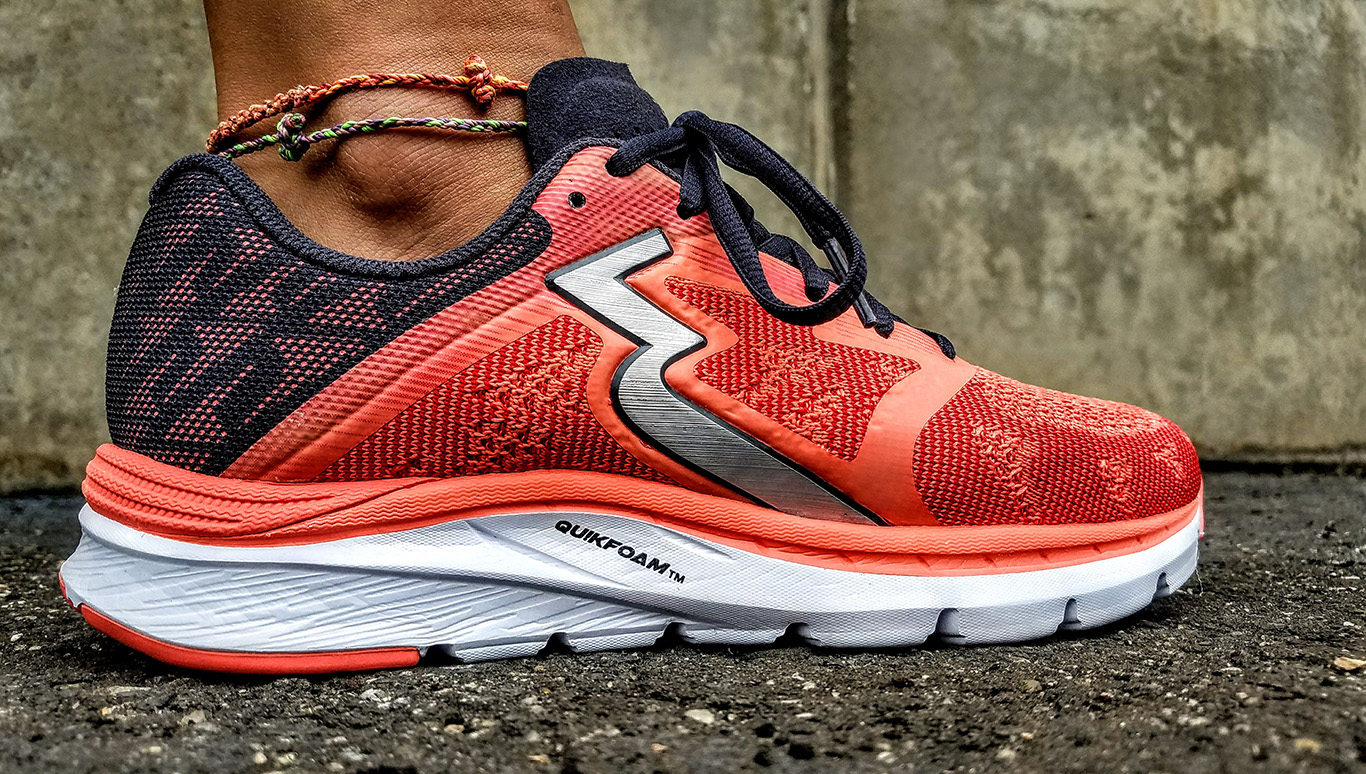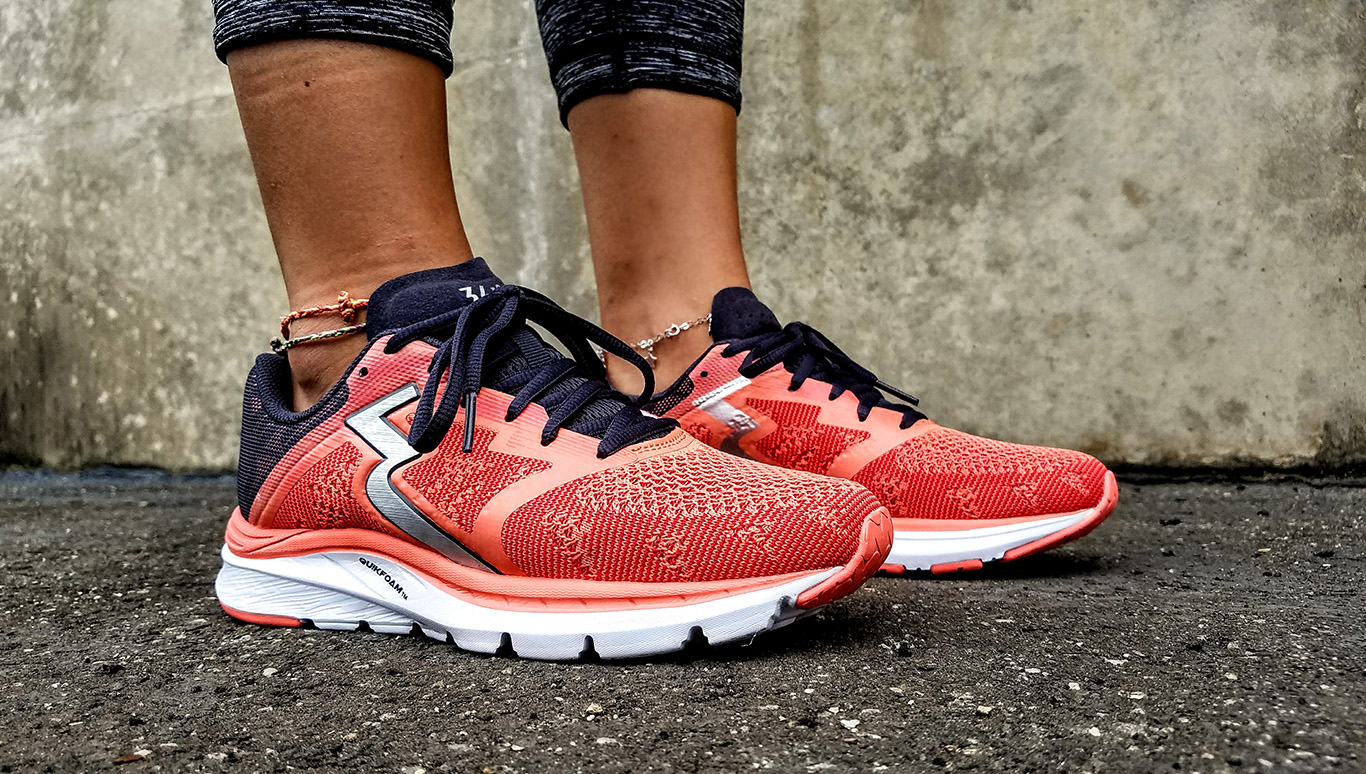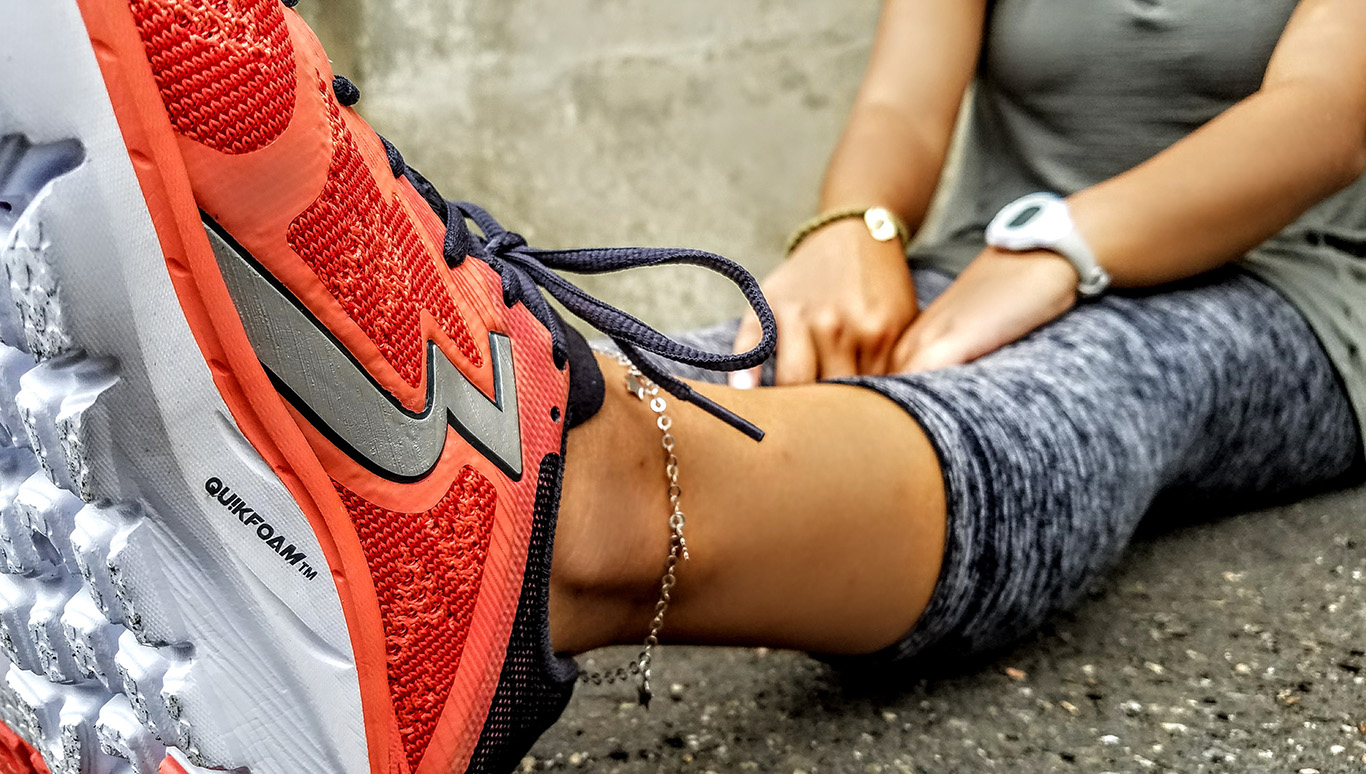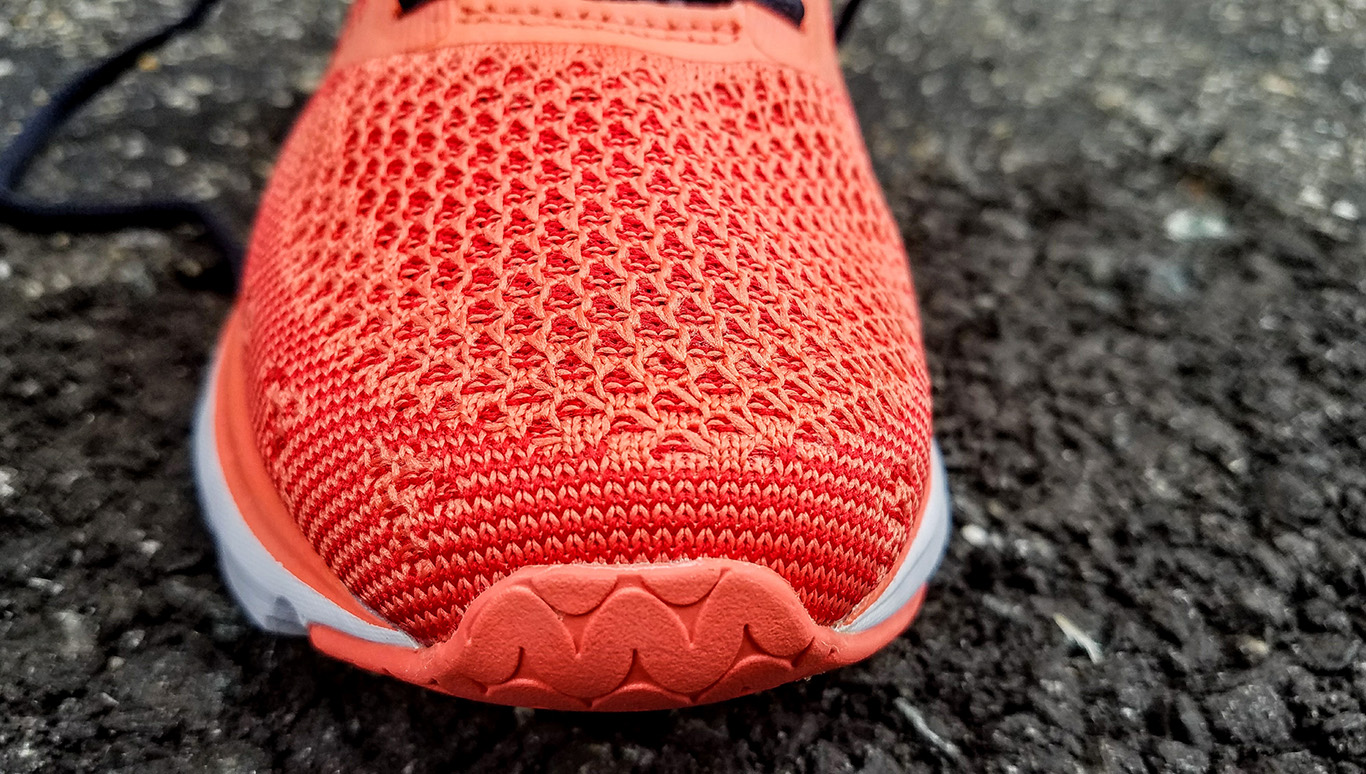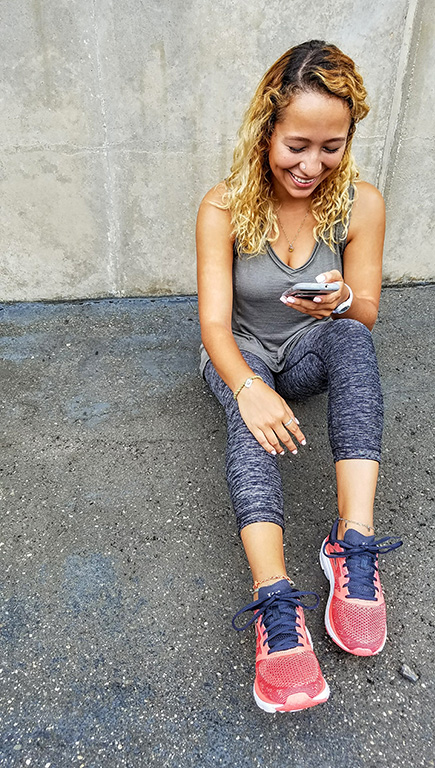 Our intern, Stephanie, says that the Spinject is "very comfortable and-" giggles, "bouncy."

"I mean, I like the blue, black and white, but the pink is super vibrant and poppy. I'll definitely be wearing these to class, the gym and when sitting down texting my friends about dinner plans." lol

What about the knit upper? How do your toes feel in the toe box?

"I've been seeing companies construct their shoes with knit uppers. Seems like it's trending right now, but 361 executed it really well. The upper is incredibly well-crafted and looks and feels like they took a lot of time getting that just right."

*Points to her toes*

"Oh! And the toe box! So I wear a size 6.5 to 7 and consider myself to have a medium-sized width, not too narrow, not too wide. And these fit true to size. If you have a wide foot, the knit upper accommodates a bit wider forefoot. It won't be uncomfortable in my opinion."

Verdict?

"I absolutely love these. And if you can't tell by looking at my face in the photo to the left... they make me giddy."

SHOP WOMEN's 361° Spinject