On the hunt for running shoes that don't irritate your heel? Or shoes that just 
feel good
 in the heel?
You
and our manager alike.
"I tend to get pain in my heels and try a lot of shoes, clearly, and these new
Adidas Supernova
feel so much better than anything I've ever ran or walked in," says Brian Hirshfeld, owner of Holabird Sports.
As an online and brick-and-mortar running specialty store, we pride ourselves in the number of shoes we have to pick from, over 2,000 pairs in fact, so picking
one
out of all brands and types of shoes, is a pretty big deal. We'd like to take note of it.
The Adidas Supernova is the perfect solution for the runner in need of a shoe with heel health in mind.
The S-curve fit system allows for better fit and eliminates heel slip issues, in conjunction with the FITCOUNTER moulded heel counter that provides a natural fit that allows optimal movement of the Achilles.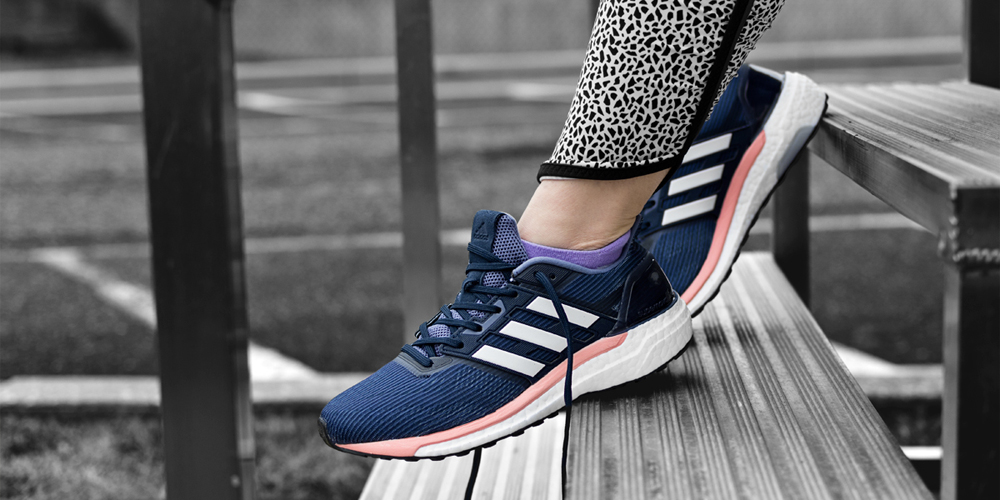 If that sounded like a lot, let's answer this question:
Why is my heel better off in this shoe versus others?
To understand why your heel will feel better if protected by its own model specific fit-system and mould, we must understand how the heel works, or why your heel and Achilles are so important to keep healthy and happy during your runs.
Don't worry, I'm not about to go doc on you, but I
am
going to go lamens doctor on you.
The Achilles tendon is the largest and strongest tendon in the body. When the calf muscles flex, the Achilles tendon pulls on the heel.
This
movement
allows us to stand on our toes when walking, running, or jumping. Despite its strength though, the Achilles tendon is also vulnerable to injury, due to its limited blood supply and the high tensions placed on it. So we must be very careful and keep that in mind when thinking of running!
[caption id="attachment_7782" align="alignnone" width="646"]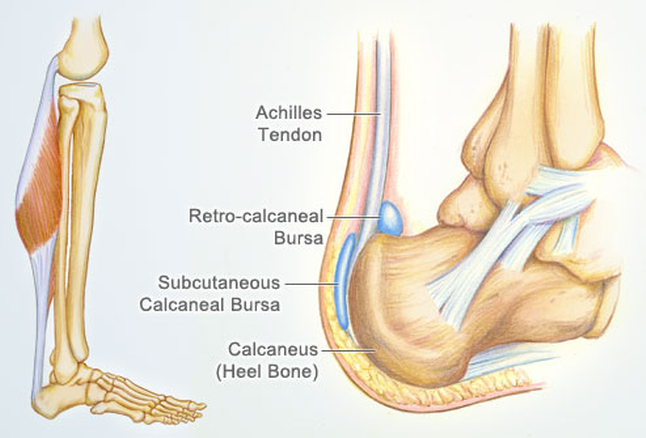 © 2014 WebMD, LLC. All rights reserved[/caption]
Not only are Achilles injuries affected by your shoe, but the ligament on the bottom of your foot that attaches to your heel can also be affected. If this ligament is torn, a runner faces something called "plantar faciitis," a tearing that causes inflammation, and inflammation that causes pain.
Commonly "plantar faciitis" is a result of running or walking in a worn-out pair of shoes or the wrong pair (cough cough).
This is where the
Adidas Supernova
comes in.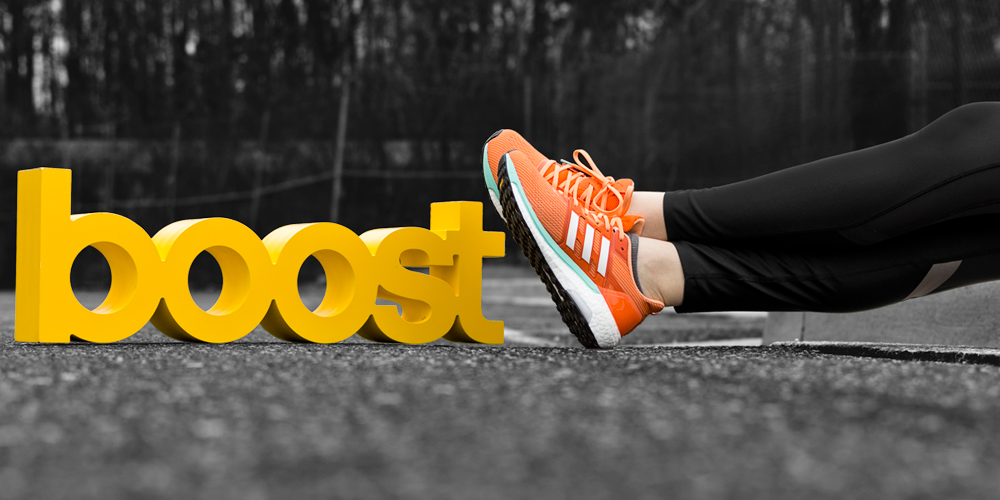 "The Adidas Supernova creates a nice stable, plush, cushy and slightly wider feeling... You don't feel cramped like most shoes. The Boost really cups the heel," says Hirshfeld in regards to the shoe.
"Most of the time, shoes are so toe off and midsole focused that they forget about your heel. They forget to really focus on that part of your foot, but Adidas really nailed it with the Supernova. My heel feels looked after."
The Adidas Supernova has 20% more boost to provide increased cushioning and responsiveness. Its engineered mesh upper adapts to all foot types while eliminating irritation, and STRETCHWEB adapts to every runner's foot strike by unleashing the full potential of boost to provide a smoother and more flexible ride.
The "GOOD TO KNOWS" of this shoe: 


Runner type: neutral


Boost™ is Adidas's most responsive cushioning ever: The more energy you give, the more you get; it provides springy cushioning that acts like a trampoline under your feet


TORSION® SYSTEM between the heel and forefoot for a stable ride; Optimised forefoot construction for a roomier toe


32/22mm stack heights


Drop: 10mm


Weight: 10.9 oz, Mens size 9


Comes in sizes 6.5-13, 14, 15


Get your own Adidas Supernova on
holabirdsports.com.
The shoes come in: Women's Midnight, Solid Grey and Orange, and Men's Midnight, Vista Grey and Blue.