Week 4 of the Holabird Sports 6-Week Workout Series is HIIT, high intensity interval training, taught by Michelle Saltmarsh, personal trainer of Baltimore's Federal Hill and Mount Vernon Fitness. This HIIT workout combines a number of exercises in 30-second segments with 20-second rests.
If you're looking to get right into the workout, scroll to the bottom of the blog.
Or keep reading below for more information about Michelle, Fed Hill and MV Fitness and all of the different exercises used in this week's video to get you working this Wednesday.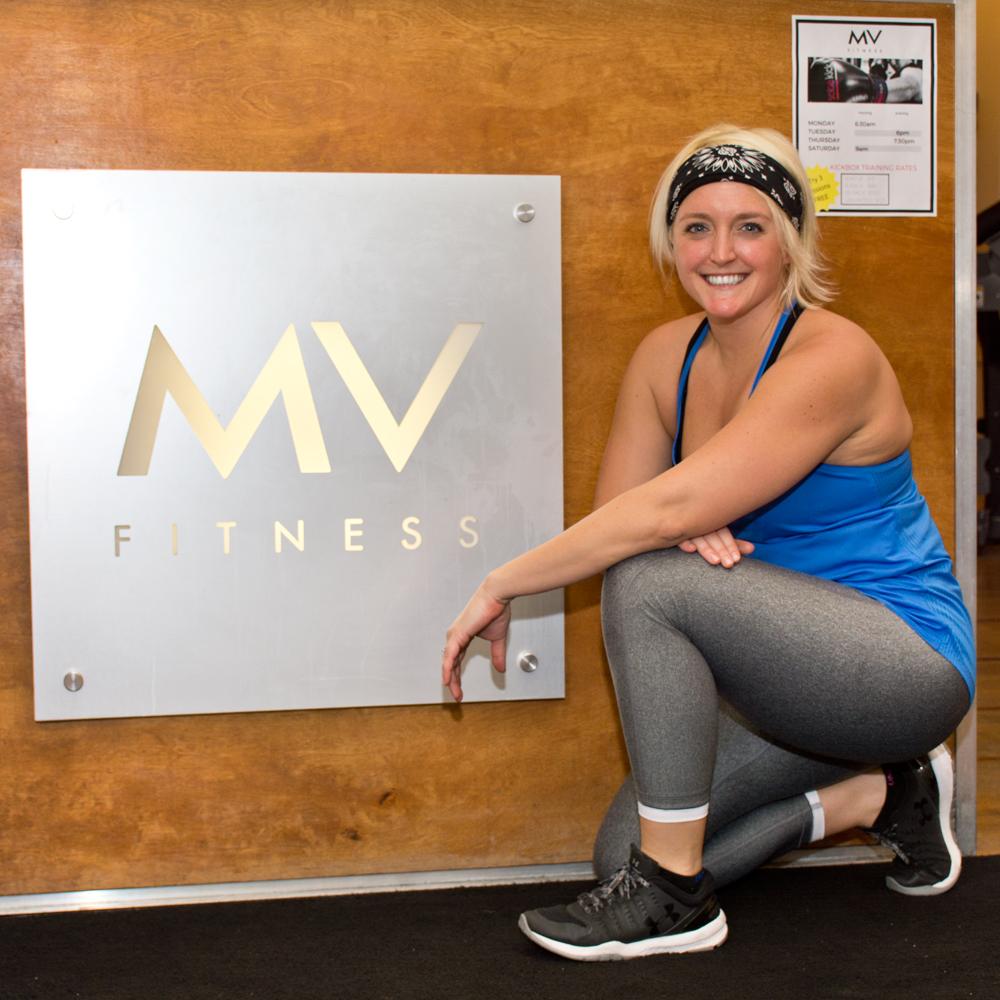 Michelle is a multiple certified personal trainer with over 15 years experience in athletic training. She swam competitively for 13 years and still holds records in the state of Alaska. She has competed in multiple triathlons and understands the importance of cross training for athletic events; she is also skilled in helping clients with muscle development and weight loss. What sets her apart is her high energy and intensity level. Outside of her passion for helping clients reach their health and fitness goals, Michelle is obsessed with Iron Man triathlon competitions. She works for Federal Hill and Mount Vernon Fitness teaching HIIT classes as well as her exercise creation: TRX TWERK, a lights-out, TRX suspension ropes training class with tons of booty-shaking and dancing.
In this week's HIIT workout, Michelle leads us first through a warm-up. Hands clapping, feet moving and body stretching. Then the workout begins. The intensity.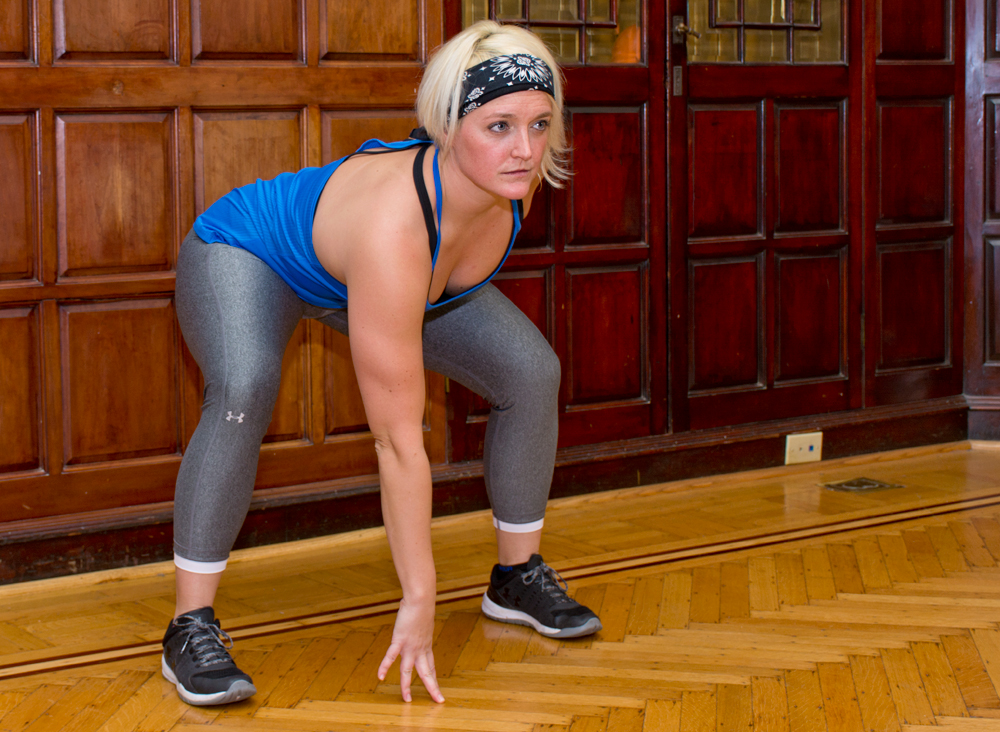 HIIT Workout: 30 sec on / 20 sec off x 2


Low jacks


Push-ups


Plyo (jump) lunges


Plank w/shoulder tap


Skaters


V-ups


Dancing crab


Starfish Push-ups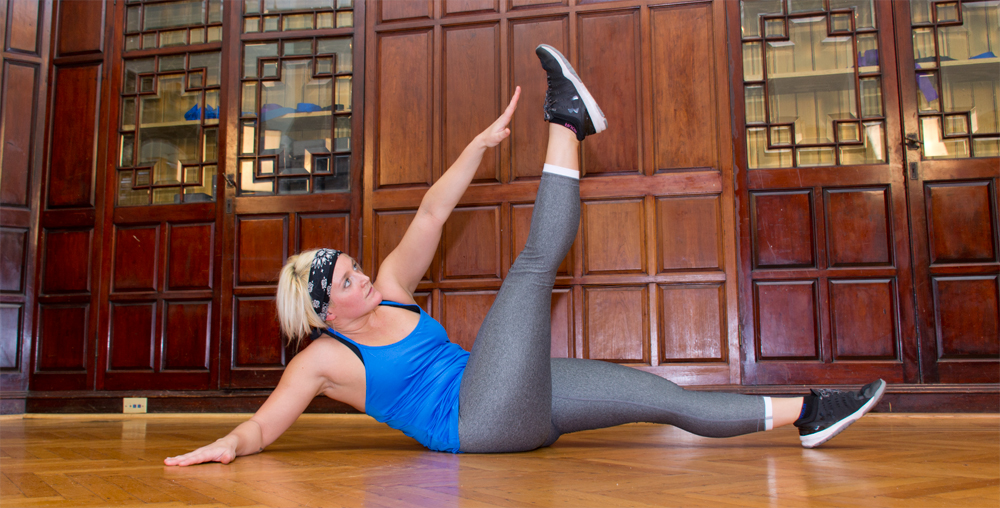 "The sea creature exercises are my favorite," Michelle notes in her video during the dancing crab and the dancing starfish.
Why HIIT, though?
According to Dr. Josh Axe, DNM, DC, CNS, a certified doctor of natural medicine, doctor of chiropractic and clinical nutritionist, high intensity interval training leads to firmer skin/less wrinkles. increased energy. boosted metabolism, improved libido, muscle tone improvement and reduced body fat.
One of the major benefits of high intensity workouts is that they can be done in the comfort of your own home with no or minimal equipment, like Michelle shows us in her HIIT video.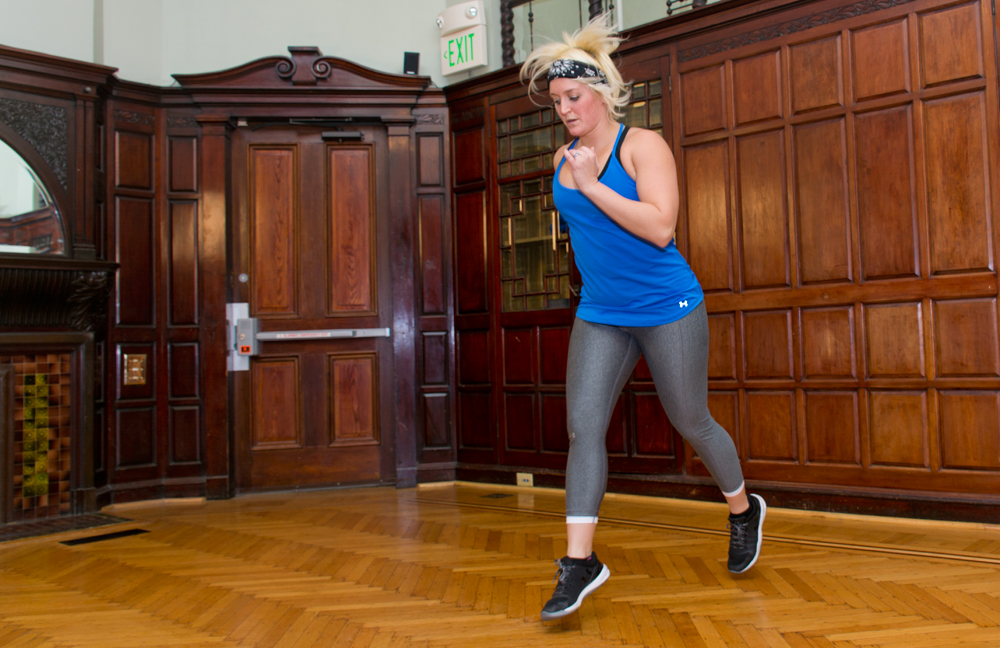 Plus, using your own body weight versus machines at a gym gives you the freedom to easily modify moves, exercise safely without supervision and work numerous muscles with a wider range of motion.
For example, this plyo (jump) lunge works your heart with a bit of jumping cardio as well as
targets
the quadriceps, glutes, hamstrings, calves and core muscles, making them an important exercise for toning the lower body. They are also back-friendly, because of the need to keep your back straight and your chest lifted, so you have little risk of back strain.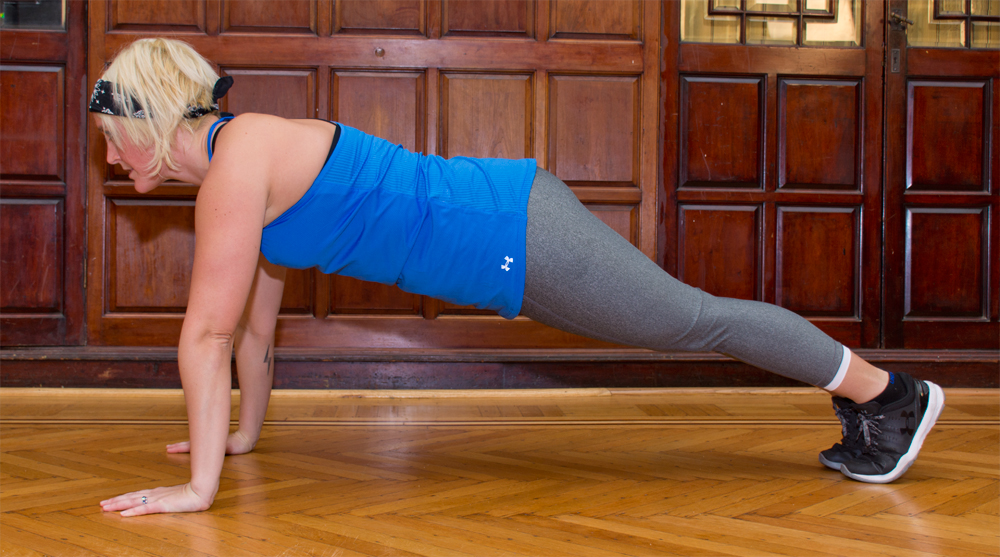 If you liked Michelle's
outfit
, this Under Armour Fly-By collection includes the
Fly-By capri leggings
and
Fly-By Racerback Tank
.
Continue being healthier in 2017 and watch and complete Michelle's HIIT workout now! Click the link below.
[youtube id="G7Ft2ujg-Gg" width="620" height="360"]