ON ended the year with the introduction of what I consider to be one of the best new products for the winter running season. The Cloudflyer combines several aspects from their previous models that make this one in particular my favorite. Aesthetically, the
Cloudflyer
resembles the original ON Cloud, with its "clouds" running along the entire shoe length. Then, it provides exceptional stability in a lightweight package, really making it unlike the other models in its lineup. Despite the lightweight structure of the shoe, it provides a substantial amount of cushioning for road runners looking to push the pace or for those who want to really ramp up their weekly mileage.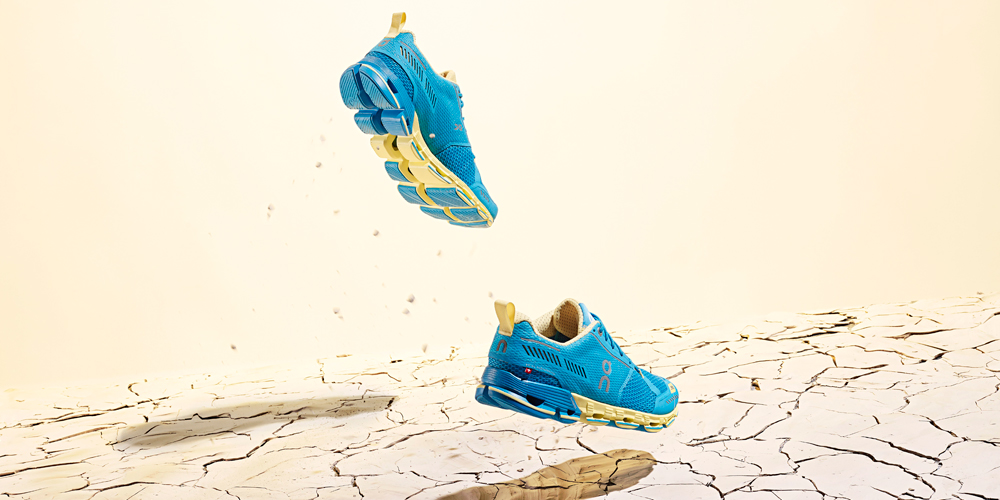 I found the feel of the
ON Cloudflyer
to be slightly firm, with an element of freedom that is consistent with the brand. While the Cloudflyer is certainly stable, its job is not to correct, but rather to assist what should be a natural pattern of movement. I really liked the spaciousness of the toe box and the unique star lacing system. The colors offer a fun way to brighten up your run on those cold winter days. The outsole and its "clouds" also provide a great traction, even when the pavement is still a little slick. The Cloudflyer is an excellent choice for the city runner hitting the pavement for a quick tempo run or the "off-roader" who wants to take these for a spin on a dirt-pack trail.
See for yourself! Check out
ON Cloudflyer for women
and
ON Cloudflyer for men
.