Garmin's line of fēnix watches includes the 5, 5S and 5X developed to help you "
rise above your limits.
"
From rugged and sporty to sophisticated and well-tooled, one of these watches was built just for you. Whether you're a CrossFit athlete, avid runner, hiker, yogi or gym goer, the Garmin fēnix 5 is the perfect sidekick to daily life. Watches don't just tell time anymore; demand more from your watch, and let fēnix fill that empty void on your wrist.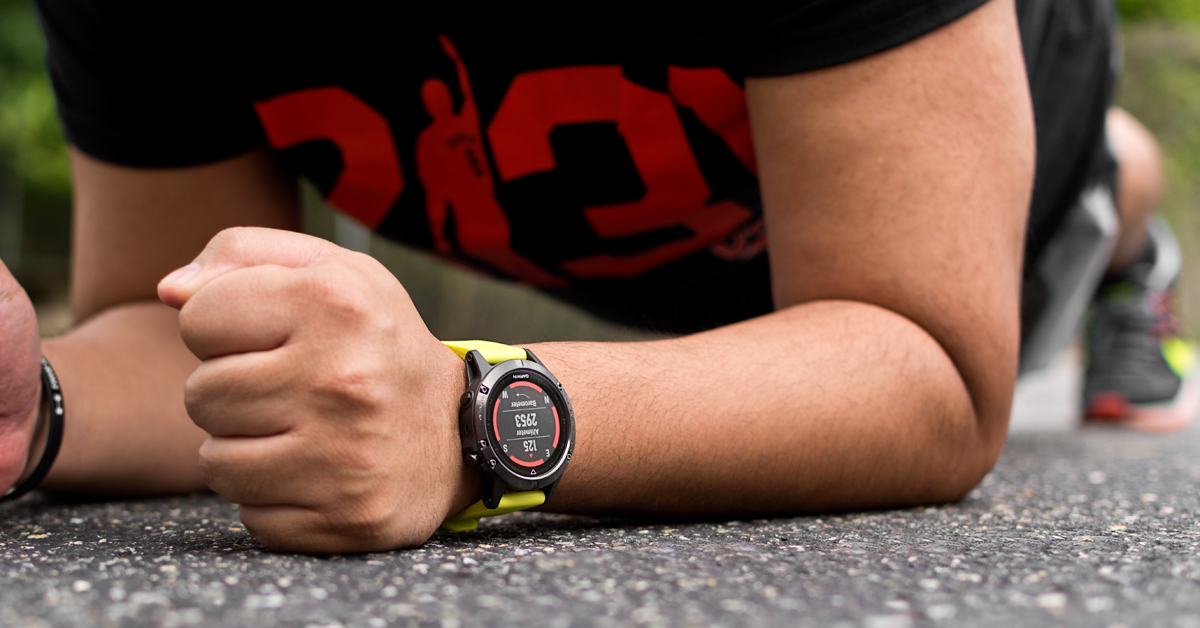 The original fēnix 5 is the compact multisport GPS watch with wrist-based heart rate, advanced fitness features and QuickFit™ bands that let you go from workplace to workout without breaking stride. Whatever sport or activity you want to track, fēnix 5 has it covered with built-in activity profiles and performance metrics. Installed are two complimentary navigation systems, GPS and GLONASS satellite reception for accurate distance and pace tracking. The bright, high-resolution screen allows you to read real-time stats as well as any incoming notifications, and wrist-based heart rate monitor and VO2 Max estimates help assess activity intensity and progress.
There are too many features on this watch to name, but some of my favorites are:


Its race predictor, running dynamics and personal records display


Pool swim metrics (lengths, distance, pace, stroke count/rate, calories)


Hunt/Fish Calendar and sun and moon information for outdoor recreation


Time/distance alerts for cycling (triggers alarm when you reach goal)


A digital scorecard FOR GOLFERS!


Read more about the fēnix 5 on our
website.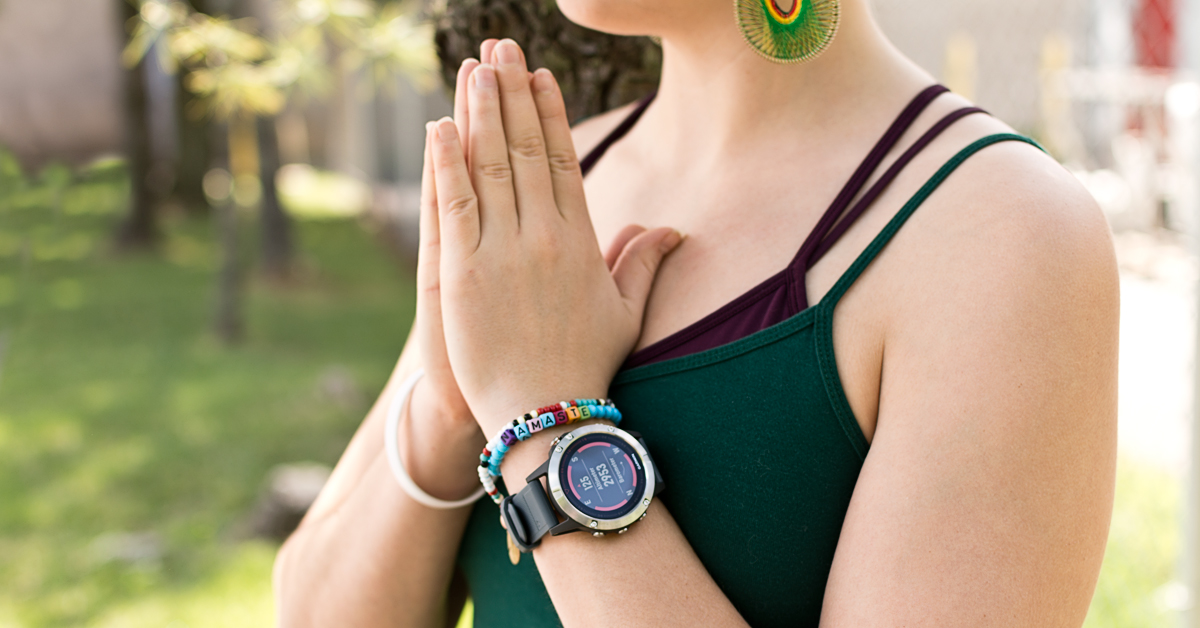 The fēnix 5S is Garmin's smaller-sized GPS watch (I like to think 'S' as in 'smaller'), but small doesn't mean less capable. This watch is ready for any outdoor or fitness challenge you throw at it. It's packed with sport features such as wrist-based heart rate, built-in activity profiles, performance metrics. navigation functions and everything that came with the fēnix 5! Including that cool moon information feature (it's so easy to Google or look up at the sky, but something about that seems so fun).
For those of us less interested in the moon phases and more interested in the activity and performance benefits, read what one reviewer had to say about the fēnix 5.
"After having a miserable experience with the Fenix 3 when it first came out (it cut corners badly which resulted in 0.02-0.05/mile lost for me) I switched back to Forerunners. Pulled the trigger on the fēnix 5 and it's been great so far with ~170 running miles in the 3 weeks I have had it. Gives mile splits very close to my trusted FR235 and on a 'certified 10k' last weekend reported 6.24. Since I was at least 30 feet back from the starting line that even chews up some of the 0.02 over. Can't ask for better than that in my opinion," says Scott of 'Chicagoland' collected from our review site.
And with each of the fēnixes, you have your choice of interchangeable QuickFit
TM
bands that let you match your watch to any lifestyle or adventure. The Sapphire editions include an extra silicone QuickFit band and feature Wi-Fi® capability for automatic activity uploading. So go far and get fit with this iteration, the fēnix 5S, the smaller multisport watch that fits (and can potentially match your hair) 
- SHOP NOW -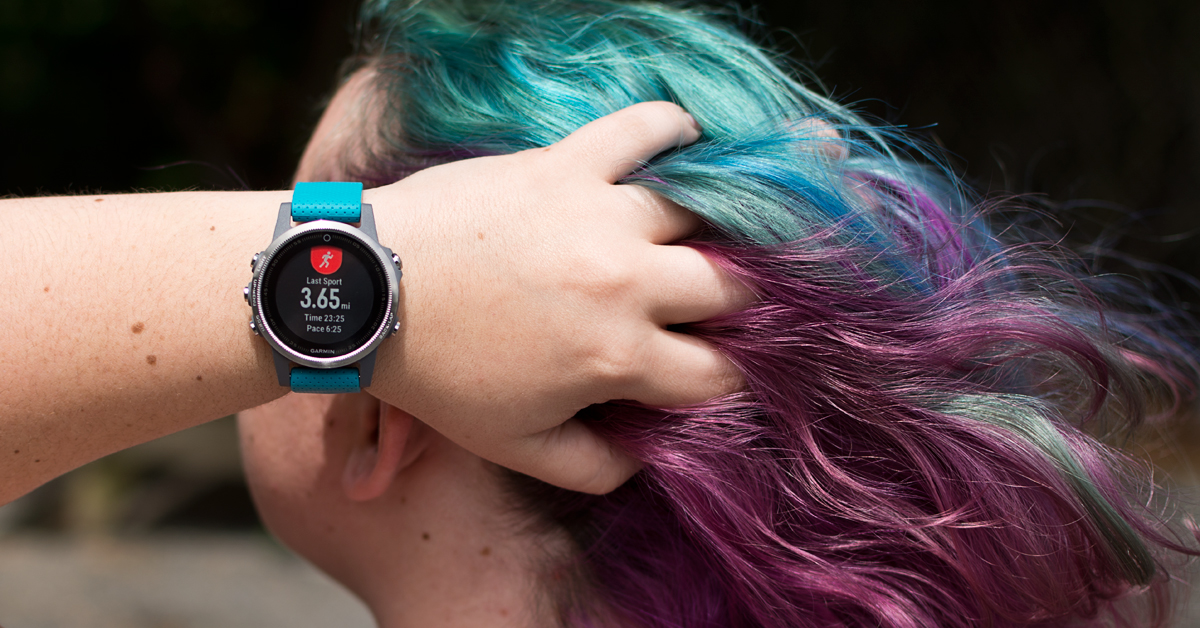 Now the fēnix 5X is the
ultimate
multisport GPS watch with full-color TOPO mapping and outdoor navigation features. When it's time to train, fēnix offers a set of running and training features so advanced, it's like training with a coach. Full-color Mapping helps you understand your surroundings with the use of its Future Plot tech and Around Me POIs and features like Round Trip Routing - which lets you enter how far you'd like to run or ride, receive course suggestions complete with easy-to-read cues for upcoming turns, so you can venture with confidence.
The fēnix 5X is pictured below in the middle along with the 5S (left) and 5 (right). Using Garmin's ConnectIQ, you have the ability to change your watch face to whatever photo you like, including premade faces for folks who don't feel like picking a photo out of their thousands on Google Drive.