The end of the year is riddled with circumstances that make it all too easy to lose sight of fitness goals. For runners and tennis players, cooler temperatures and the lack of daylight mean less time outside. Even if you prefer training in a gym, year-end events like school plays, wrapping parties, and last-minute shopping can limit your free time.
Perhaps most challenging of all, the final weeks of the year bring three food-based events that have derailed weight loss and training plans for decades: office parties, potlucks, and family dinners. While we can't be there to coach you through each of these events, we've put together a few tips to make it easier to survive the holiday season without sacrificing the progress you worked so hard for all year.
Before You Go
Prior to any temptation-filled event like the ones below, preparation is crucial! Be sure to get plenty of rest leading up to your next social gathering; feeling sleepy may encourage you to reach for sweet treats as a pick-me-up. That boost will be temporary, however, and you'll likely find yourself going back for more sugary snacks once your blood sugar starts to crash.
Another not-so-secret weapon in the fight against diet temptation is water. Yeah, yeah, you know water is good for you and you need to drink more. But seriously: People commonly mistake thirst for hunger, and being adequately hydrated prior to any food-based event is a great way to cut some of your cravings off at the pass.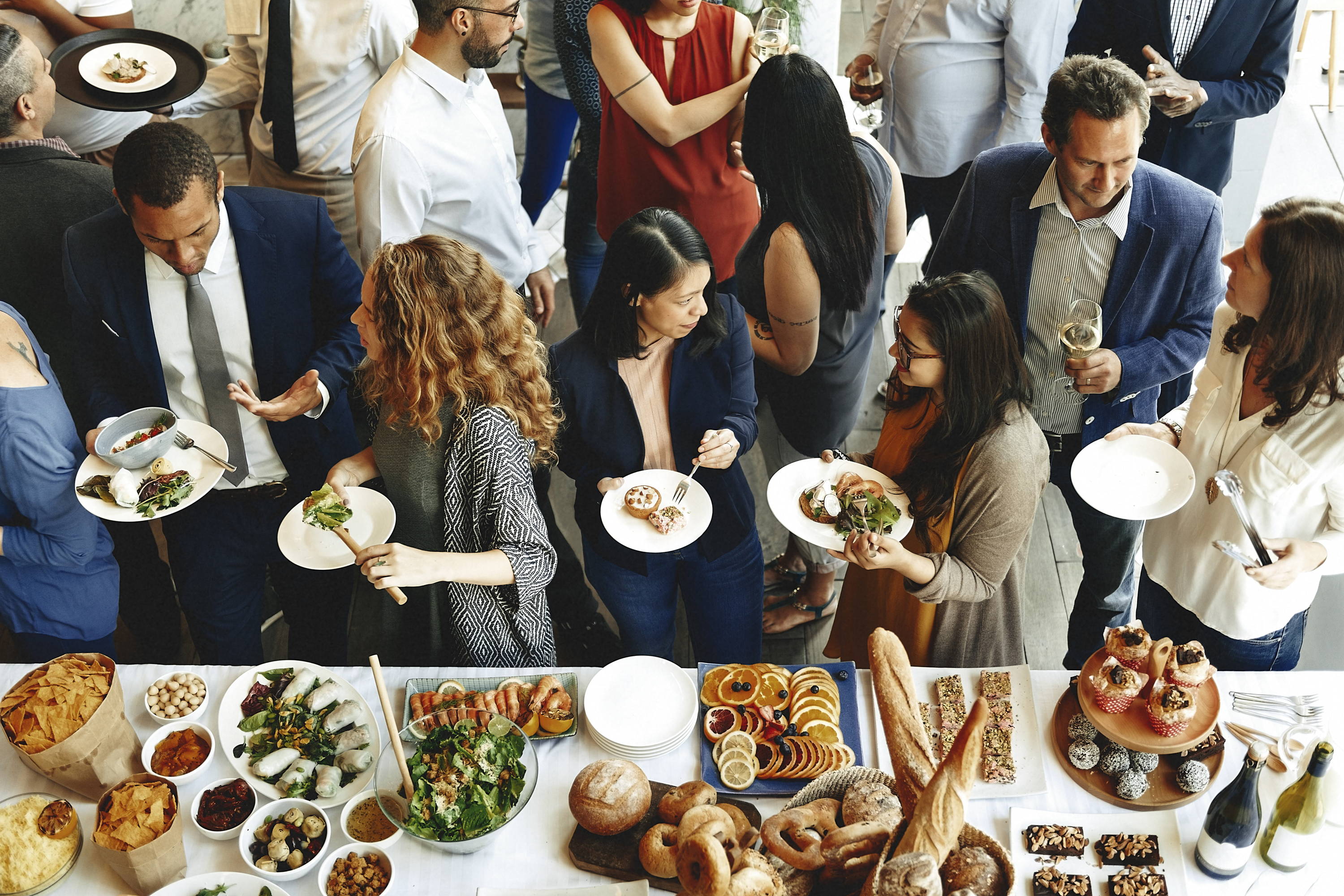 No one can be bothered to bring donuts to staff meetings in May, but even the CrossFitter in accounting brings bacon-wrapped snickerdoodles to the office holiday party. Office parties are like a marathon for your willpower, and 8 grueling hours of trying to say "no thanks" to fabulous food can test even the most iron-willed people. Moderation is key but achieving it can be difficult at 3 p.m. when your energy dips and there are still plenty of cookies left.
Smart eating in the beginning of the day will help you curb over-indulging. Protein keeps hunger at bay, so snacking on some almonds, yogurt, or other high-protein treats can help fill you up before the festivities, which should help you make better decisions throughout the day.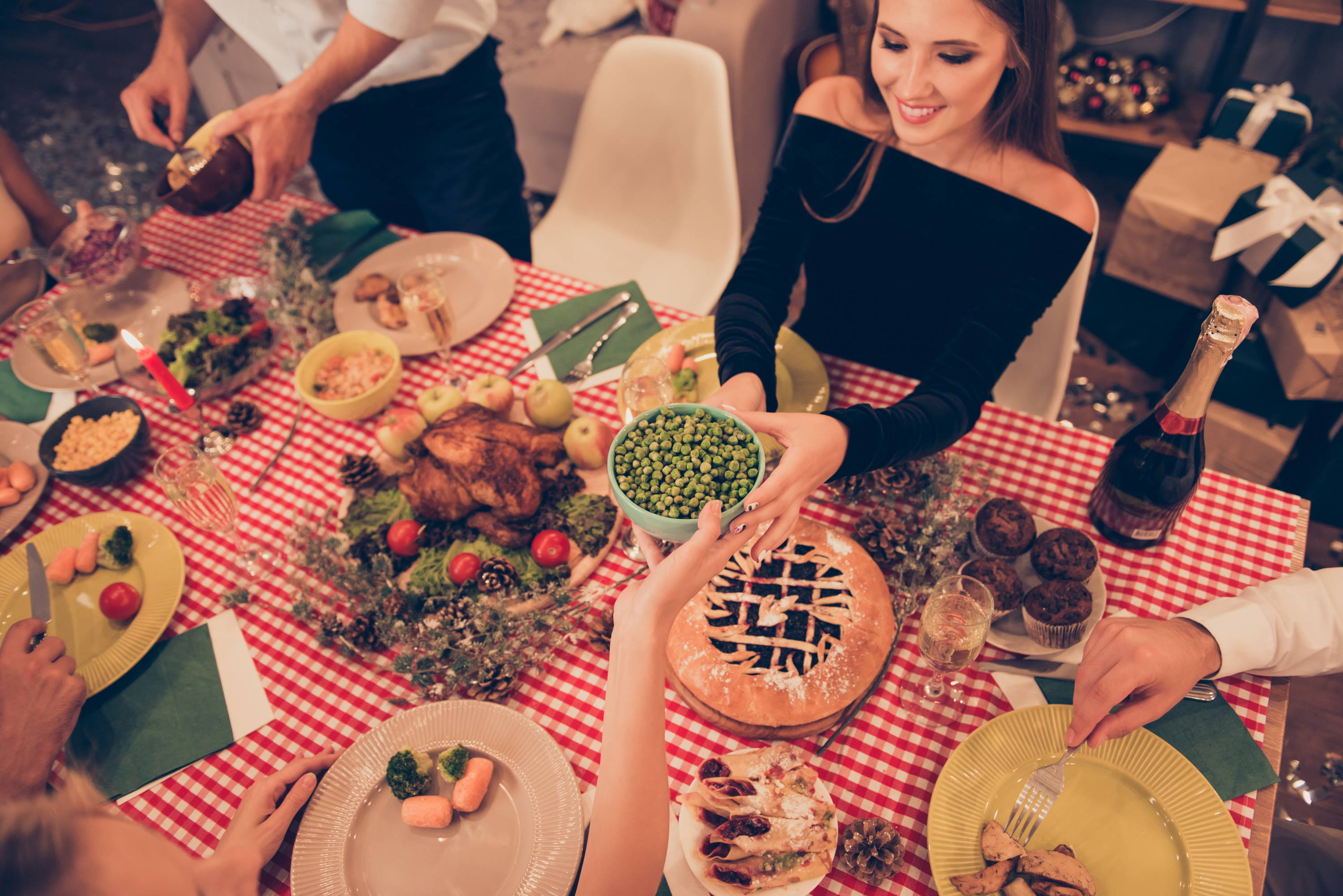 We love potlucks and think they don't happen often enough. They're a wonderful way to spend time with the friends (and food) you love, but there are typically few truly healthy options to be found. Everyone tends to bring a dish of comfort food or a decadent dessert so that guests can spend the night tasting and discussing the culinary delights that were lovingly prepared (or picked up at grocery store on the way—no judgment!).
One way to combat the onslaught of unhealthy calories is to bring a super-healthy dish to share. Don't worry about being "that guy" or " that girl" who shows up with a salad, bowl of roasted vegetables, or a tray of seasonal fruits. Having a healthy option among the more traditional potluck fare will be a welcomed alternative for others trying to focus on their health this holiday season.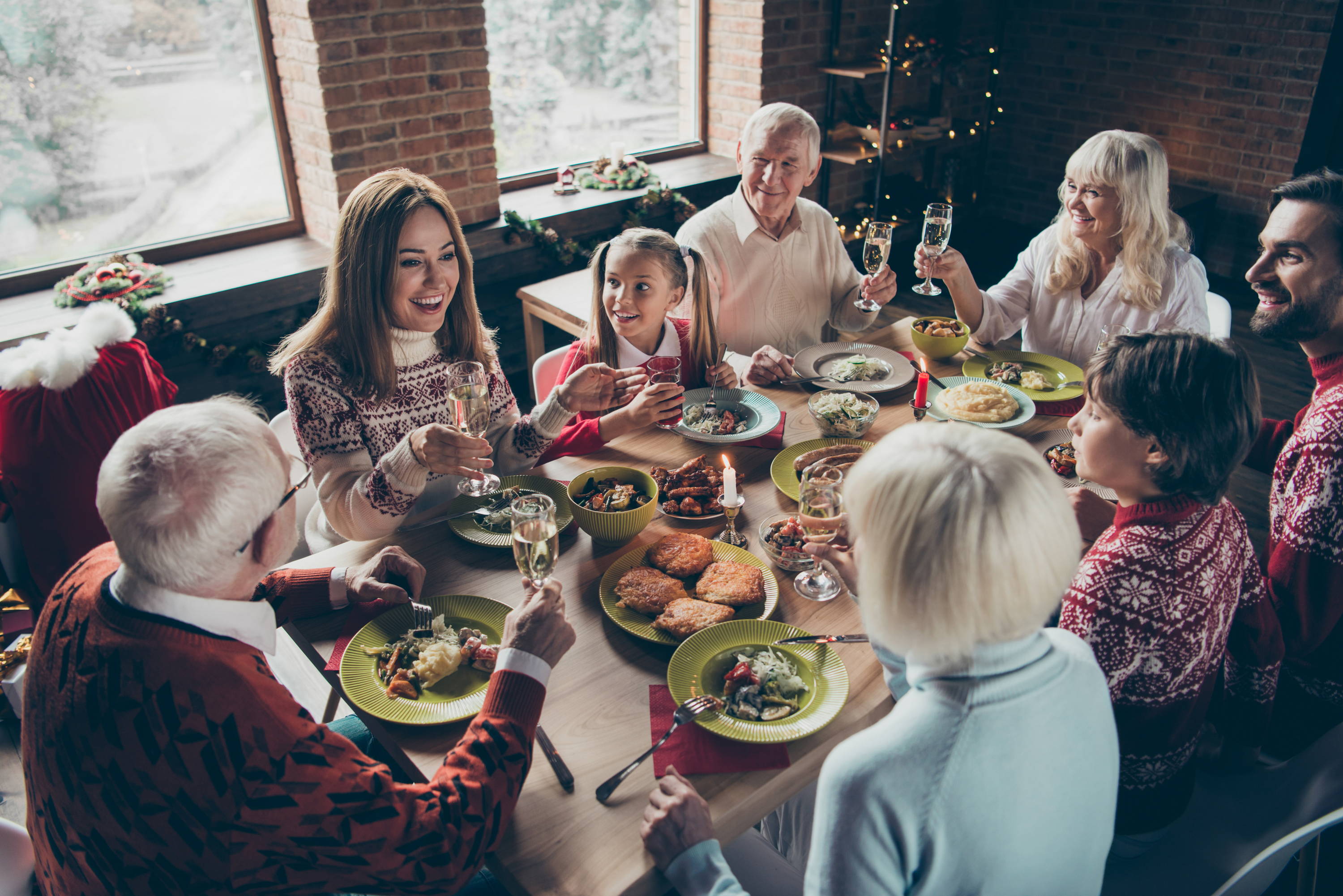 Holiday family dinners are pretty much the "final boss" stage of seasonal diet challenges: a sacred tradition where no one wants to hear how overeating may hurt your average mile time. They just want you to sit down and eat with the family! It's easy to let your focus on healthy eating slip around loved ones, and it can be incredibly difficult to put up a fight when grandma offers you seconds, thirds, and a plate to take home the size of a satellite dish.
While hitting your next goal may be foremost in your mind at this year's family dinner, remember that the meal doesn't take up the entire evening. If you can't fit in a run or workout in before or after dinner, try adding activities to your family gatherings that get people moving. Take a family stroll around the neighborhood or suggest a game of charades. When is the last time you saw your aunt play charades? You know you want to see her act out the word "firefighter" in the living room. Some light activity and laughing will help you burn up some of the calories you added at dinner.