New Year's Eve is one of our favorite holidays. It's a wonderful celebration that allows us to reflect upon the year that passed and welcome the year that's on its way in… and it's the perfect excuse to get dressed up and spend the night eating, dancing, and—for many folks—enjoying adult beverages. If you're like us, it's not uncommon to enjoy the evening a little too much, whether that's consuming too many tasty treats, over-imbibing, or busting too many sweet moves on the dance floor.
Much like feeling good the other 364 days of the year, making the most of New Year's Eve can be as simple as taking some cues from our four-legged friends, which is why we're turning the blog over to our very own Sir Winston Napoleon for his take on how we can use nutrition, sleep, hydration, and movement to prepare for and recover from our New Year's Eve celebrations.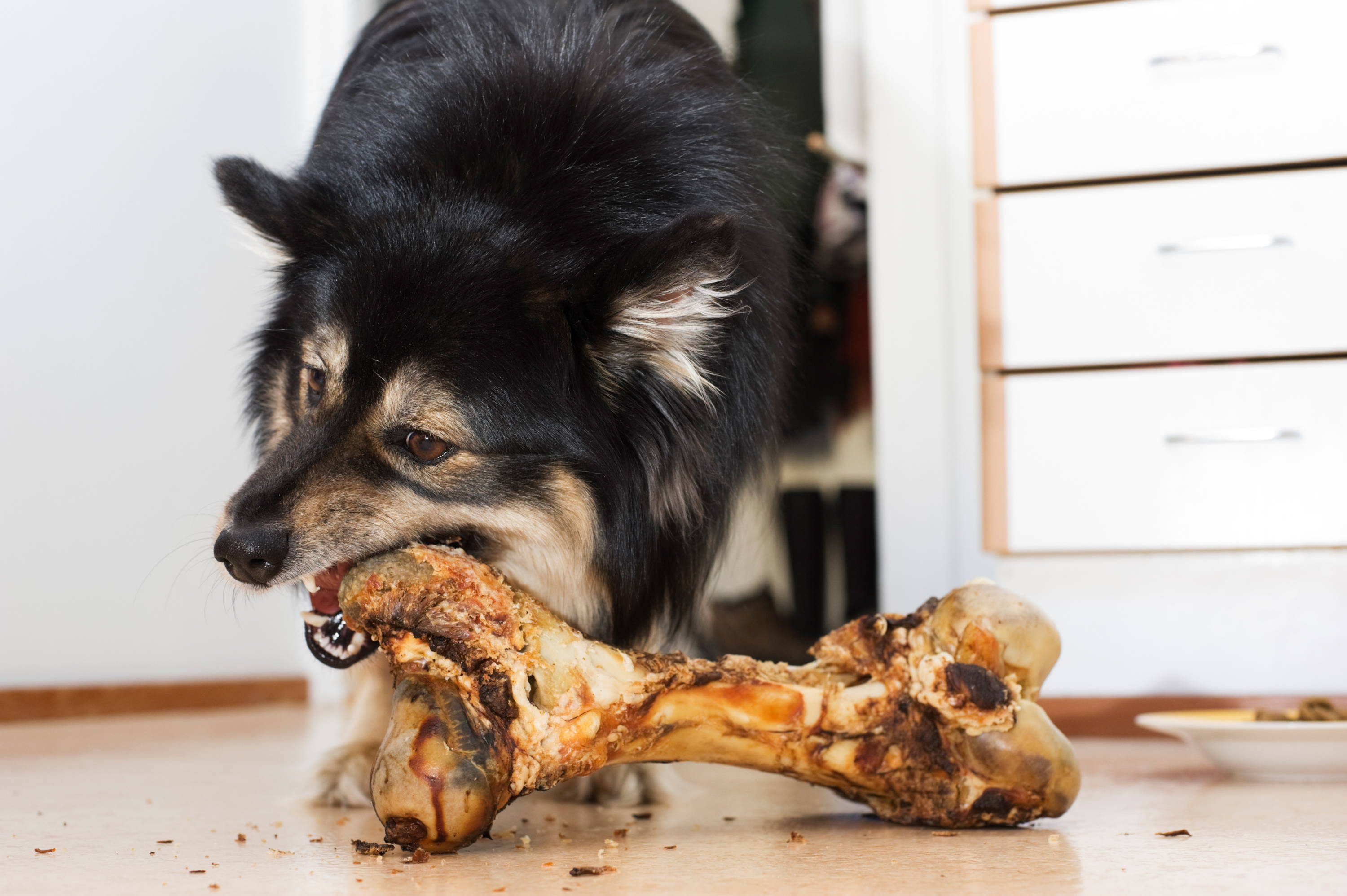 Nutrition
All meals are important, but fueling up before a big night out is extra-serious business.
Prepare: Before you start lapping up your favorite cocktails, be sure to enjoy a tasty hunk of meat—no, really! A protein-rich, fatty meal will keep you full and allow your body to absorb alcohol more slowly. If you're not a big meat eater, some avocado and nuts will also do the trick. And remember: Having a snack attack late at night won't help you sober up and it won't prevent a hangover, so eat smart before you start sipping Champagne!
Recover: If the first day of 2019 greets you with nausea and a pounding headache, have no fear! Some of my favorite foods also happen to help with hangovers: eggs, oatmeal, and bananas. Eggs are packed with amino acids that are beneficial to the liver, oatmeal is a great way to bring your blood sugar levels back up without upsetting your stomach, and a banana will replenish the potassium you lost ringing in the new year.
Don't feel up to cooking yourself eggs or oatmeal? Huma Gel Recovery packets are loaded with the protein, electrolytes, carbs, and potassium your body needs to recover.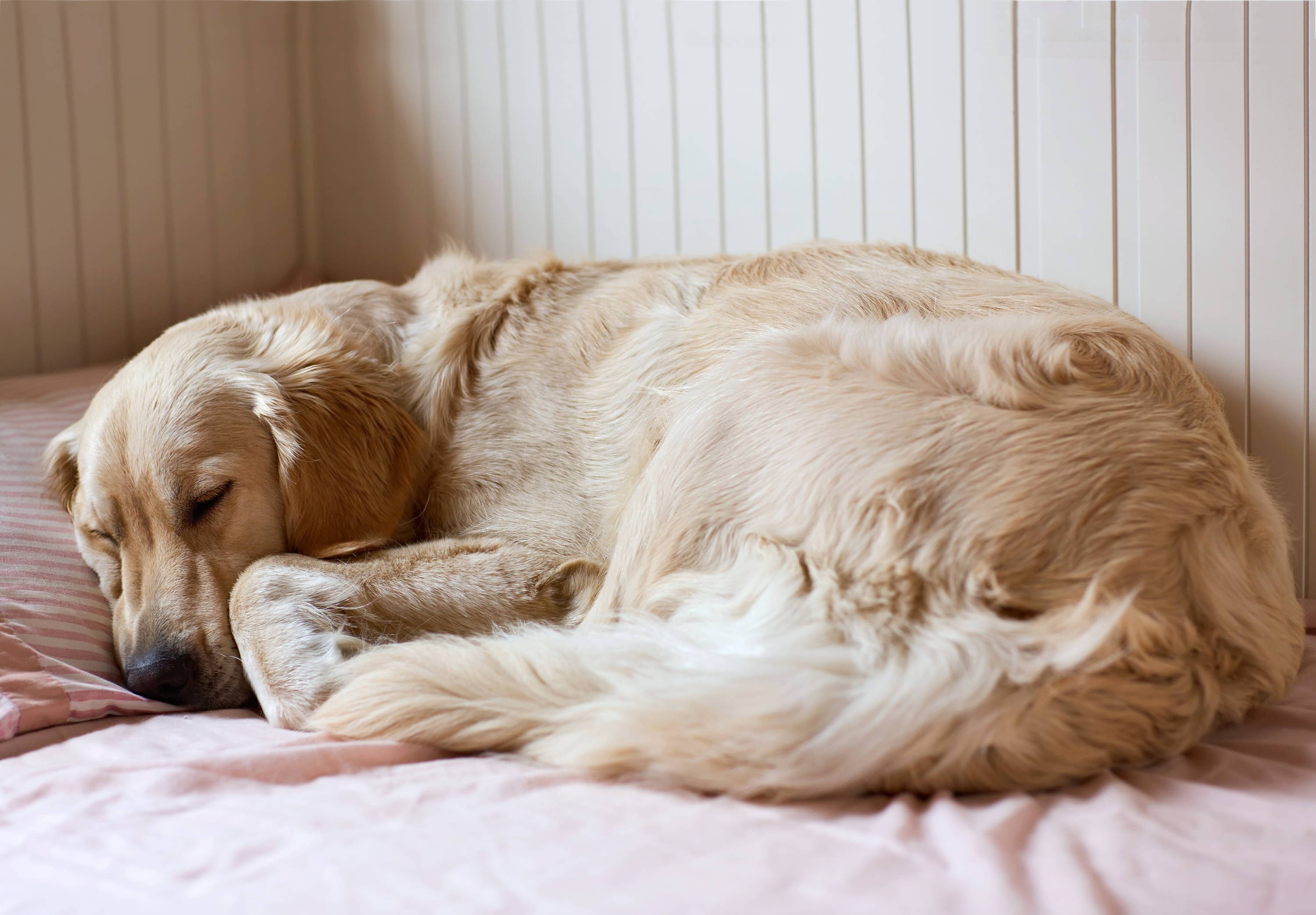 Sleep
If there's one thing you can trust a dog's advice about, it's sleep!
Prepare: Getting a solid eight hours of quality sleep the night before the big party means you won't nod off before the ball drops, which we all know is the best part of New Year's Eve.
Recover: While dogs can sleep anywhere, anytime, resist the urge to just pass out on the couch as soon as you get home! Do your best to go through your usual bedtime routine: shower, wash your face, get into your jammies, brush your teeth, or whatever else you do before hitting the hay. Also, try not to stray too far from your normal sleep schedule. Sleeping for hours beyond your usual wake-up time will throw your internal clock out of whack and drag your recovery out across multiple days. You're better off getting up close to your normal time, taking it easy during the day, and then going to bed on time (or early!).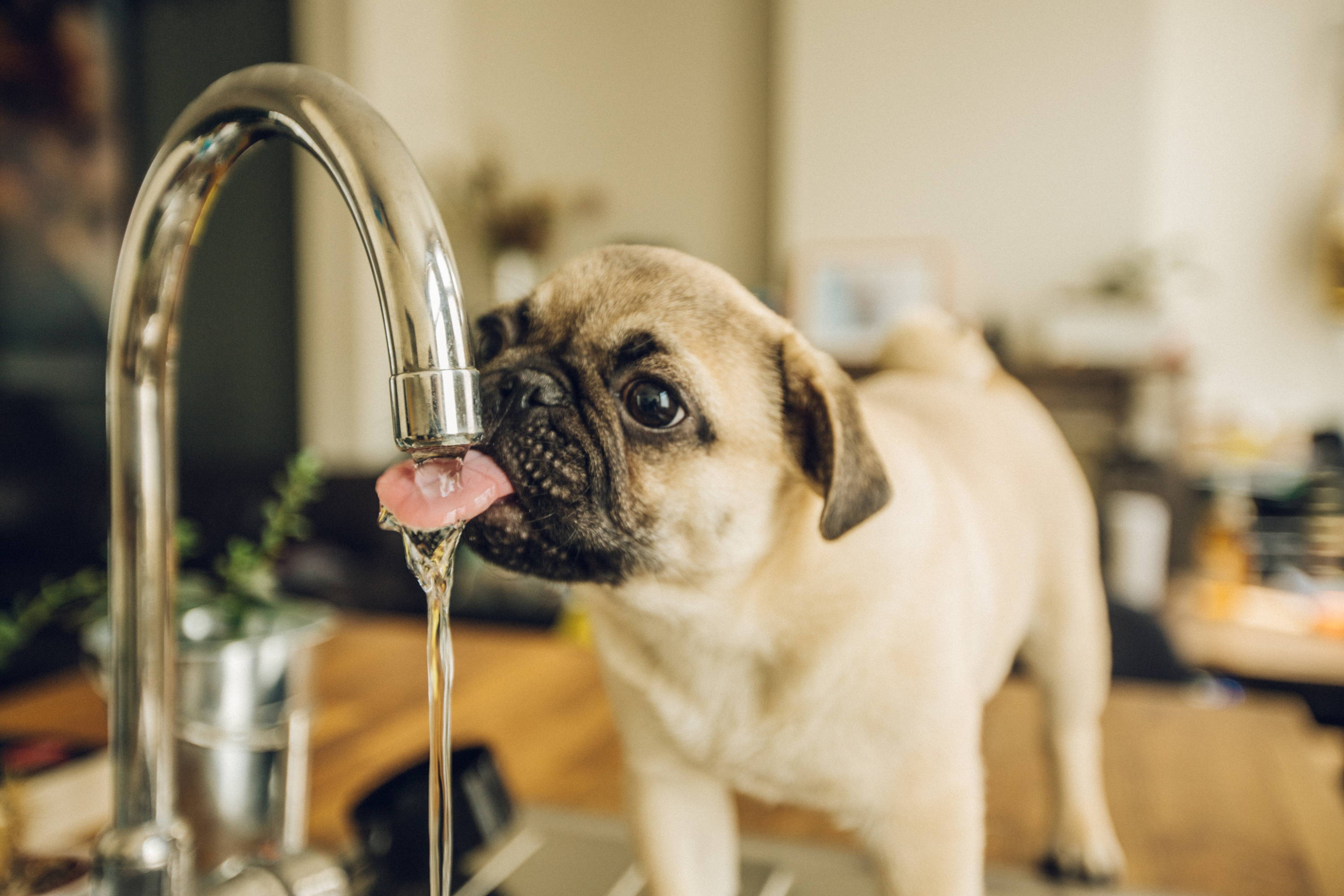 Hydration
Being the health-conscious human that you are, you probably already drink lots of water… right? I mean, water is pretty great!
Prepare: Hydration is one of the most important elements to surviving a big night out, and it's never too early to start lapping up the good stuff. Drink plenty of filtered water all day leading up to the party. Then, as you eat, drink, and dance your way through the night, be sure to take regular water breaks. A great way to ensure you don't get too tipsy AND avoid a Great Dane-sized hangover is to have a glass of water in between cocktails.
Recover: Remember that bedtime routine we talked about in the sleep section? Add one more item to your to-do list before going to sleep: Drink water! Plain water is good, but the real top dog is water with electrolytes and other nutrients. Nuun Immunity electrolyte tablets can be dissolved in water for a powerful punch of electrolytes as well as immunity-boosting, inflammation-fighting vitamins and minerals, making it the ultimate recovery drink after a big night. I've heard it tastes even better than puddle water, but I'm not sure that's possible.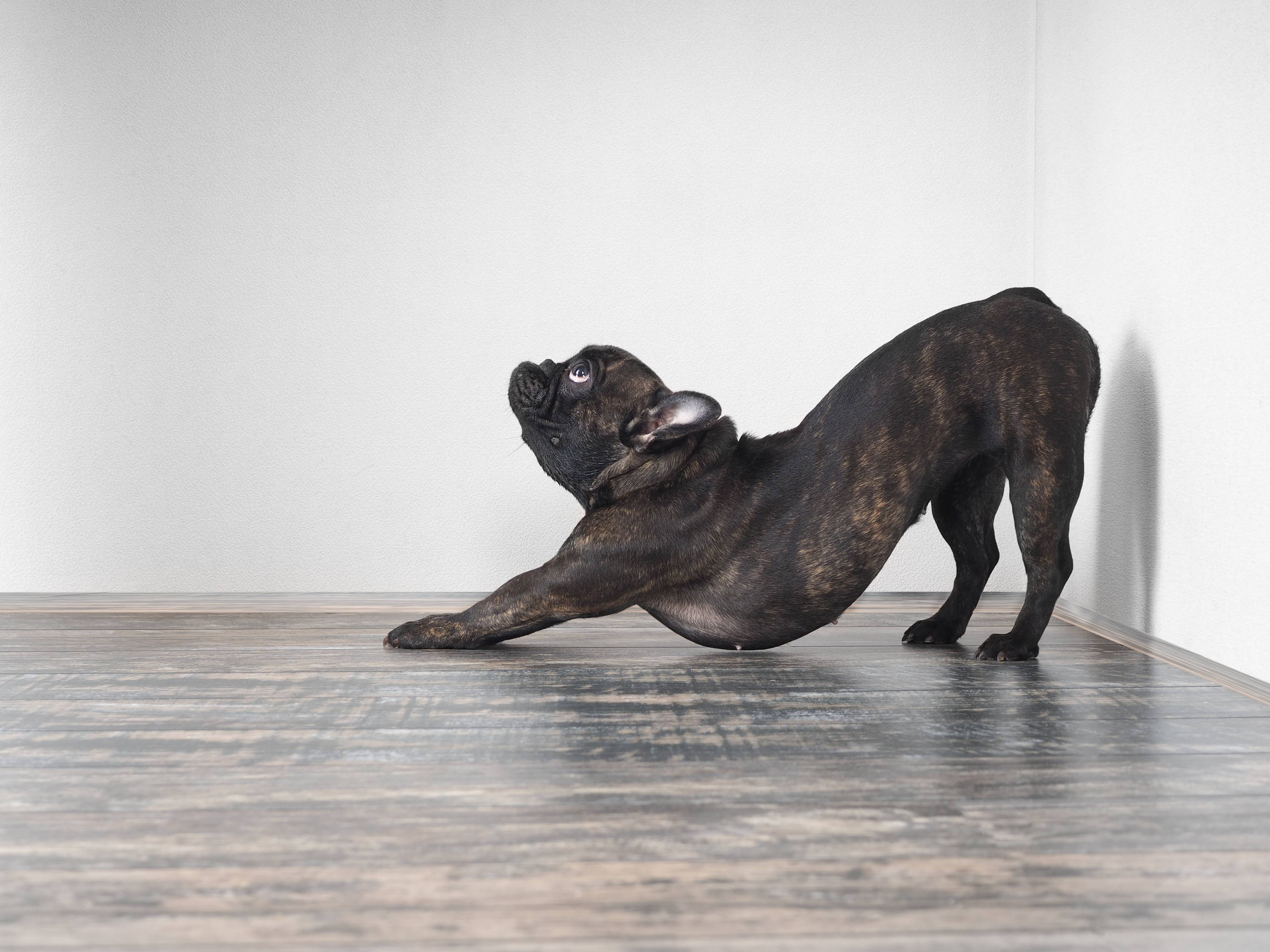 Movement
Even "lazy" dogs appreciate a brisk walk and a good stretch.
Prepare: Do a little light exercise in the morning or early afternoon to get your body warmed up without leaving you too tuckered out. My favorite light exercise is a walk in the park, but you could go for a jog or enjoy the quiet vibes at your gym one last time before it's full of people working on their New Year's resolutions. After your light workout, make time for a solid stretching session. If you plan on dancing or even just being on your feet all night, preparing your muscles with a good stretch beforehand will help you be less sore the next day. Plus, stretching feels awesome!
Recover: As soon as you walk through your door—but after you pet your four-legged friend—slip out of those dress shoes and into a pair of recovery shoes. Wearing recovery shoes as you go about your nightly routine will provide immediate support and relief for your tired, aching feet, legs, and lower back. OOFOS recovery sandals and slides were designed to target the muscles that get overworked during a long night on your feet.
If you wake up a little sore after your big night, why not treat yourself to more stretching? Some gentle yoga is a great way to relieve muscle soreness. If you notice any knots or extra-tight muscles, work them out with some self-myofascial release techniques with a tool like the Trigger Point Grid X Foam Roller or the MojiHeat Large Massage Ball.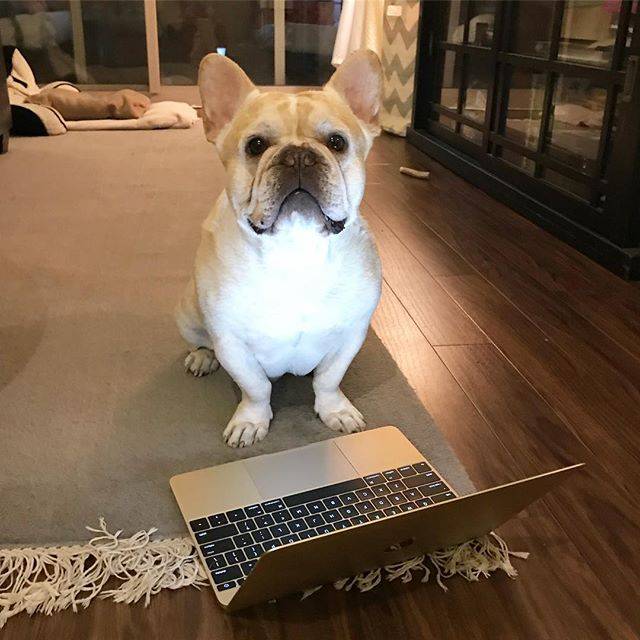 Guest Author: Sir Winston Napoleon
Winston, aka Winnie, is the official Holabird Sports mascot and he pretty much runs the place... as much as one can run a business without opposable thumbs, anyway. He loves going for walks in the great outdoors, all-natural treats, and motivating people to live their best lives. In addition to supervising Holabird Sports employees, Winston conducts a rigorous inspection of all new shoes to ensure they meet his exacting standards.
Want to see more of Winston? Follow him on Instagram: @winstonnapoleon.