The adidas Powerlift 3.1
Whether you're an olympic lifter or in need of some comfortable and reliable lifting shoes at the right price for your squats... the adidas Powerlift 3.1 is the right shoe for you.
Why this shoe over others? 
 It has a lightweight, synthetic leather upper material made for support (and aesthetic) and an extra-wide fit for comfort and stability during heavy lifts. The Powerlift 3.1's high-density heel wedge will make lifters feel grounded.
The advantage is... 
Elevating the heels decreases range of motion at the hip and improves range of motion at the knee, helping to recruit more quadriceps muscle fibers.
Meaning... you can lift easier. But you should know how to do a proper squat before elevating.
Hit a new PR
Heavier loads can be lifted with your heels elevated in squats because of improved range of motion and improved neural drive. You can do this also by putting a plate under your heels in some no support shoes, but with the adidas Powerlift 3.1, you have all you need in one.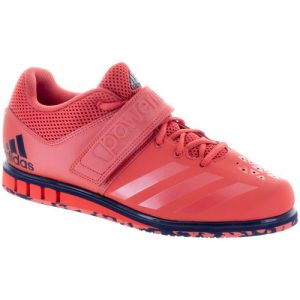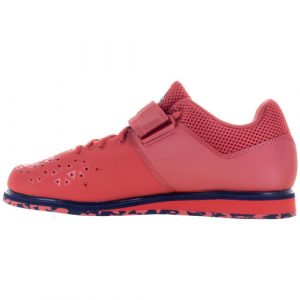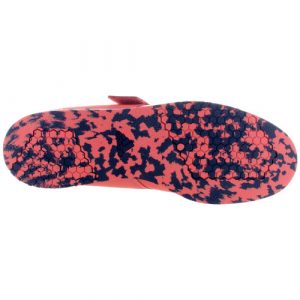 $69.95 - $79.95 (MSRP: $90)
perfect for gifts!
The adidas Powerlift 3.1 comes in a variety of colors. From this scarlet and noble ink pair to white to beige to navy.
The outsole is non-marking, patterned and allows for excellent traction. And its midfoot strap offers a secure fit as you increase your load.

Shop the adidas Powerlift 3.1 Now!

holabird customer feedback?
"Great well made shoe. Flat bottom, stiff sole, elevated wedge heel, and velcro strap to ensure snug fit. All these together make a great, supportive lifting shoe! That said, the only drawback would be that they're not good for much else. If you plan on running, jumping... Anything more than a walk on flat ground really, you'll need to bring another pair. But if lifting is your, these are a perfect 10 in my book."

Sqwoosh from Cincinnati, OH