Many of my non-runner friends and family often ask me, "Why do you run?" Well, besides the desire to improve my physical fitness, I have to admit to another selfish reason for running. I run to feel free. The further and faster I run, I begin to feel the the day's stress fall away. I can escape into my thoughts, my music, or into the sounds of my city with every step I take.
---
What if a shoe could simulate that same feeling of ultimate freedom for your feet?
Saucony
has done just that with a brand new creation called the 
Freedom ISO
.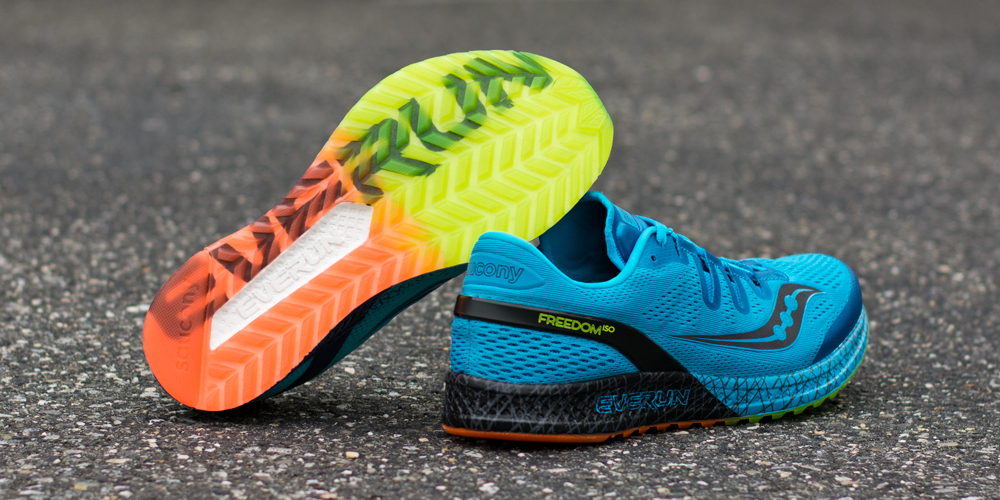 An old favorite called the
Saucony Freedom Trainer
was one of the most advanced running shoe creations of it's time back in 1983. Fast forward to now with the Saucony Freedom as a modernized approach for runners that demand the most out of their equipment.
It only makes sense to demand the same level of performance from your gear that you put into your training. The integrated full-length
EVERUN® Cushioning
provides an impressive, long-lasting resilience that keeps runners energized even at the end of a long run.
---
Another benefit of the full-length EVERUN® midsole comes from its adaptability for runners. When compared to an EVA midsole, the EVERUN® midsole allows for a more positive and comprehensive effect on a runner's foot strike.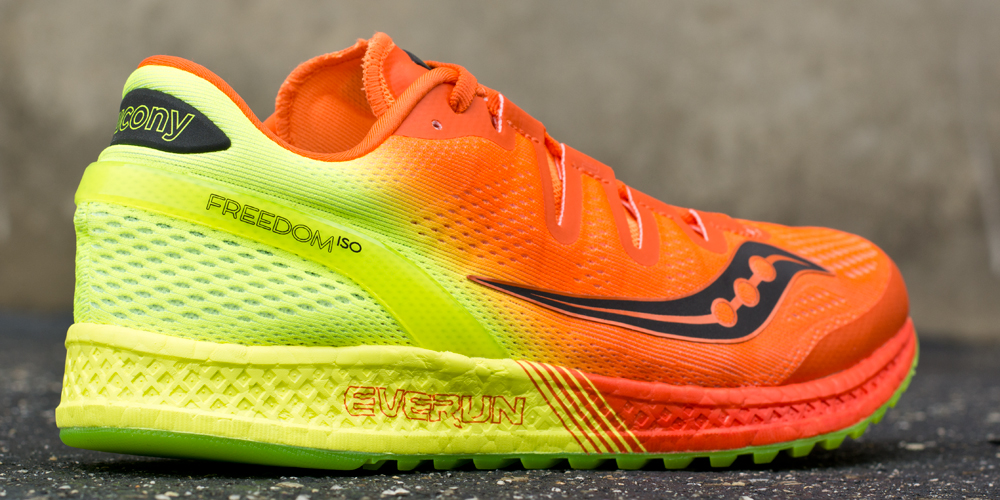 Aside from the immediate experience of comfort and responsiveness, the aesthetics certainly add to the excitement surrounding this new model from Saucony. A sleek and soft, engineered mesh upper fits securely around the foot without ever being distracting or restricting. The bold and bright colors marry well with the energized feel and advanced technology of this shoe.
So, if the feeling of freedom I so enjoy can be amplified with a running shoe I say, "I'm ready!"
Are you?
The Saucony Freedom ISO is set to release early in 2017. In the meantime, check out more innovative running shoes brought to us by
Saucony
.