The adidas Stan Smith class tennis shoe is one of the most iconic low-top shoes to ever hit the market. First created in the early 1970s, they are still wildly popular. Chances are you've seen them, even if you haven't realized it. There is a cleanness, a sleekness, in their simplicity; a trait that resonates with people from all walks of life and has kept them on the bestseller list for decades.

Stanley Roger "Stan" Smith was a No. 1 American tennis player, and with Bob Lutz, made up one of the most amazing doubles teams of all time. Smith won the 1971 US Open and 1972 Wimbledon Grand Slams. He also won four Grand Prix Championship Series titles. He ended 1972 as the No. 1 singles player in the world and was inducted into the International Tennis Hall of Fame in 1987. He currently runs the Smith Stearns Tennis Academy in Hilton Head, South Carolina with Billy Stearns.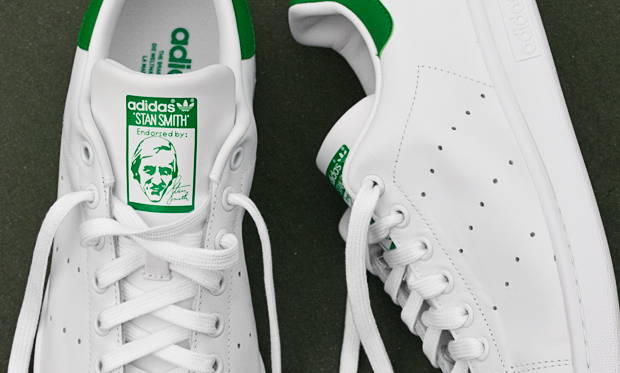 Today, the adidas Stan Smith shoe is more popular, and better known, than Stan Smith himself. It's usually made of white leather and boasts a simple design. Rather than the signature three stripes, it has three rows of perforations. It often has a sketch picture of Stan Smith on the tongue.

The style of shoe is called a Haillet, after French tennis player Robert Haillet. It was the first adidas tennis shoe made out of a leather upper and a rubber sole. First made in 1964, it marked a change for both adidas and for tennis shoes. When Haillet retired adidas approached American player Stan Smith, and they renamed the shoe the "adidas Stan Smith." Interestingly, from 1973 to 1978, adidas included Stan Smith's sketch portrait on the tongue with the word "Haillet" above it.

The Stan Smith shoe by adidas has made history. Sneaker Report named the Stan Smith adidas contract 13th of the 50 most influential sneaker sponsorship deals. Guinness World Records included it for pairs sold: In 1988, the Adidas Stan Smith had sold approximately 22 million pairs. By 1994, that number increased to 23.7 million. In 2000, adidas released the "adidas Stan Smith II," an updated version of the original Stan Smith shoe. Then in 2008 they released the "adidas Stan Smith 80s" under their adidas Originals line.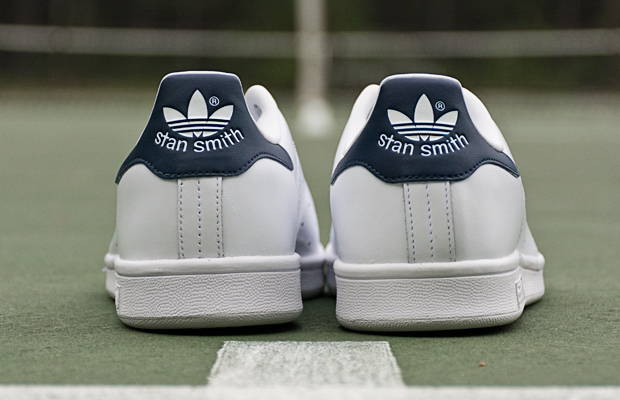 Since 1971, the adidas Stan Smith sneaker has sold over 30 million pairs worldwide. It is now available in eight versions and is one of the best-selling tennis shoes of all time. It is listed by many sneaker websites and publications, including Complex Sneakers, as one of the greatest tennis sneakers of all time. Yet, even with all of this hype, adidas decided to take the Stan Smith shoe out of production in 2012.

Luckily, that didn't last long: adidas recently re-launched the Stan Smith with the ability to customize your own pair.
This blog was originally posted in September of 2014. Sadly, we do not currently carry Stan Smith tennis shoes at Holabird Sports.