In 2006, Trent Kitsch spent hours in a cold, clammy ocean suit during a fishing expedition. He knew there had to be a better way to protect his package from chafing, so he put his mind to figuring that out.
He imagined a catcher's mitt hammock design, as a former baseball player himself, and flip-turned it upside down.
When the fishing trip had ended and he could also end his underwear misery, he set out to design his first revolutionary pair.
"With the hammock idea still percolating, he worked with a seamstress and designer — and himself as the fit model — to create a paneled fabric hammock that separated his balls from his legs. Fourteen prototypes later, the BallPark Pouch™ and
SAXX Underwear
were ready for action," says SAXX.
The novel hammock idea is the big deal here!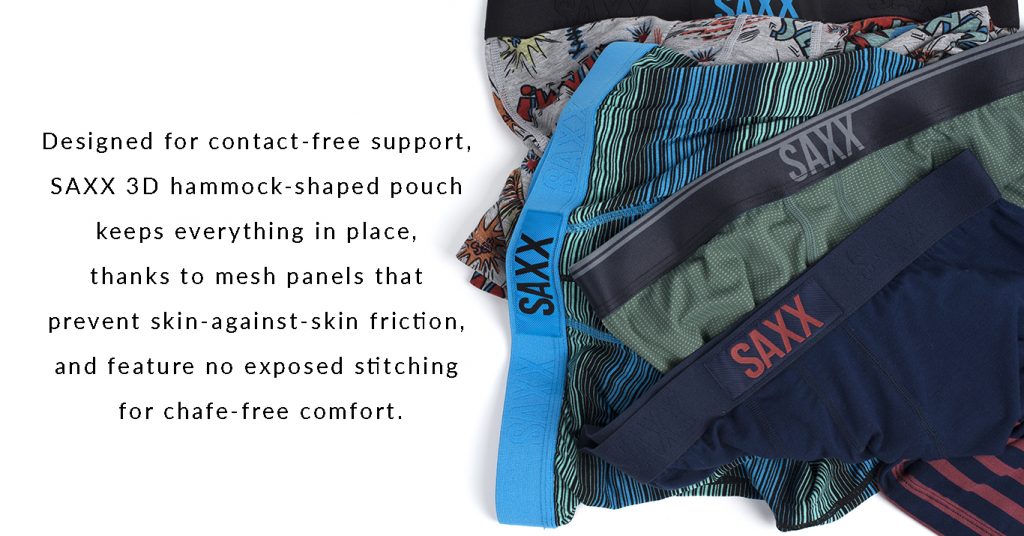 While other underwear companies place the raised-thread seam against the body,
SAXX
reversed conventional thinking and placed the flatter, softer side of the seam inward, for chafe-free comfort.
Taking a 360-degree view of the body, SAXX considers fit, feel and function, and uses nine panels of fabric to create 3D shaping around glutes, thighs, quads, and hamstrings.
Just look at the model below. Body-hugging. And cute *wink*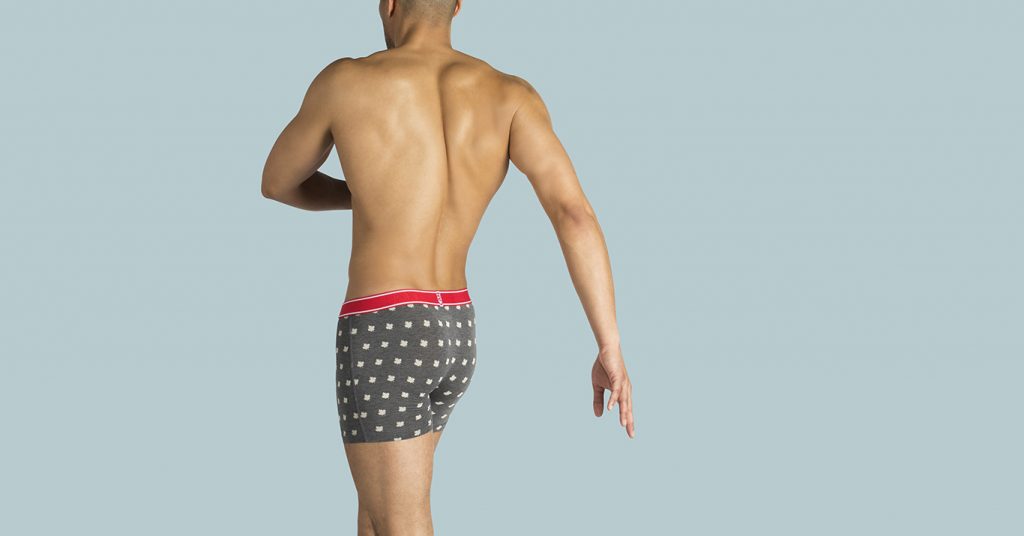 "I bought these for my boyfriend- they are the only brand that he likes. They are comfortable for everyday wear and to play sports in."
--Cakes from Denver, Real Holabird Sports Customer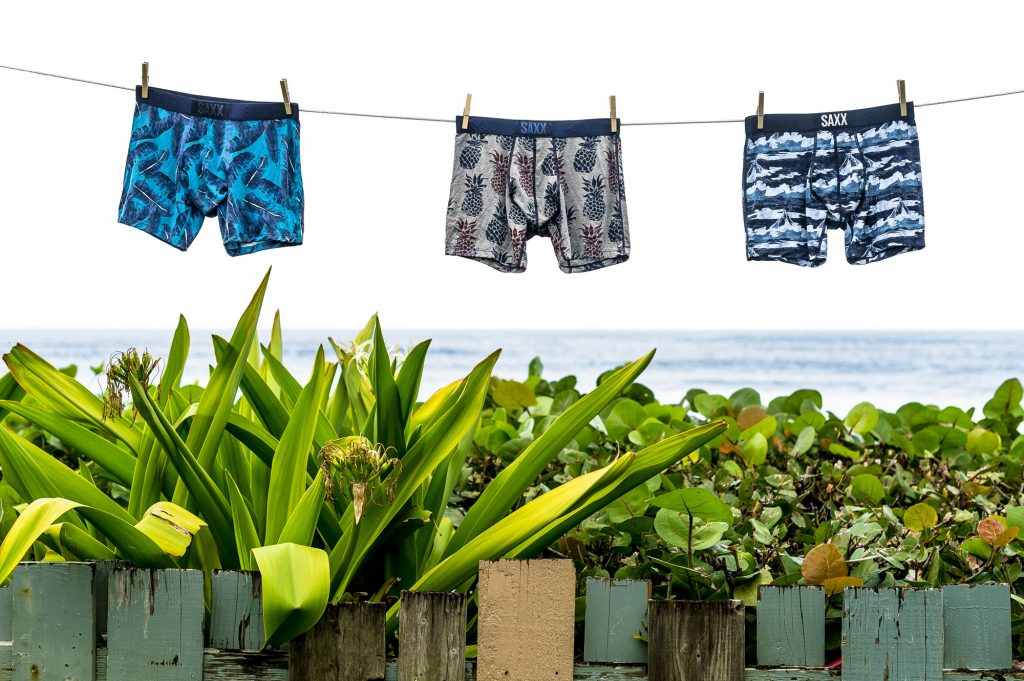 SAXX Underwear
even has an anti-roll waistband: a soft-yet-supportive woven waistband that holds its form no matter how you move... on the couch or during a workout.
For gym sessions, rest assured knowing that SAXX Underwear has both sweat-wicking fibers AND breathable micro-mesh.
SWEAT-WICKING
FIBERS
BREATHABLE
MICRO-MESH
4-WAY
 STRETCH
ANTI-CHAFE
DETAILING