Week 3 of the Holabird Sports 6-Week Workout Series is called "AFC," a term Jason Williams, owner and founder of Charm City PT coined himself. AFC stands for agility, flexibility and core, so you'll be doing a bit of cardio, a bit of pilates and a bit of abs, but every move will be a little combo of two or
all
of them.
If you're looking to get right into the workout, scroll to the bottom of the blog.
Or keep reading below for more information about Jason Williams, Charm City PT and the different exercises used in this type of workout.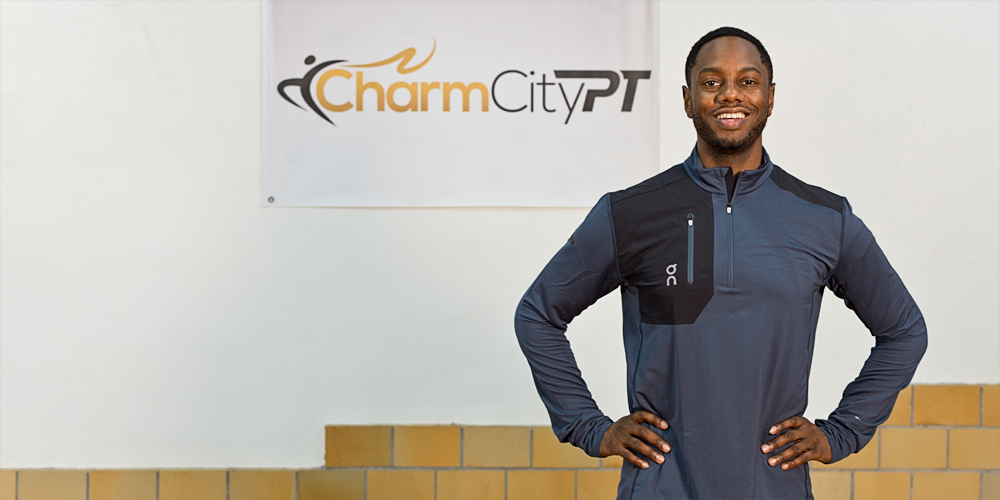 Jason Williams has been in the health and fitness industry since 2002.  As a former collegiate track athlete, he saw the importance of working hard with proper alignment. He has taught a multitude of classes: boot camp style, spin, Pilates and Barre, bringing his personal training knowledge of the human body with him to each. Jason recently became a meditation teacher and is now a Wellbeing Coach, as well as an author having written two children's health and fitness books, 
"The Adventures of Frankie Fitness" 
and 
"The Adventures of Frankie Fitness, Introducing Ginger," 
and the instructing he does during his AFC workout with Holabird Sports is only a glimpse of his awesomeness.
The workout goes as follows:
Warm-Up


Lunge Stretch Twist


Spidermans


Scorpions


Bridges(Double and Single Leg)


Series of 5 Pilates(Scissor Kicks, Single Leg Stretch, Double Leg Stretch, Leg Lifts, Bicycles)


Mobility Series (Seated)


Table Top Bridges


Table Top Reach


Table Top Rotation


Table Top Rotation Flying Squirrel


Workout (30 seconds or 20 reps)


Jog


Reverse Lunges


Side Lunges


Transerve Lunges


Ice Skaters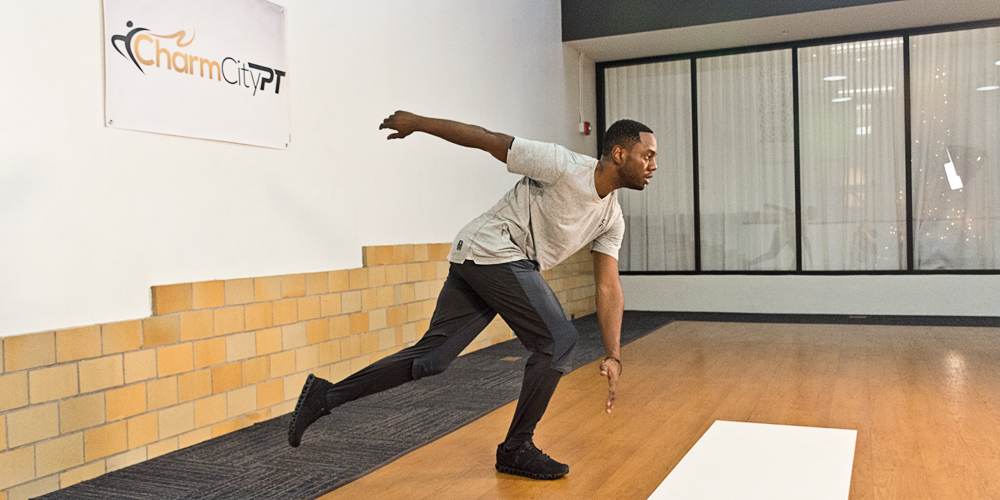 Core


Planks


Push-up Planks


Push-up Thread the Needle


Snake and Twist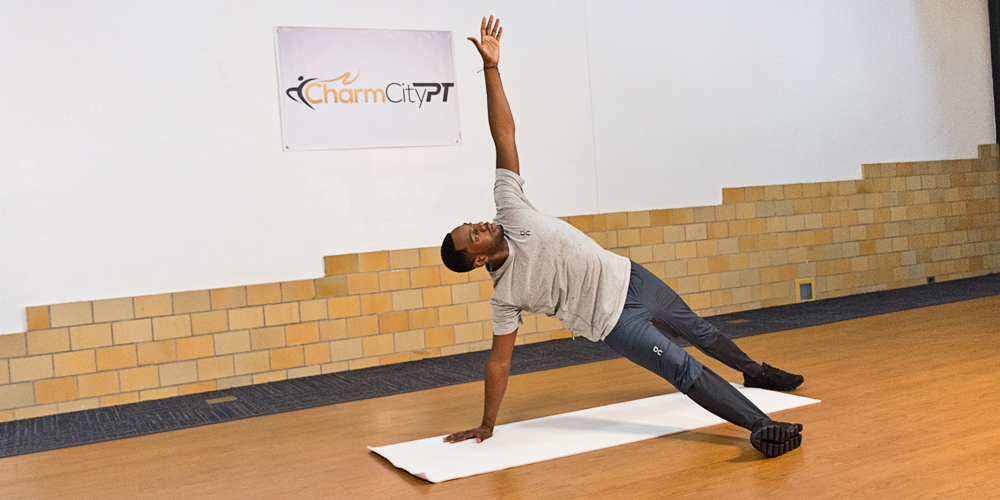 Extra


Bunny Hops


Bunny Hops to Lunge


Cool Down Stretch: 5 minutes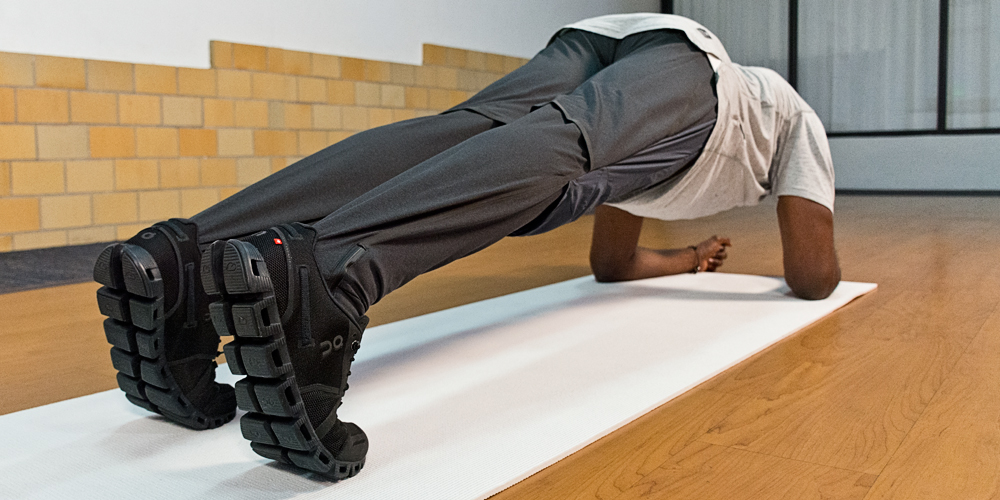 For this workout, Jason is wearing clothing and shoes from
On
. His
entire outfit
from his feet to his shoulders.
"It's lightweight fabric, great fitting and really easy to move in," says Jason.
The
On Comfort-T for men
, for example, exudes casual cool while also being extremely performance-ready. Whoever wears this shirt will enjoy the super soft feel and lightweight flexibility of the moisture-control fabric blend. A hidden pocket offers a sleek way to bring small essentials along for your trip to the store, to the gym, or out for a run.
His pants, the
On Running Pants
, are engineered with technical elements that also provide impeccable comfort and style. The blend of rip stop and stretch fabric with breathable, weatherproofing features ensure protection during wet and windy weather without overheating or being restrictive. Pockets and zippers make for stylish and highly functional elements during your activities on or off the track or road. The pants also feature UV-protection and water-repellent features for wet weather conditions.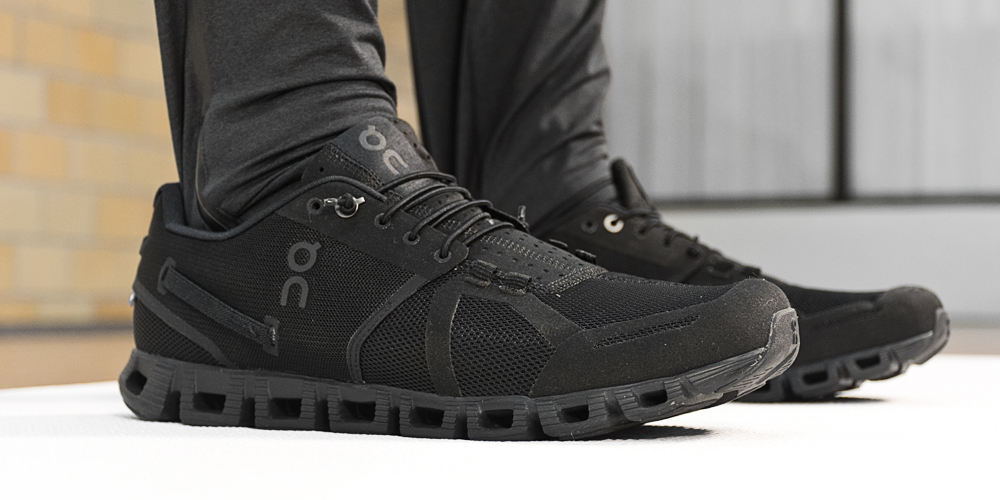 And those shoes? The
On Clouds
are built with the innovation of Swiss engineering. ON Cloud running shoes are incredibly flexible and cushioned. These slip-ONSs (haha get it?) come with a set of laces in case you want to tie them up. The springy, very recognizable and unique outsole balances every step and activates postural muscles. An exceptionally smooth upper covers the feet in comfort and a soft feel. According to ON, these shoes are "designed for feet that want to move all day long" and provide "superior cushioning with maximum lightness and flexibility."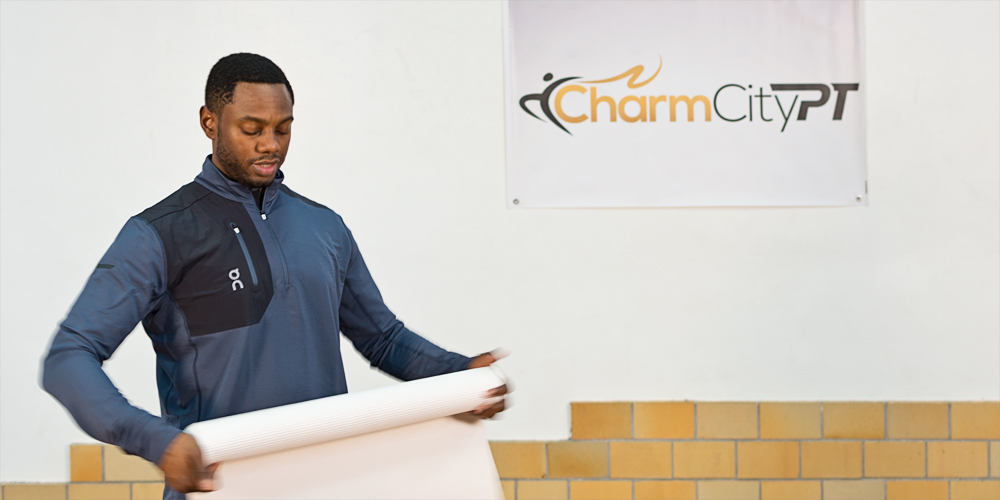 Lastly, Jason's jacket, well, pull-over.
The
On Clima-Shirt for men
is the perfect layering piece for running in chilly weather or for wearing casually during your errands. This super soft top features excellent breathability from micro-ventilation-patterning, keeping moisture under control during activity. Laser-cut ventilation at the back provides further airflow and the adjustable V-neck design allow you to personalize this top according to the climate. It also features anti-bacterial treatment to maintain freshness.
Look good, feel good, right?
Hope you enjoy the Charm City PT workout and continue to learn, exercise and smile. Happy 2017!
[youtube id="o6ayNnWjrHg" width="620" height="360"]