Week 5 of the Holabird Sports 6-Week Workout Series is boxing conditioning, led by Jasmina Price, co-owner of Sweet Science Boxing in Fells Point, Baltimore. This boxing conditioning class introduces you to the basics of boxing and boxing combinations, with some added core, arm and cardio exercises.
If you're looking to get right into the workout, scroll to the bottom of the blog.
Or keep reading below for more information about Jasmina and Sweet Science Boxing.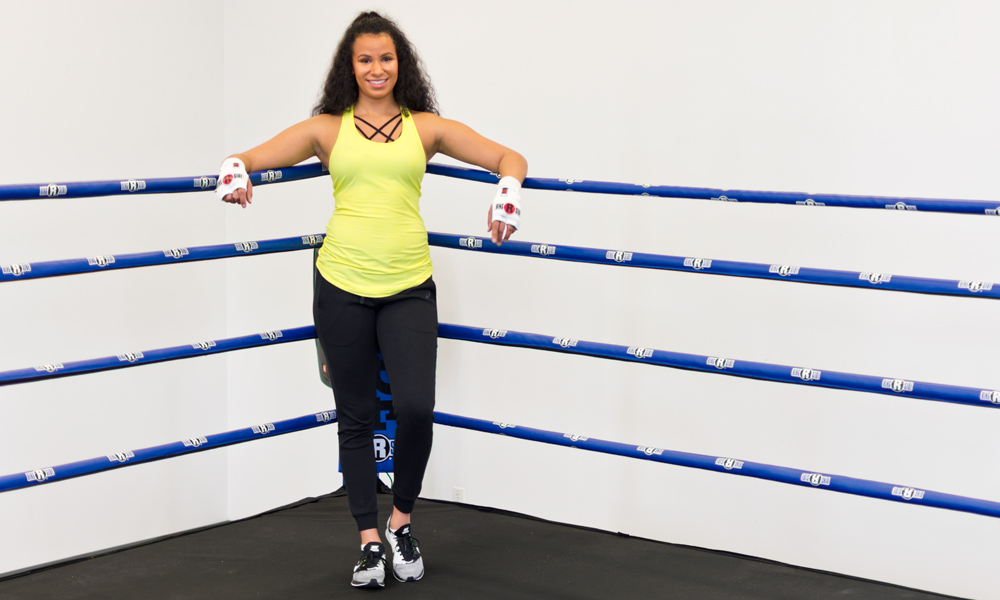 Having opened only six months ago, Sweet Science Boxing is but an infant in the Fells Point of Baltimore fitness studio scene, but their boxing experience is definitely not short-lived.
Coach Dave, Jasmina's father aka "Workhorse," started boxing 30+ years ago in the military. Once he got out, he started training with Roy Jones Sr and turned pro. Over the course of his career, he's fought for 2 World Titles, appeared on televisions shows, and prepared several heavy weights for World Title wins. He's been training fighters for about 15 years now, most of whom are still training with him now at the new Sweet Science.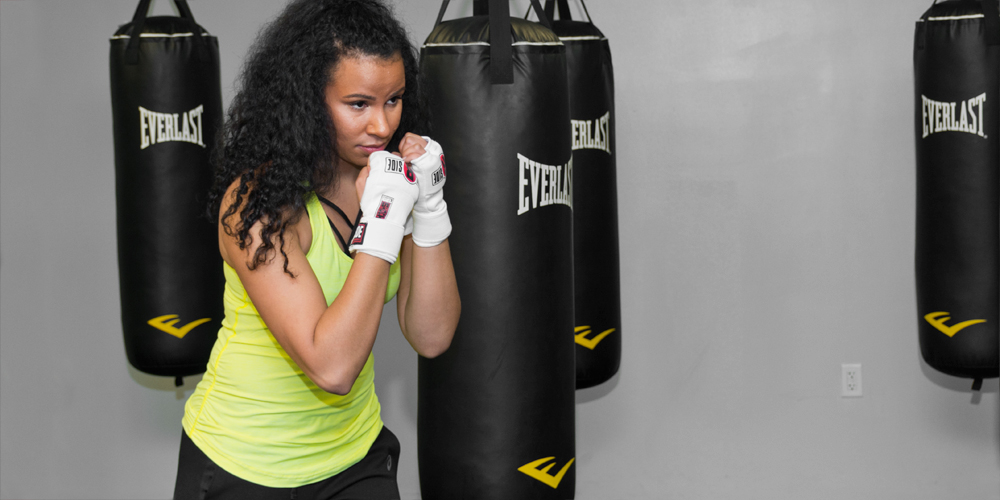 Jasmina had been wanting to open a gym with her dad, "Coach Dave," for many years. She couldn't even fathom it happening so soon. Even though she herself was never interested in getting in the ring, she was always fascinated by everything her father did. The fast jump roping, the 6 pack, the discipline. It was all very cool to her. Starting Sweet Science Boxing was a combination of her love of the boxing lifestyle, results and father, but it wasn't her original plan, having graduated from UMBC with intentions of going to Law School.
"As I was applying for law school, I just realized that I wouldn't feel right spending so much money, effort and time doing something I didn't really see myself doing forever. The gym was totally not something that my parents initially wanted so it was definitely me selling the dream to them. One day after a dinner with my mom, I told her let's get serious about this gym, we ain't getting any younger. She reluctantly agreed probably thinking I wasn't that serious. The next day I called a realtor and started looking for our first location!"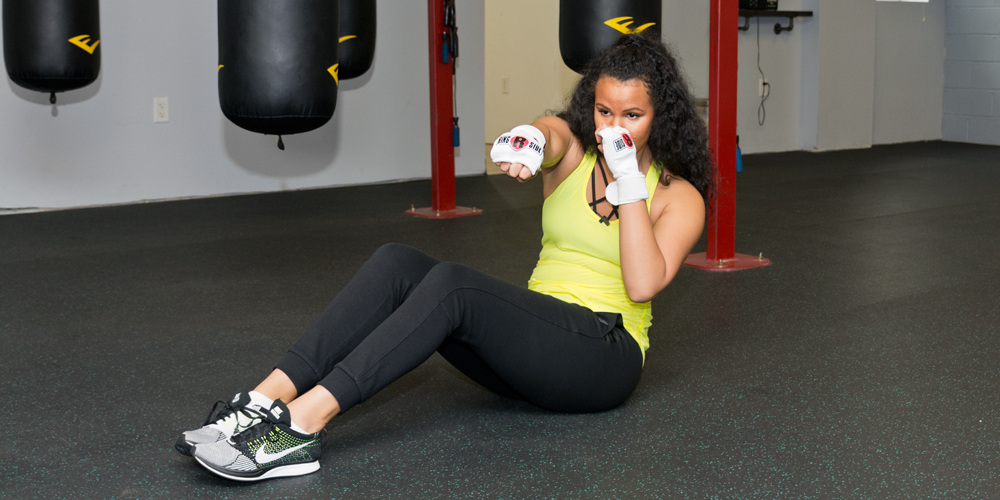 But what about the name? Where'd "sweet science" come from?
"My mom came up with the name Sweet Science! We had thought of many many names and all were either too common or a little corny. Boxing is an art, there's a method to the madness. An old school term for boxing is Sweet Science! We went with it. My mom is also a science teacher so it's fitting."
Jasmina holds group fitness instructor and sports nutrition certifications and is also a USA Boxing Certified Coach and official (judge). She has also completed her 200hr yoga teacher training certification.
"Boxing has been a lifestyle for my family forever. I can't picture my dad doing anything else, and it's trickled down to the rest of us. There are a ton of boutique style gyms popping up, but I've noticed there weren't any boxing gyms that had an inviting environment and still kept the integrity of proper boxing technique. We want to teach everyone the sweet science of boxing, and no one is doing that. Not to mention boxing is an incredible workout and a great way to do cardio without getting bored."
Drop into a class at Sweet Science Boxing today! And don't forget to enjoy this week's workout from Jasmina!
Her boxing conditioning class introduces you to punches one through five with some added cardio and ab work.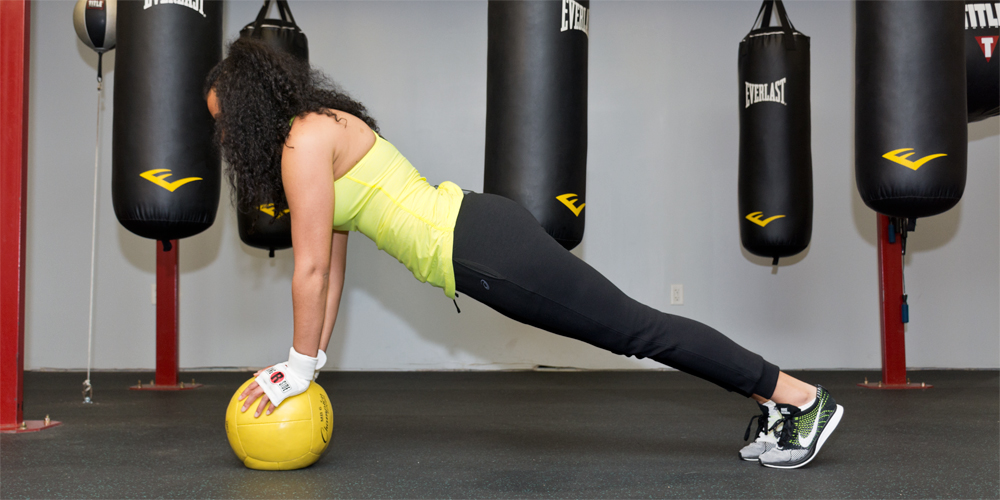 [youtube id="6lL02LIMzNw" width="620" height="360"]