With constant changes happening on Earth, it's important to be cognizant of our presence in all facets of life, not just daily living, but also when it comes to our fitness and health gear, too.
In order to help you positively affect yourself and the Earth, we've compiled a list of must-haves for your 2017 journey to self-love and health. These are look-good, feel good, taste good type items that are as stylish as they are environmentally friendly.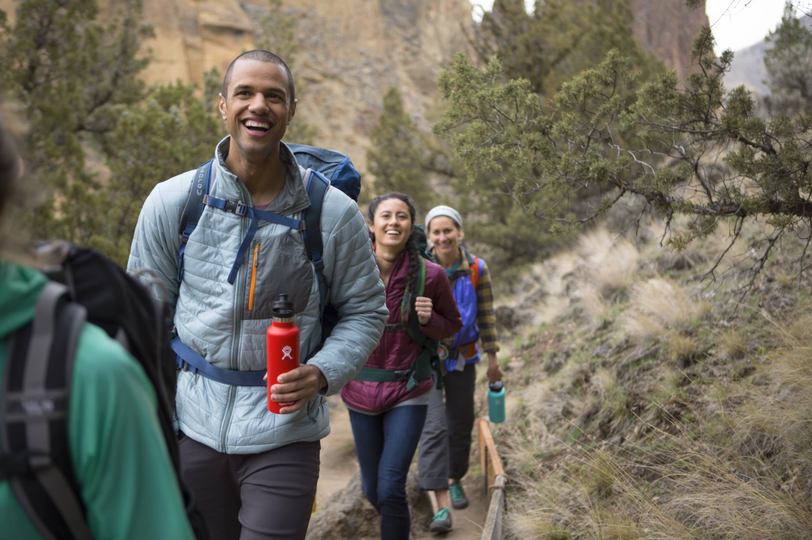 With the
Hydro Flask's
handy double wall, vacuum insulated technology, your drinks stay cold for up to 24 hours and hot up to 6 hours. They come in hydration, growler, coffee, pint, tumbler and food flask types. Hydro Flasks save us from overusing plastic: plastic water bottles that is. This stainless steel drinking companion also does more than rid the world of plastic, it helps create parks.
Hydro Flask's
"Parks for All"
program gives grants to three non-profit organizations: Pacific Crest Trail Association ($25,000 donation for Trail Skills College program), Oregon State Parks Foundation ($30,000 Ticket2Ride program for low-moderate income family learning experiences) and the Appalachian Trail Conservancy ($30,000 donation for the expansion of the Monson Visitor Center). For Hydro Flask, parks represent a place to recreate, relax, or be inspired. From urban park excursions with family to national park adventures in the backcountry, parks of all sizes help make us healthier, happier, and more fulfilled.
Parks for All is Hydro Flask's way of sharing the love they have for green spaces, and ensuring those special places get the attention and protection they deserve. With their giving program, Parks for All, they're focusing their efforts on one overarching goal: supporting the development and maintenance of public green spaces everywhere to enable people to live healthier, happier, and more fulfilled lives. This extends to parks of all kinds and sizes, in the U.S. and beyond.
[xroadz-shop-button href="/catalogsearch/result/?q=hydro_flask" title="FIND YOUR VERY OWN HYDROFLASK"]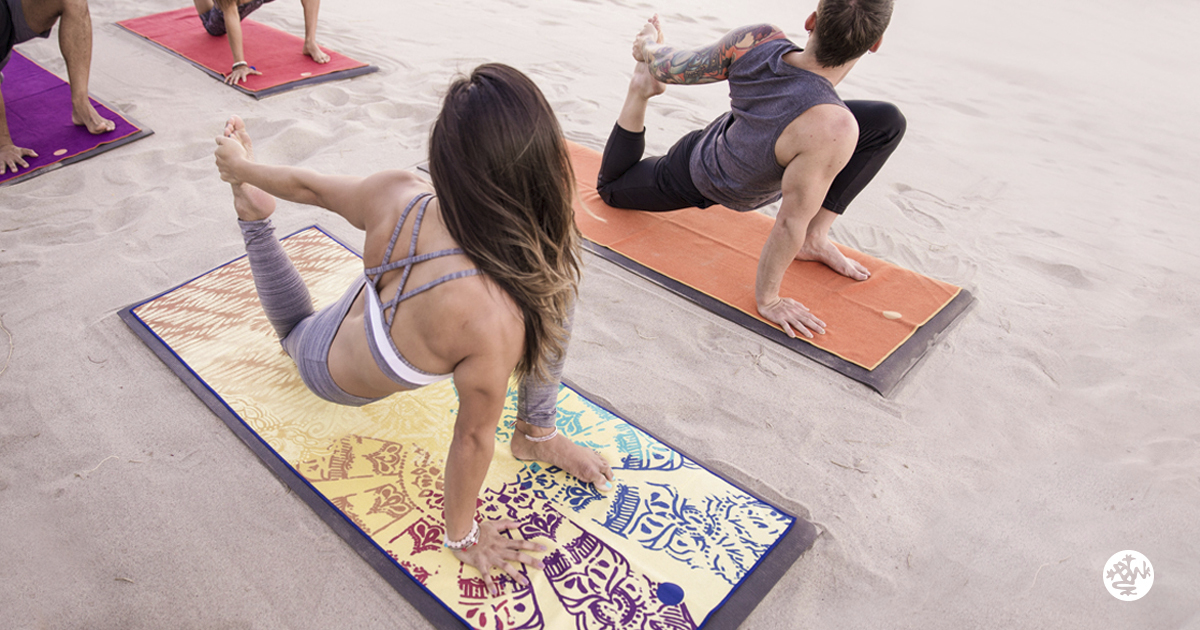 Yogitoes mat towels are made with patented Skidless Technology that uses 100% silicone nubs. These nubs ensure you don't slip during your classes, no matter how much you move or sweat, by placing the yogitoes on the top of your yoga mat, dot-side down.
Each yogitoes towel is made from no fewer than eight discarded plastic bottles, keeping them from entering landfills or polluting the ocean. The recycled bottles are woven into 50% poly yarn that requires 66% less energy to produce. The rich, vibrant colors are created free of AZO, lead and heavy metal dyes to protect workers, customers and our environment.
[xroadz-shop-button href="/manduka-yogitoes-skidless-towel.html" title="GET THOSE YOGITOES"]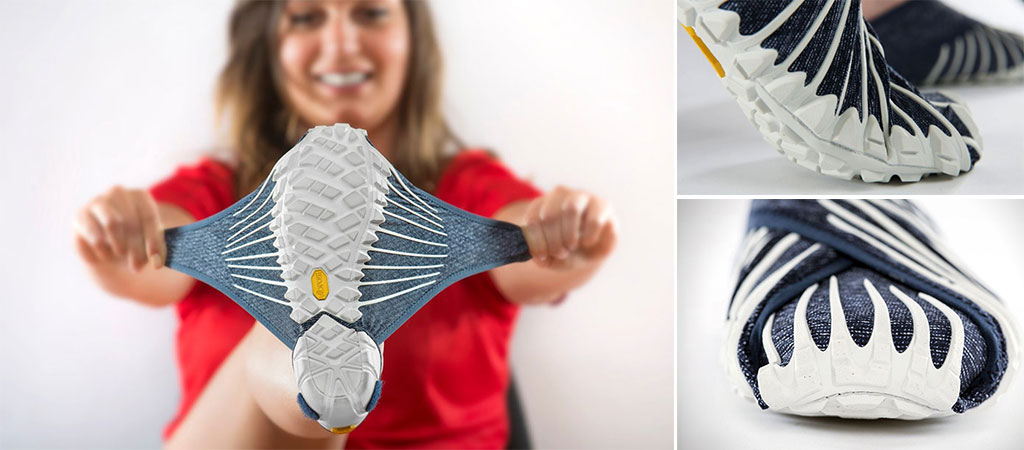 Vibram's ECO STEP technology uses a minimum of 30% recycled rubber for their rubber outsoles. This high-quality compound formulation embodies Vibram's dedication to environmental conservation while maintaining excellent grip, edging and durability.
Vibram FiveFingers SmartWools are made from renewable New Zealand merino wool and a rubber sole made with 50 percent scrap material.
According to Vibram, the brand's shoes make "feet healthier by allowing them to move more naturally and freely." Vibram FiveFinger's are great for hiking, weight training, general fitness activities, kayaking, sailing and yoga. Vibram carries nine different shoe-types for men and women, and also has kid's shoe selections.
[xroadz-shop-button href="/catalogsearch/result/?q=vibrams" title="STEP INTO VIBRAMS"]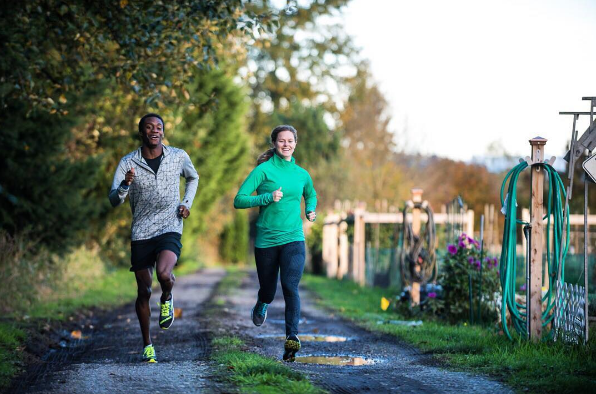 Leading performance running company Brooks Sports, Inc. uses the world's first biodegradable midsole, BioMoGo, in their shoe lines. Brooks designed BioMoGo to biodegrade 50 times faster than conventional athletic shoe midsoles, making it one of the most significant sustainable technologies to hit the running footwear market.
BioMoGo midsoles include a non-toxic, natural additive that when encountering the "triple convergence" of high microbial load, low oxygen, and adequate moisture found in active, enclosed landfills, break down in roughly 20 years. These three environmental conditions cannot be found in places where shoes are worn or stored. Once shoes have been thrown away and buried deep in an active, enclosed landfill, BioMoGo begins to break down into its component nutrients and releases carbon that plants and animals can use for growth.
While traditional Ethylene Vinyl Acetate™ (EVA) midsoles found in most shoes can last up to 1,000 years in an enclosed landfill, extensive tests have proven that BioMoGo can biodegrade in roughly 20 years when placed in the same environment. By using BioMoGo in its shoes, Brooks will save nearly 30 million pounds of landfill waste over a 20-year period.
"Environmental stewardship is an important business pillar for Brooks, and we're committed to creating products that help preserve and, whenever possible, enhance the environment," said Jim Weber, president and CEO of Brooks. "Sharing BioMoGo presents a chance for greater environmental impact beyond Brooks and supports the spirit with which it was created."
[xroadz-shop-button href="/catalogsearch/result/?cat=1839&q=brooks" title="BUY BROOKS SHOES"]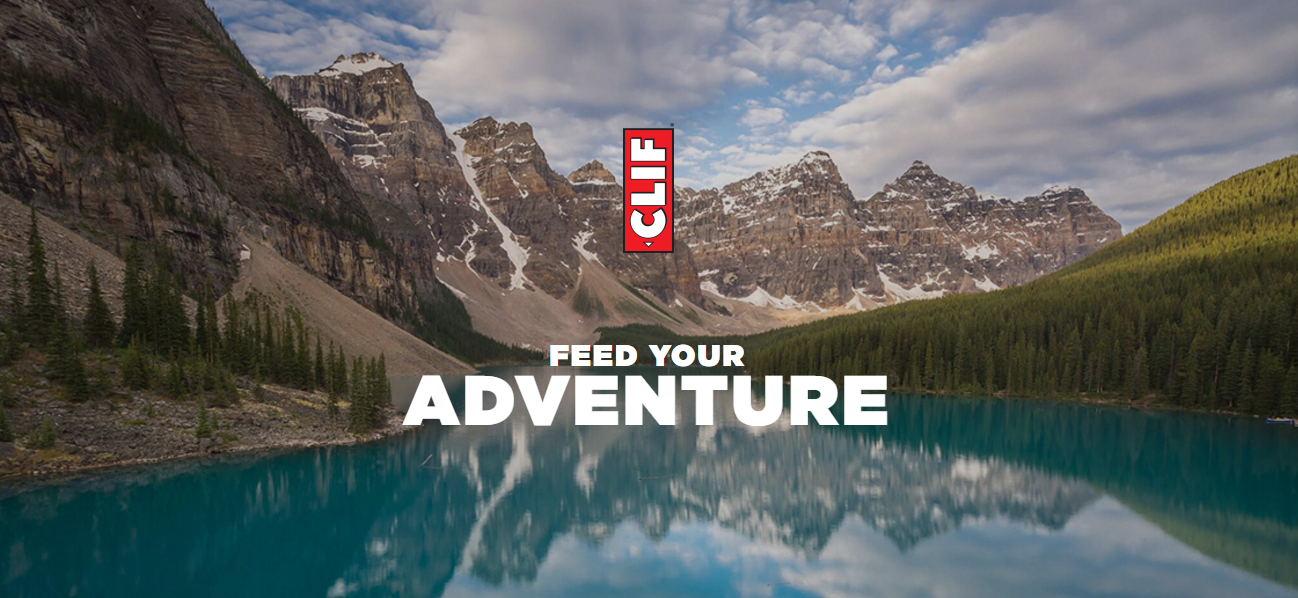 Clif Bar and Company is working to reduce their environmental footprint in everything they do, from the field to the final product. Their goals include: making food with sustainable, organic ingredients and baked with clean, renewable energy; creating less packaging and using environmentally friendly packaging; delivering by transportation that doesn't pollute and is more planet-friendly; contributing less to landfills; and partnering with businesses with the same mission in mind.
They've already made significant strides on their 
sustainability journey
since 2001, and are still working. Clif Bar and Company likes to think in simpler terms: 
Let's create a business that thinks like a tree.
Trees run on 
100 percent renewable energy, recycle all waste, and sustain and improve
 the places they grow. 
Think like a tree
 is more than a metaphor—it's a model for thinking sustainably. Nature has a lot to teach us.
Since 2001, they've become USDA certified, reduced their plastic use by 90,000 pounds, planted 5,000 trees each year, launched SEED MATTERS, a $500,000 commitment to protecting and developing organic seeds, and much, much more.
[xroadz-shop-button href="/catalogsearch/result/?hb_manufacturer=398&q=clif" title="HUNGRY? CLIF TIME"]