On January 5th, Wilson's East Coast National Account Manager, Sarah Maynard, came in to discuss the newest and coolest
Wilson
products. She had the Wilson Pro Staff RF97 (autographed and designed by Roger Federer,) the
Wilson Blade Serena Williams 104
,
Wilson Amplifeel high tops
, and multiple racquets infused with
"Countervail technology"
among a few other things.
When she said "Countervail technology" and held up the
Wilson Blade SW104
, you could almost hear the brain-spoken "ooos" and "ahhhs" from Holabird's tennis enthusiast-filled staff.
"Countervail? What does that even mean?" we asked collectively (again, in a brain language only audible to staff).
Sarah started... "This technology maximizes a player's energy."
Cue tennis geeking.
"I'll give you an analogy. There's a construction worker outside, working a long shift with a jackhammer. He's exhausted by the end of the day, grabs a cold one and remembers his day, fighting fatigue the entire time. Now, a different picture. The Tour de France, the winning biker, and those brutal cobblestone streets, facing that same fatigue as the man working the jackhammer, allll of those vibrations working against him. But this time, this person is prepared. Infused into his bicycle is: Countervail technology. He's able to cut down on the vibrations caused by that brutal terrain and go on to win."
Dutch champion Dylan Groenewegen rode the Bianchi Oltre XR4, with Countervail vibration-canceling technology.
Countervail® can be tailored to balance stiffness, strength and damping performance that outperform constructions using traditional approaches, so it was the perfect choice for Wilson's
Blade
and
Burn
 families
A study by the University of Minnesota School of Kinesiology found that players using Countervail had:
40% more control over shots when nearing exhaustion
30% less racquet vibration
10% less fatigue, meaning players were able to hit 10% more shots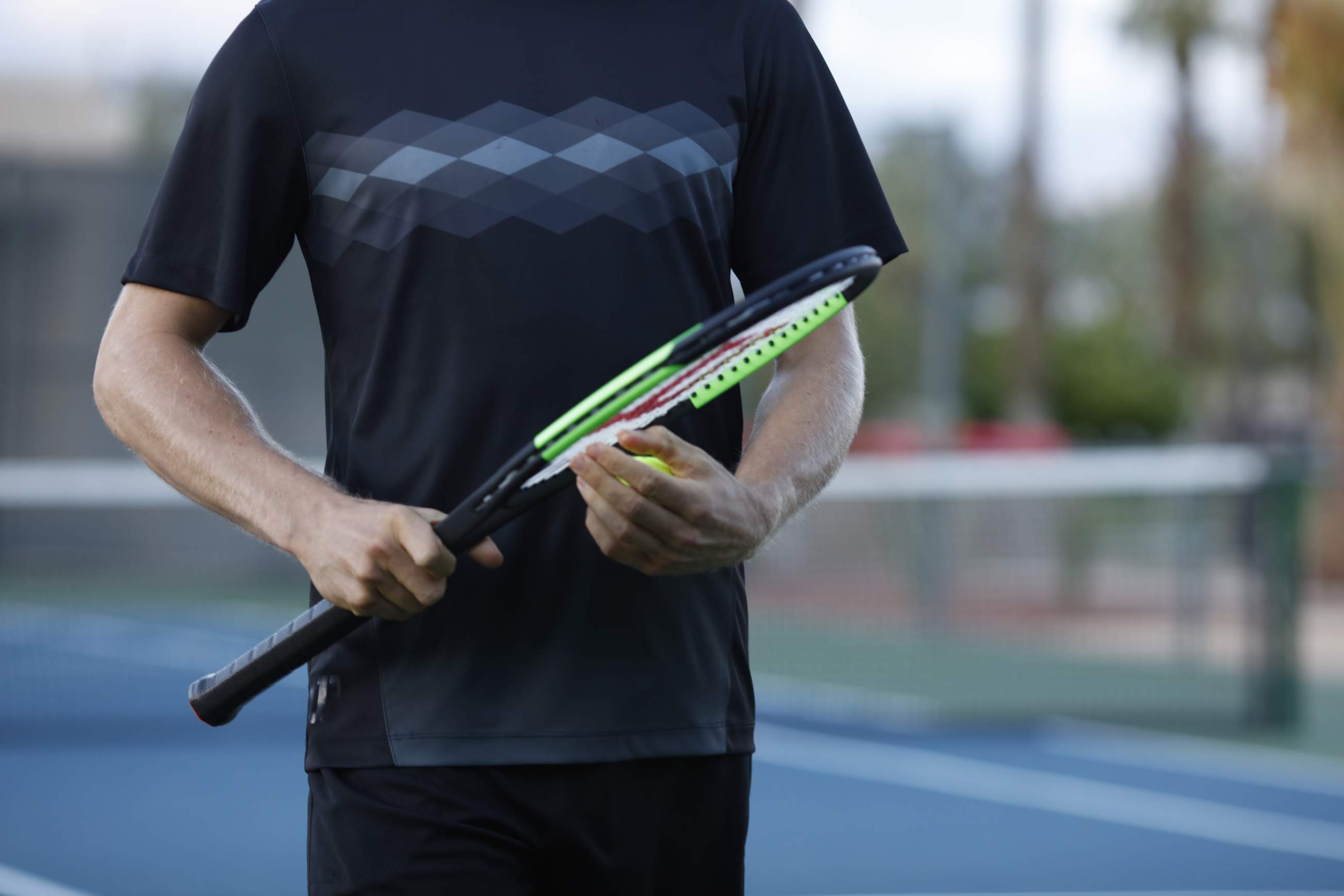 The Countervail in select racquets in Wilson's
Blade
and
Burn
 lines is located between impact point and hand. The one-of-a-kind carbon fiber layer is placed within the racquet's frame to dramatically minimize vibration caused by a shot's impact. Which means... that on contact, Countervail disperses the ball's energy within the frame instead of directing it to the player's body! You expend less energy during every swing without compromising the feel of the racquet.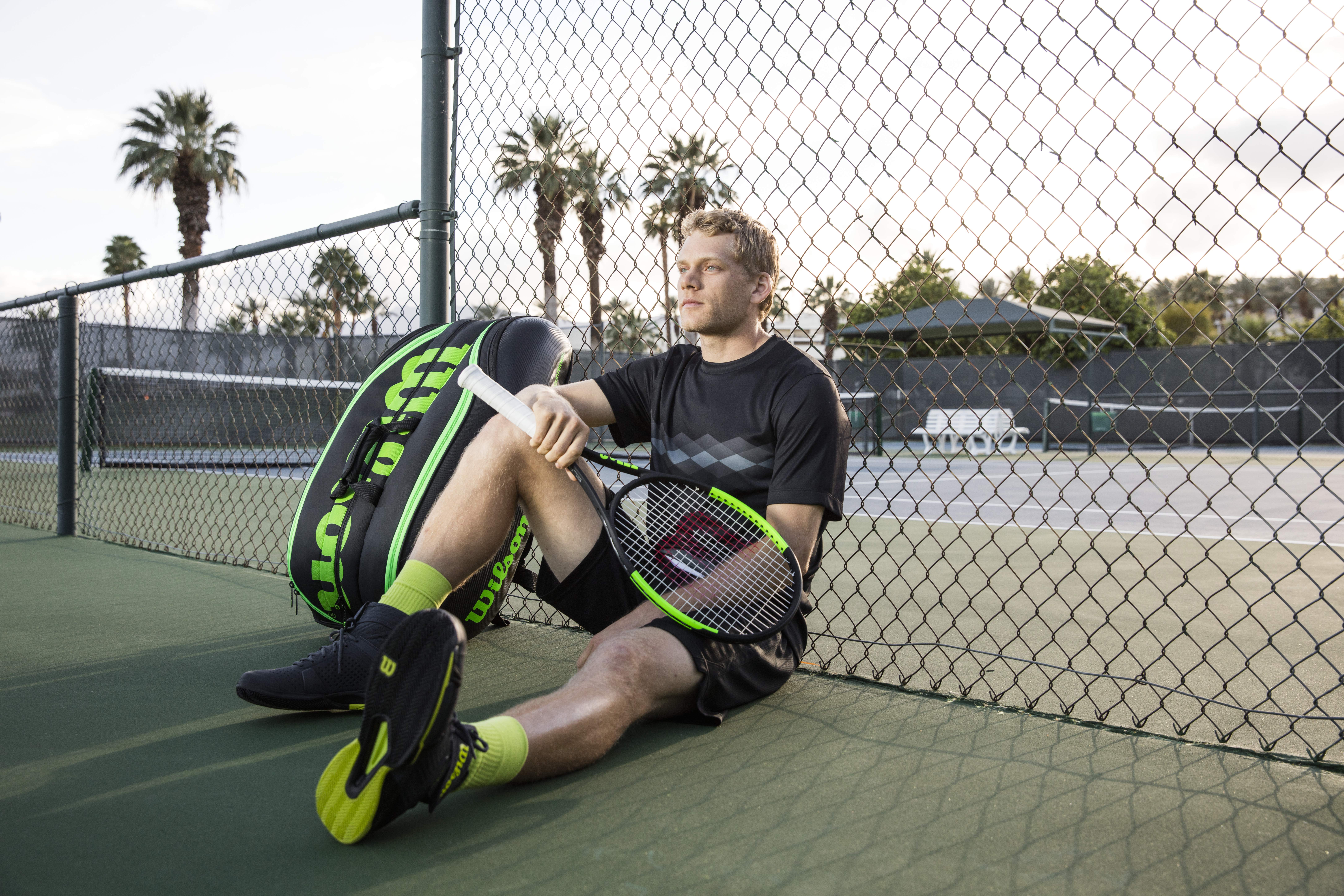 The Department of Defense and the aerospace industry also use Countervail as it increases energy efficiency during movement in extreme conditions. So, basically, Countervail technology helps us fly into space and defend our country. Wilson wanted in.
Milos Raonic switched to Wilson's Countervail racquets and says he's "never felt stronger in the biggest moments of matches since [he] started using Countervail- it's helped [him] save energy without compromising feel."
His average speed of his 5th set first serves during Wimbledon victories against David Goffin and Roger Federer using Countervail? 131 miles per hour.
The amount of 5 set wins in 2016 (already matching his career total) using this new tech? 4.
Amount of arm sleeves he needs now? 0.
Milos is currently ranked number six, eight spots better since the transition.
Shop the entire
Wilson Countervail
raquet line.
Have any more questions? Reach out! Or comment below.