In week 1 of the Holabird Sports' 6-Week Workout Series, in-house fitness and product guru, Cathy, instructs us through a Tabata workout!
If you've never heard of Tabata before, you're not alone. Tabata is a type of high intensity interval training, HIIT, that involves 20 seconds on (moving your body!) and 10 seconds rest for a total of 8 rounds- 4 minutes.
In week 1 of the series, Cathy does 16 rounds of Tabata for a total of 8 minutes. The first round consists of mountain climbers and sit-ups, and the next round: lunges and burpees.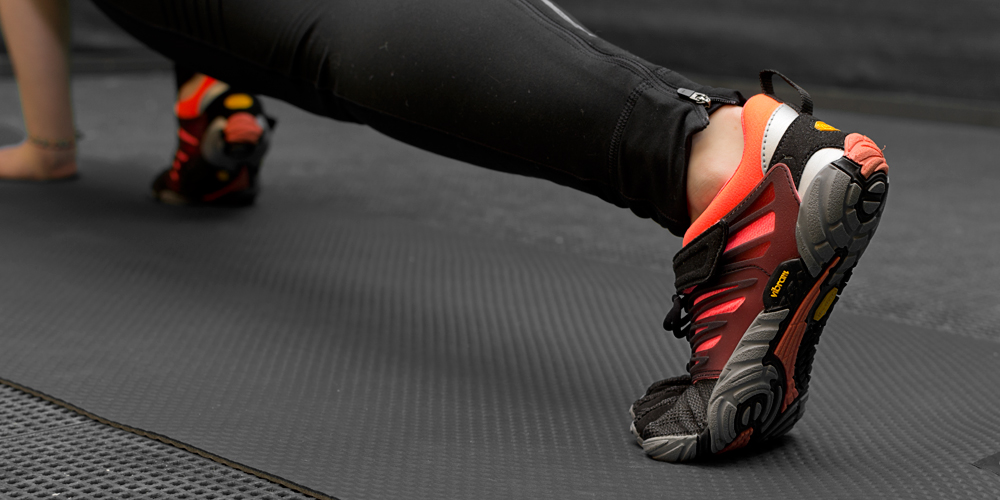 For this type of exercise, Cathy is sporting the
Vibram V-Trains
made for cross training. The five-fingered shoe gives her enough grip on her mountain climbers to attack a large quantity of them in her 20 second sets.
The strategically placed lugs and touch points on the outsole and durable lugs on the inside portion of the outside help provide traction while rope climbing. So for Cathy, a cross fit enthusiast and level 1 trainer, these make perfect sense. The traction is awesome for the mountain climber and burpee type movements, and the lightweight, yet structured TPU molding and the hook and loop closure around the midfoot provides support and stability during lateral movements. Padding at the back of the shoe offers a comfortable feel.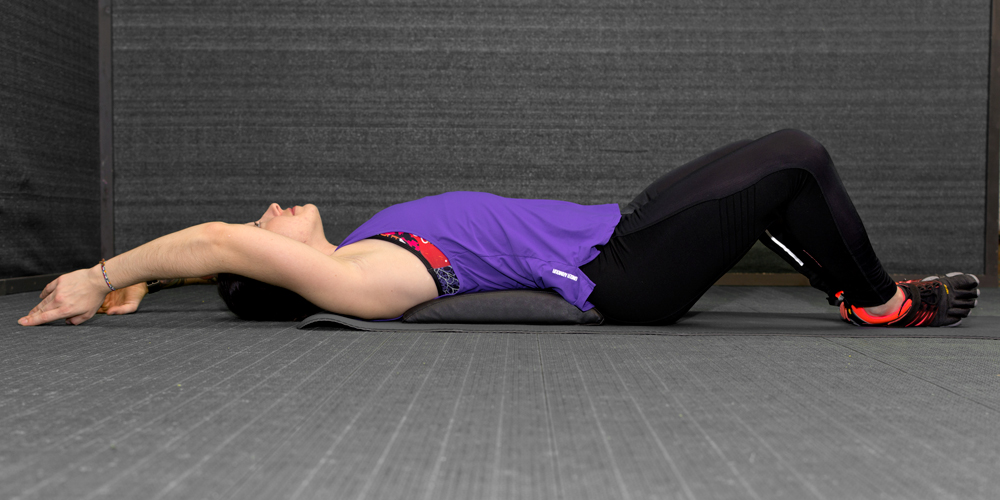 For the sit-ups (these are butterfly ups) remember to extend all the way back, to ensure full range of motion and intensity of the core workout. And if you like Cathy's shirt and bra (cute, right?) We have those in-store and online. The whole outfit is in its own
category
on our website, so you can find everything Cathy is sporting there.  Look at that pony tail fly!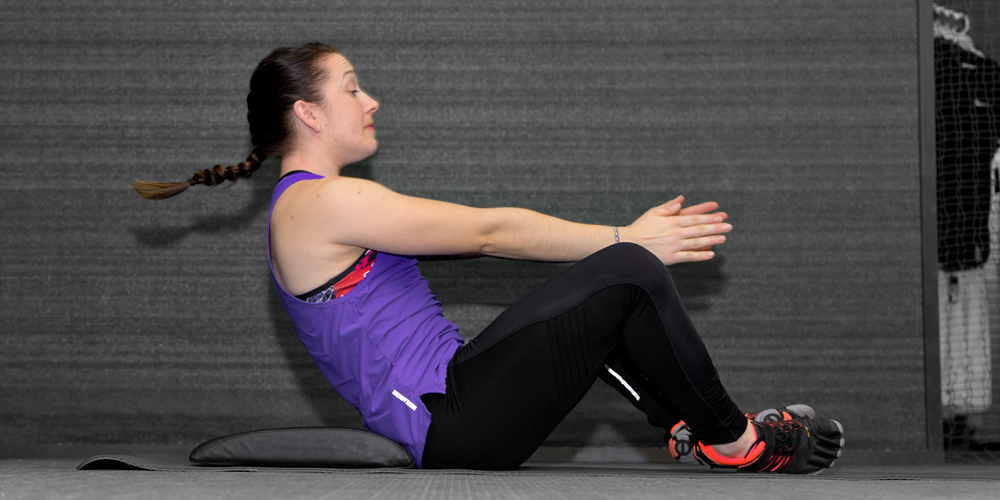 In between your mountain climber and sit up sets, remember to stay hydrated. As with all high intensity workouts, this one may fatigue you quickly. The
Hydro Flask
Cathy is holding below has incredible technology for preserving the temperature of your beverage, whether that be an electrolyte beverage or water. 24 hours cold!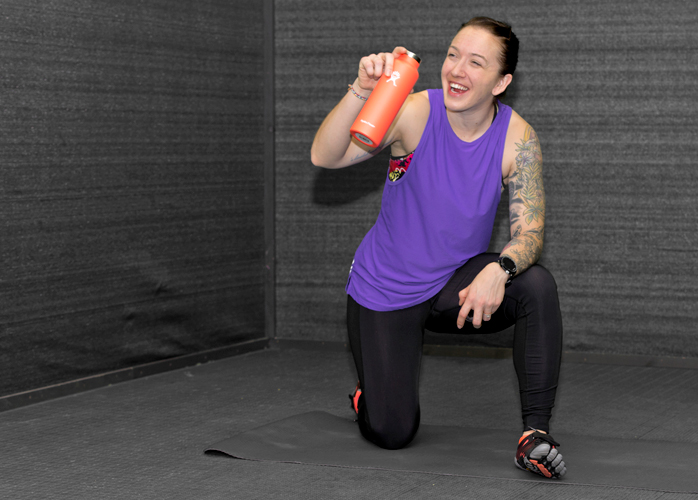 For the second set of Tabata, your next 8 rounds of burpees and lunges this time, remember to maintain form with every rep. 90 degree angle for the lunges. Feel free to touch your knee to the ground during the reps if that's what you're used to, or keep it but an inch off the ground if that suits you, too!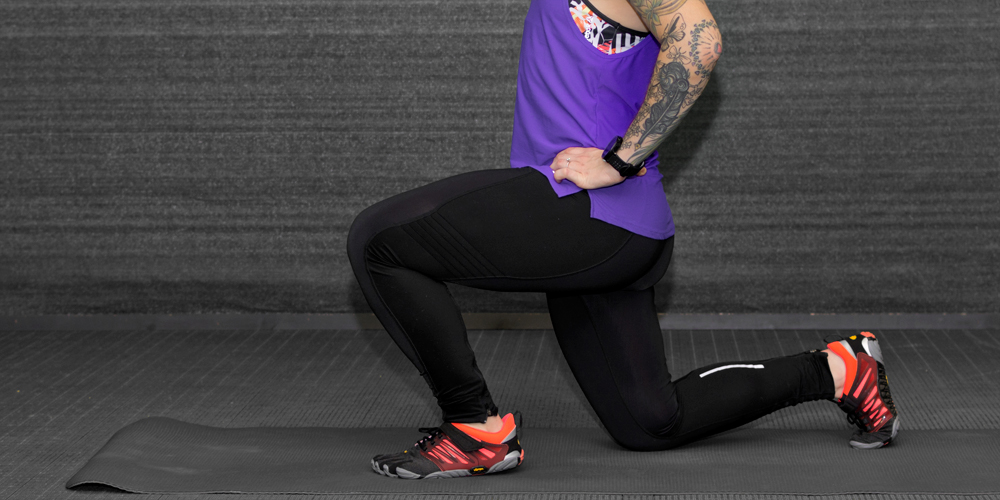 With the burpees, make sure to jump high off the ground, drop down to the floor for a push up, push up and jump again to start your next rep. Maintain form with this movement, too, with back straight during jump, but down and back straight with the push up and then great form entering your next jump. It's all about quality, not quantity here! But try and aim to get a bunch in during that 20 second burst.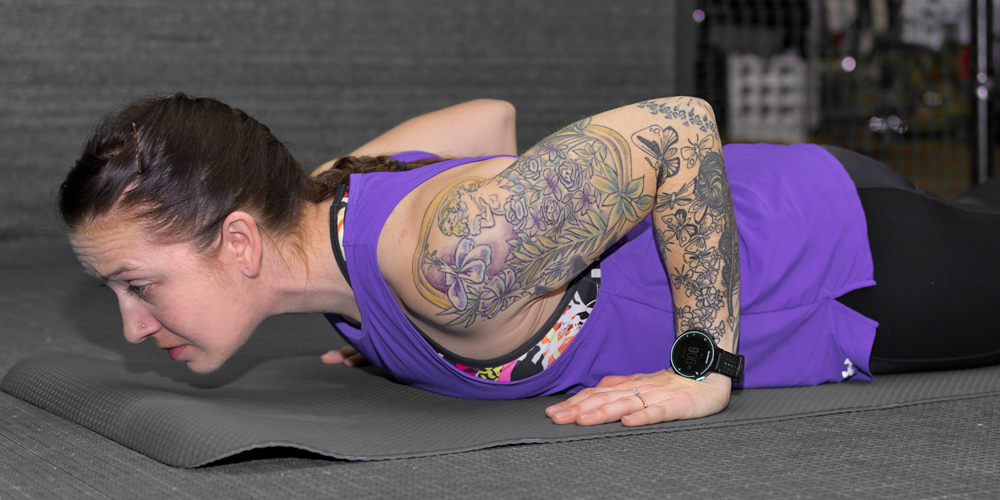 And if you noticed that watch Cathy has on (who couldn't notice it!?), it's the Garmin Forerunner 235.
The Garmin Forerunner 235 Heart Rate Monitor features innovative Elevate™ wrist heart rate technology that measures your heart rate at the wrist, allowing you to experience a more comfortable, strap-free run. When connected to your smartphone it allows audio prompts that include laps and lap times to help motivate you to meet your goals. An easy-to-read color graph shows your heart rate zone at a quick glance so it won't disrupt your rhythm. This watch is the same size as the Forerunner 225 but with a 44% larger screen. Download watch faces, widgets, apps and data fields with Connect IQ.


Features Auto Lap™ and Auto Pause™ training options.


Provides pace alerts, interval training, and Virtual Partner™ software.


Built with a recovery advisor and bike/speed cadence sensor compatible.


Activity Tracking counts steps, calories and distance with a move bar and vibration alerts.


VO2 Max Estimates predicts race times for several distances when used with heart rate.


Provides 11 hours of battery life in training mode and up to 9 days in watch mode.


Smart Notifications display incoming emails, text messages, call alerts, calendar reminders and music control.


GLONASS capability provides additional GPS accuracy.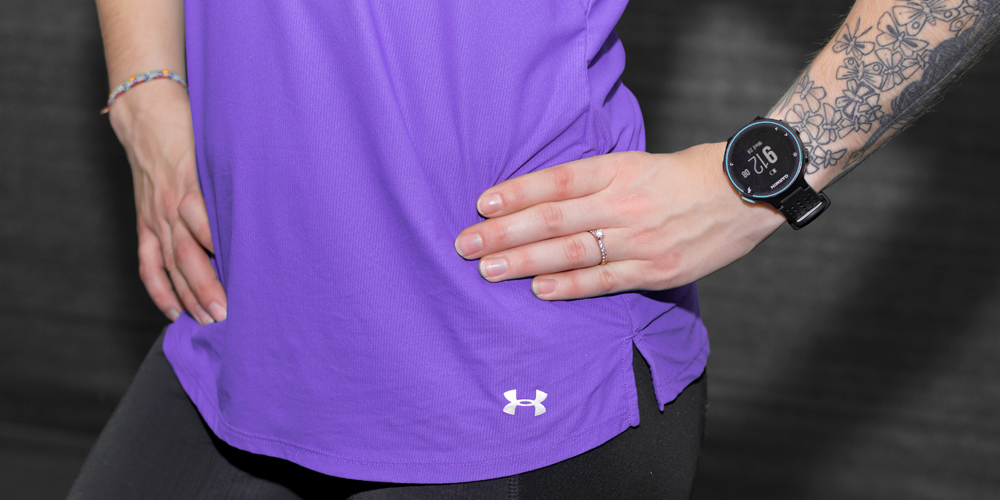 And as always, don't forget to stretch at the end.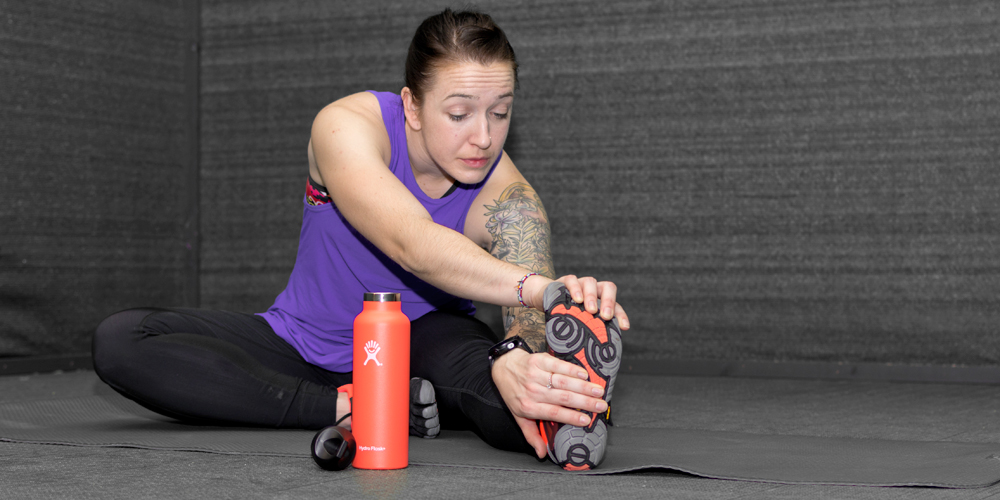 Check out the Holabird Sports Youtube page to see the video and do the workout with Cathy! Get on those 2017 resolutions and work that body! Watch
Week 1: At-Home Tabata Workout
on our Youtube Channel right now!
[youtube id="O909J3uKoR8" width="620" height="360"]