As many people know, New Balance famously foregoes clever names for their shoes and uses a numbering system to distinguish between each model. Some people, however, may find it hard to remember or to switch from one model to another, if desired. Well, New Balance has that covered and Tech Rep Samia visited the Holabird Sports showroom to break their system down.

It's actually quite simple. Shoes that end with lower numbers (40, 50 & 60) deliver the highest stability. Numbers in the middle (70 & 80) are designed for light stability or neutral runners and the highest numbers (90 & 00) are your competition and lightest models.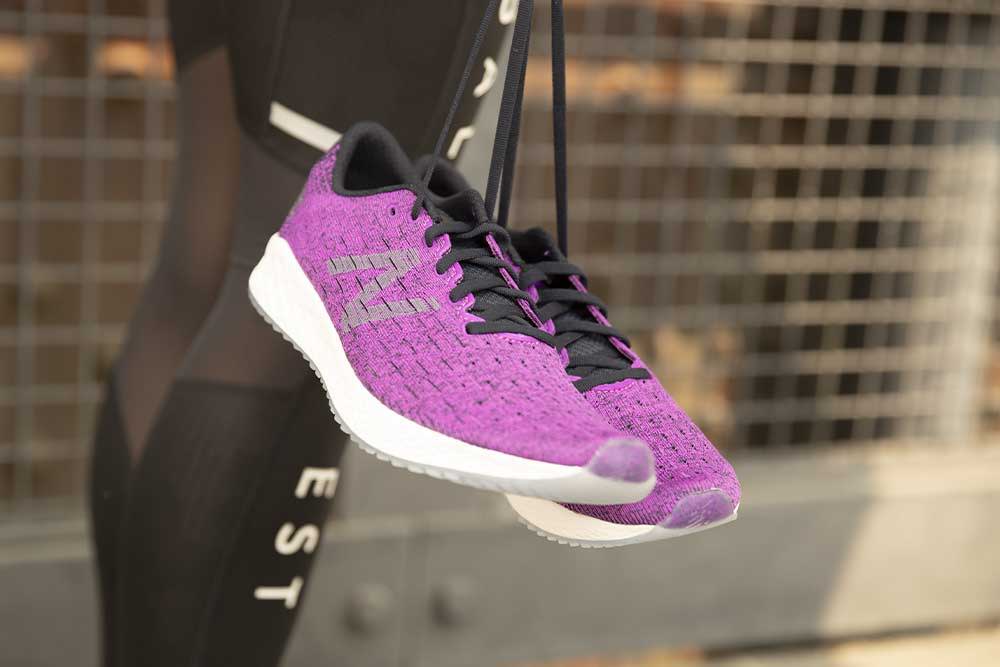 But New Balance has recently deviated from their normal numbering system by naming two new shoes that feature brand new Fresh Foam technology. The New Balance Boracay and Zante are named for islands in the Philippines and Greece respectively. The Fresh Foam midsole is constructed from one solid pour for continual and consistent cushioning no matter where you land on the shoes. The difference between the two models is that the Boracay is plusher than the even lighter Zante. Both, however, have full ground contact outsoles for excellent stability, responsiveness, and durability. The islands that they're named for are known for their soft sand and the Boracay and Zante shoes similarly deliver a lightweight, smooth ride and soft feel.

Take a look at the New Balance Fresh Foam Zante for men and women.