I'll admit it, I have A LOT of shoes. In my defense, I've been playing or participating in a sport since the ripe old age of 5. I run, I lift weights, and then sometimes I do both in the same time domain. So, to be fair, I put in a ton of work at the gym or out on the road each week and I need gear that will hold up to those demands.
I've had Reebok Nanos, some of which I've loved and others, not so much. I thought I loved the Nike Metcon 2, but they wound up with a strange squeaking noise that I didn't hear when I first bought them.
When the Nike Metcon 3 was released, I had high hopes for the newest installment because they really do look cool! In my opinion, the pair I just purchased and tried for the first time is the best I've had yet. The Metcon 3 Fade, which I have, features a lovely color gradient, fading from a light (at the toe) to a slightly dark blue (at the heel), reminding me of the ocean.
The ones we have featured in this blog are the black/racer pink/hyper violet iteration. The Metcons are statement shoes, without lacking in performance.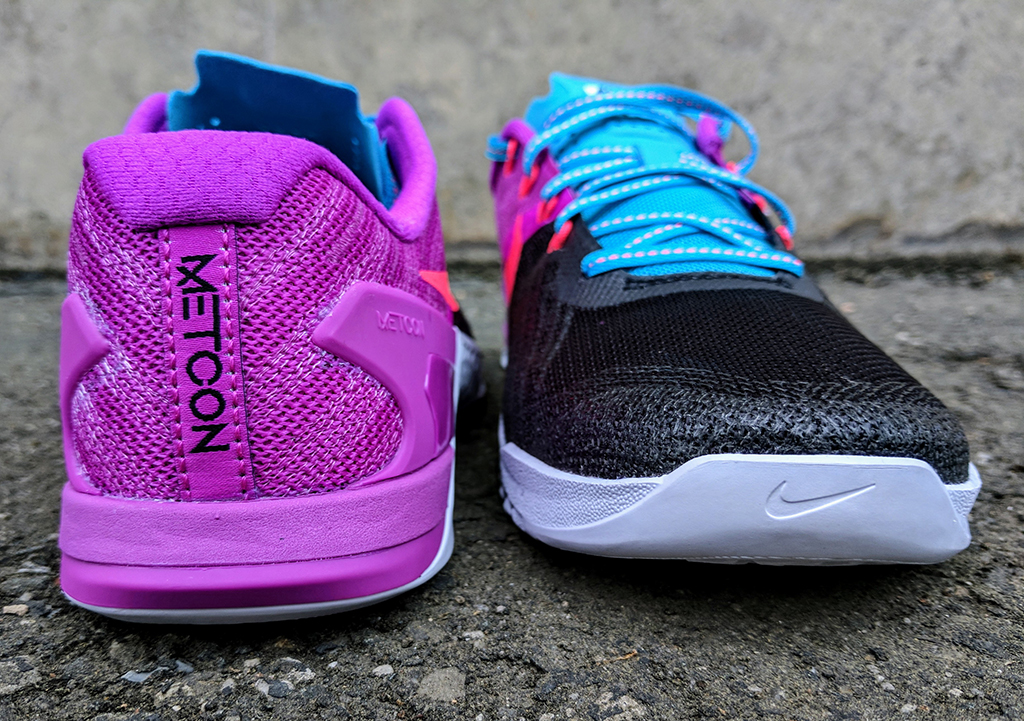 With this third edition, Nike changed to a different lace, which is a BIG WIN. The previous lace is both thin and sort of slick, which made it feel like my shoes were never really as tight as I wanted them. These new laces are thicker and hold your feet nice and snug during your work out.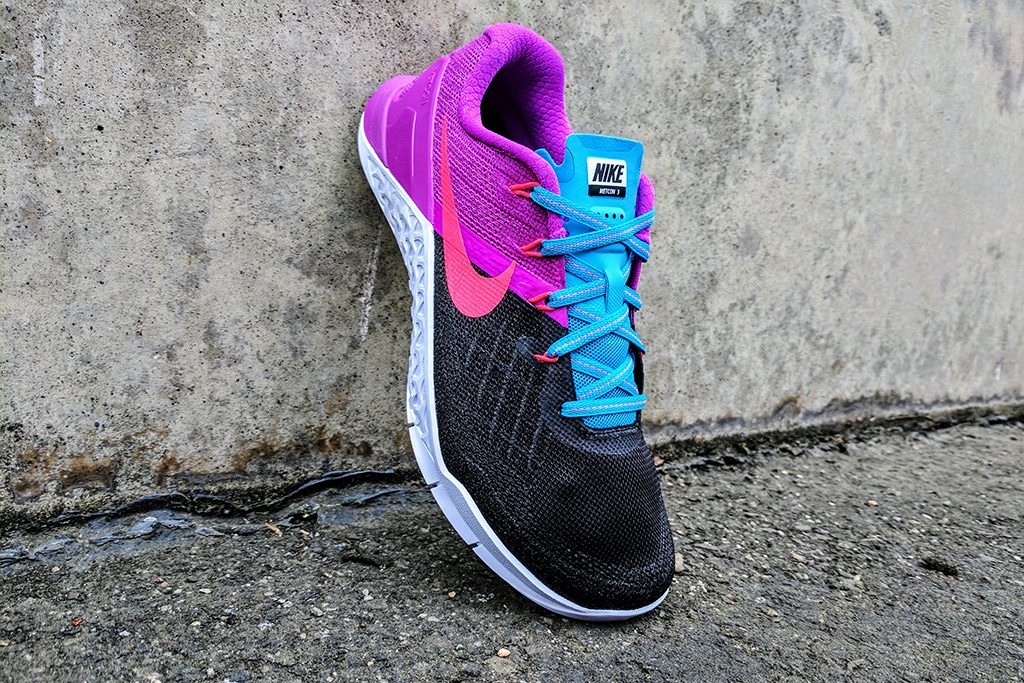 The sticky rubber on the outsole continues to provide excellent grip, which I tested today with a benchmark workout called "Nancy." 
"NANCY"
5 rounds of:
400-meter run
15 Overhead squats at 65lbs
During the workout, I felt stable on the overhead squats, which is the tough part of this workout for me. As a former distance runner, 400m runs aren't really much of a challenge, but couple them with an overhead barbell movement and things get interesting… HAHA!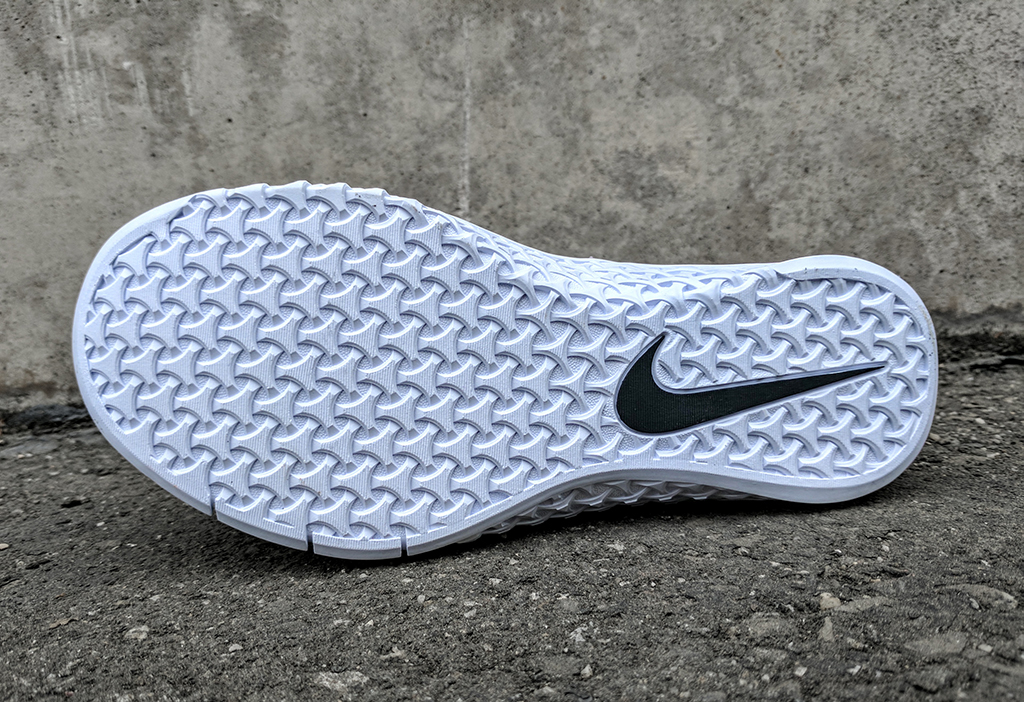 I stuck nicely to the ground during the overhead squats and surprisingly, the new Metcon 3 felt a little more forgiving on the run. The Metcon 3 is by no means a "running shoe," but compared to previous models, it seems a little softer around the forefoot. The toe box is noticeably roomier, which is excellent for me with a slightly wide forefoot; however, those with a narrow foot might find this version to be a bit too wide.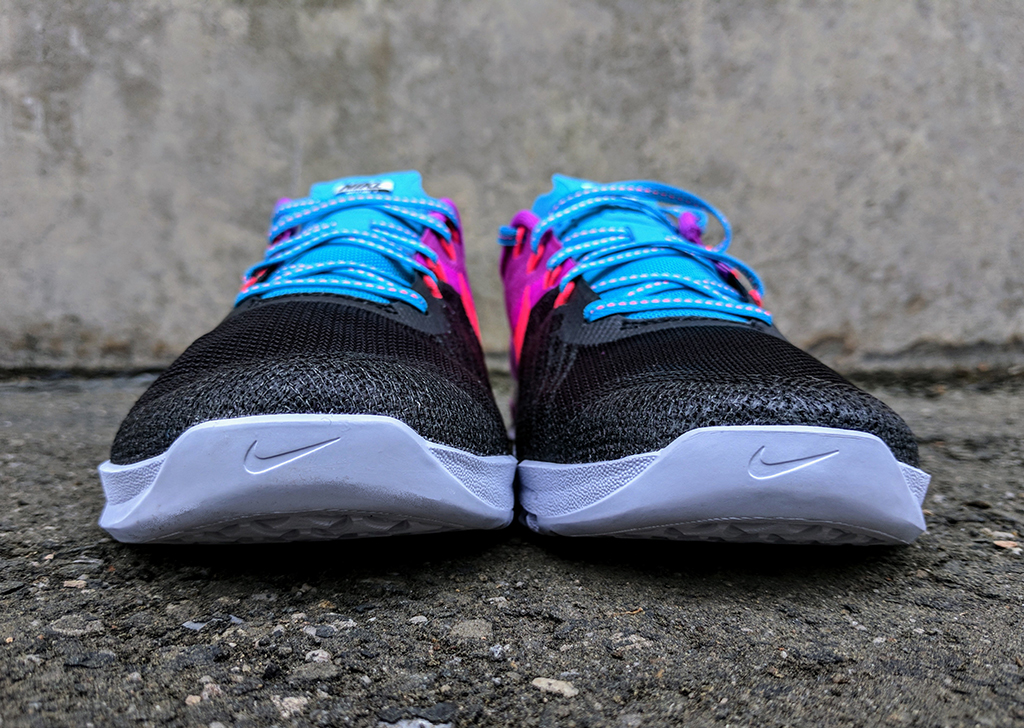 Overall, the look and updated feel of the Metcon 3 is definitely to my liking and I've already gotten a few compliments on my new kicks at the gym. I can't wait to give these a try on my next workout with rope climbs!!
Get your own on our website by clicking the button below. 
SHOP NIKE METCON FOR YOURSELF