At this point, I have run almost 100 miles in the
Hoka One One Gaviota
, Hoka's replacement of the Constant 2, and my feet and legs have never been happier. I ran a few hundred miles in both the Constant and the Constant 2, so I was a bit worried when I heard Hoka had discontinued it and had a replacement in the works called the "Gaviota." But since Hoka One One
constantly
improves their products, my nerves settled.
The Gaviota features Hoka One One's new J-Frame technology to help slow the rate of pronation for people who need stability in their running shoes, without being intrusive to their gait; needless to say, I was very intrigued.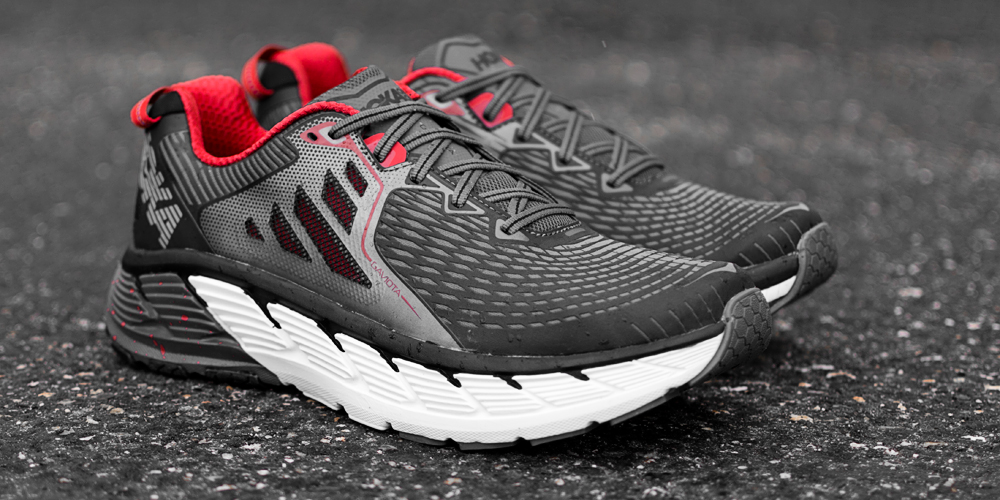 Feel:
As soon as the Gaviota was released, I laced up a pair and have been running happy miles ever since. One of the big changes from the Constant, and the first thing I noticed was that the Constant's burrito style tongue had vanished. The Gaviota replaced it with a gusseted tongue with 'Arch-Wings' on both sides that still comfortably hug my feet and allow for an amazing fit that doesn't slip.
Stepping down into the plush cushioning with Hoka's signature Active Foot Frame and RMAT rubber, there was no doubt that I was wearing Hoka's. Just standing and walking around in them, my feet felt supported and comfortable and I couldn't wait to go for a run.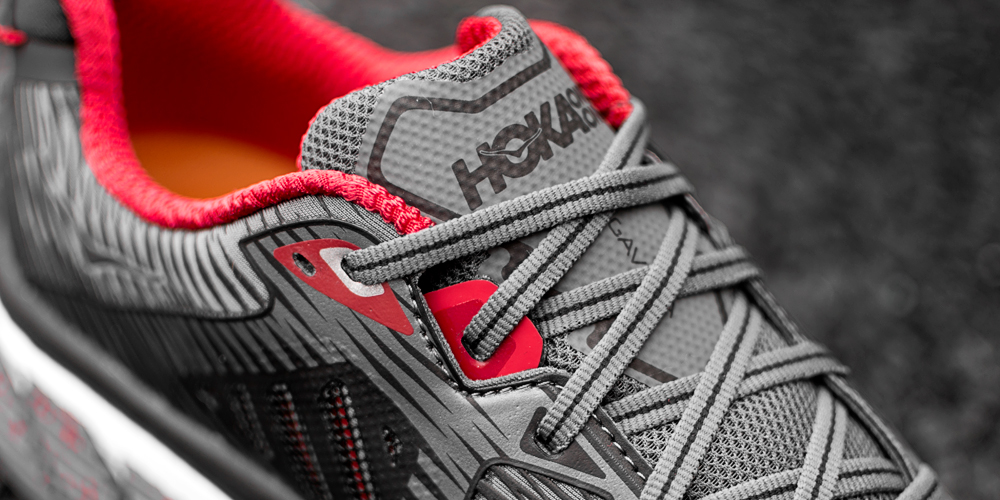 Experience:
Out on my first run, I immediately noticed and fell in love with the Late-Stage Meta-Rocker technology. Every stride felt so incredibly smooth from heel to toe. I am a natural mid-heel striker, and cognizant as not to overstride, and felt like I could just glide along the ground with these on my feet.
I moderately overpronate and tend to overpronate more at the end of my run when I am tired and fatigued, so the support from the new J-Frame was perfect for me. I think it would work well for a wide variety of runners who experience that same exhaustive haul at the end.
I am typically more biomechanically efficient at the beginning of my run, and I felt no hindrance from Hoka's J-Frame during the start. It was right there to support me as muscle fatigue set in and my form broke down a little, and the wider platform helped provide a touch of inherent stability throughout the run as well without intruding into my gait.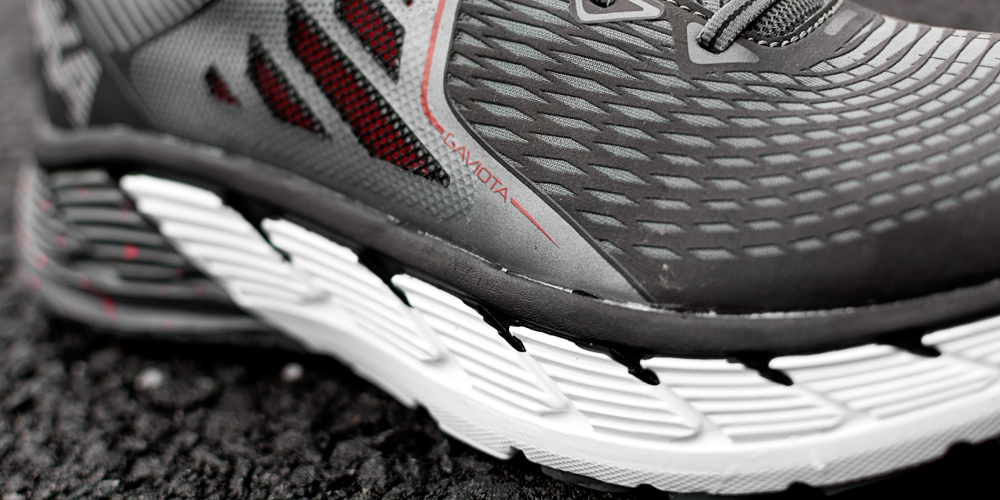 Comparison:
After having so many great runs in the Gaviota, I wanted to try Hoka's other new support shoe, the
Arahi
.
The Arahi also features the new J-Frame technology found in the Gaviota but is lighter weight with no RMAT rubber. This construction allows for a more responsive feel and features an Early-Stage Meta-Rocker design.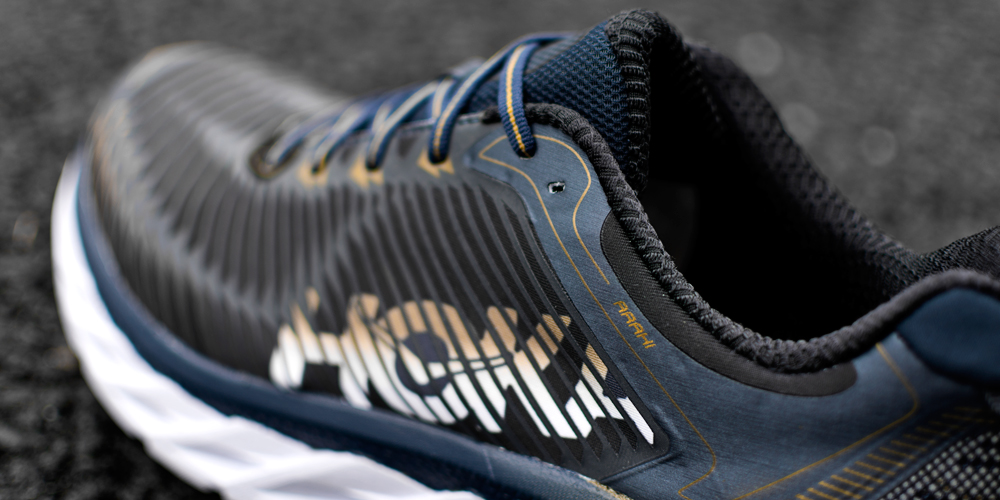 I received a pair, laced them up and could immediately feel the difference in the Meta-Rocker designs. With the lower weight and more responsive midsole, I knew the Arahi was going to be my go-to-shoe for tempo runs and speedwork. The support is the same as the Gaviota, being there when you need it and not intrusive when you don't, but the big difference, in my opinion, is the Early-Stage Meta-Rocker. It really helps propel me forward and just makes me want to go fast. It definitely has a place in my running shoe arsenal, but my new favorite shoe for cruising through long runs is the
Hoka One One Gaviota
. Hands (well, feet) down.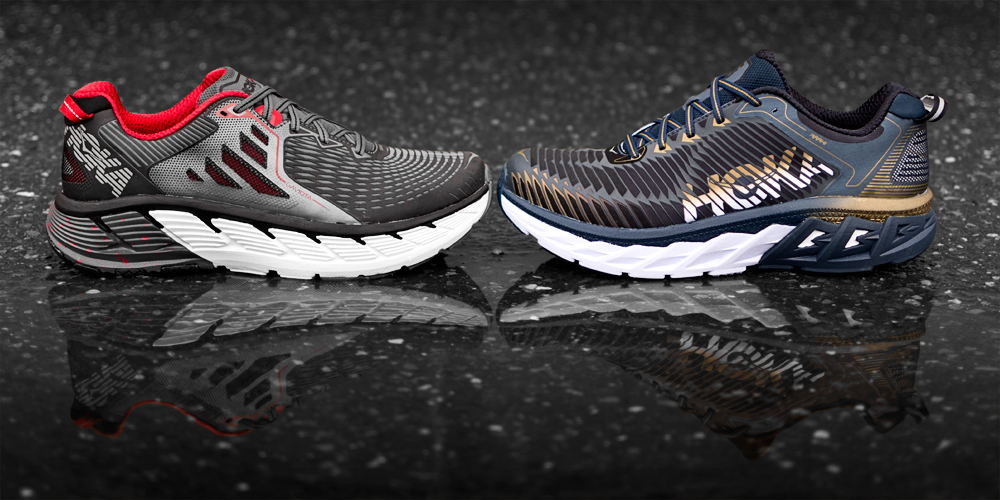 Shop the
Arahi
and
Gaviota
.