I know that my brother and I always end up getting our mom flowers and a mug for Mother's Day; I actually think I gave her a spoon last year that said: "I love you a latte." Did she need it? Well, yes, since it came from me, but no, she didn't haha her cutlery supply is more than appropriate for her and my step-father.
So this year, we've decided she's had enough coffee. No more mugs, ma.
Instead... we'll gift you "active" goodies. Products that pump you up. Things that make you say "thanks, kids! You care about my health!" Or some other exclamation of fitness gratitude.
And without further ado, we share them with you.
The Runs for Miles Mom
If your mom is a runner, she probably already has her go-to shoes, ones she's put significant miles in, but what she may not have is gear to go along with her running. Even if she does, upgrades can't hurt, right?
I know that I'm used to running with smartphone in hand, headphones plugged into the headphone jack and stuffed into my ears, and it works great, but man would it be nice to run without worry of wire in my face, near my hands or just, around, on my runs.
The solution and great gift idea?
Jabra Sport Pace Headphones.
The ergonomic design of these headphones will give your mom incredible comfort and remain secure during her every movement. Premium, stereo wireless sound removes the sounds of the outside world to help your mom focus on herself.
With Jabra's integrated Sport Life™ app she'll gain access to a training guide that provides motivational training tips and allows her to plan, monitor, and evaluate her training. It works with bluetooth-enabled devices, withstands rain and sweat (tested to US Military Standards for weather and shock), charges in a quick 15-minutes for 60 minutes of battery life, and comes with 3 sets of EarGels, 1 FitClip, a USB cable, and 1 Quick Start Guide.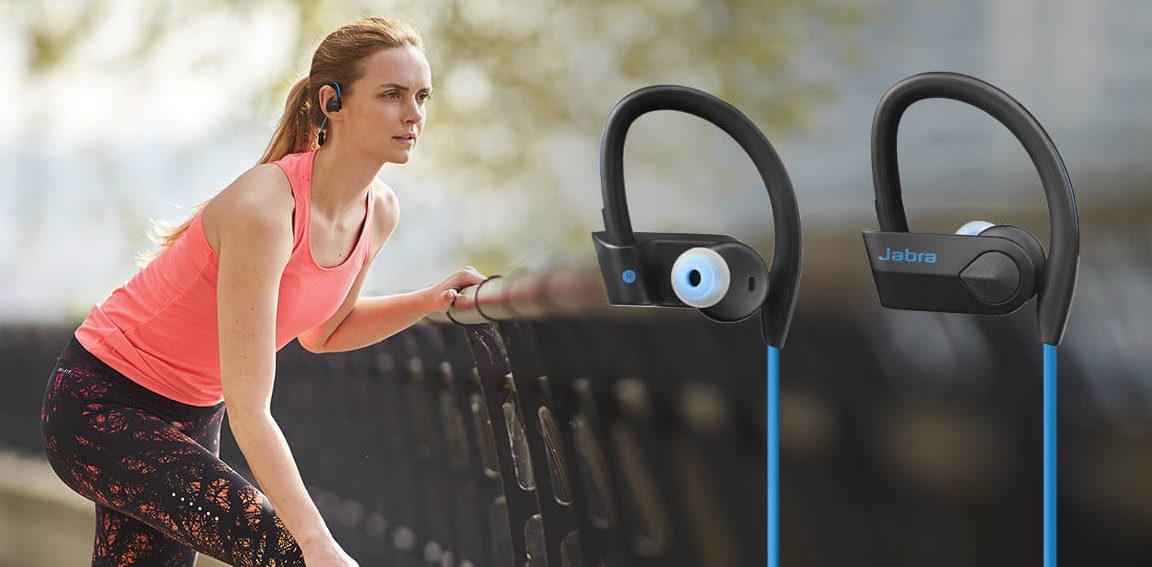 [xroadz-shop-button href="http://www.holabirdsports.com/gear/electronics/jabra-sport-pace-headphones.html" title="shop jabra sport pace headphones"]
A perfect companion for her shorter runs, the
Nathan 5K Running Pack
provides mom with hands-free carrying for all of her running necessities. This belt is bounce-free and pleasant to run with, in comparison to a few other belts on the market. The dual-adjust system stays in place and provides the perfect fit.
The main zippered pouch carries larger items like a cell phone and nutrition, while the smaller mesh pouch on the front carries smaller essentials like her keys and ID (maybe she's going on a pub run?) And since she's out going for drinks and has to run back, the reflective details on the pack will provide increased visibility in low light conditions.
Pair it with the
Nathan SpeedShot Plus
for her hydration needs (you don't want your life-giver to be thirsty!) and she's got all she needs for her post-Mom's Day run. The hand-strap features a chafe-free thumbhole that allows her to run without having to grip the bottle, and is double-insulated so her bevies stay chilled.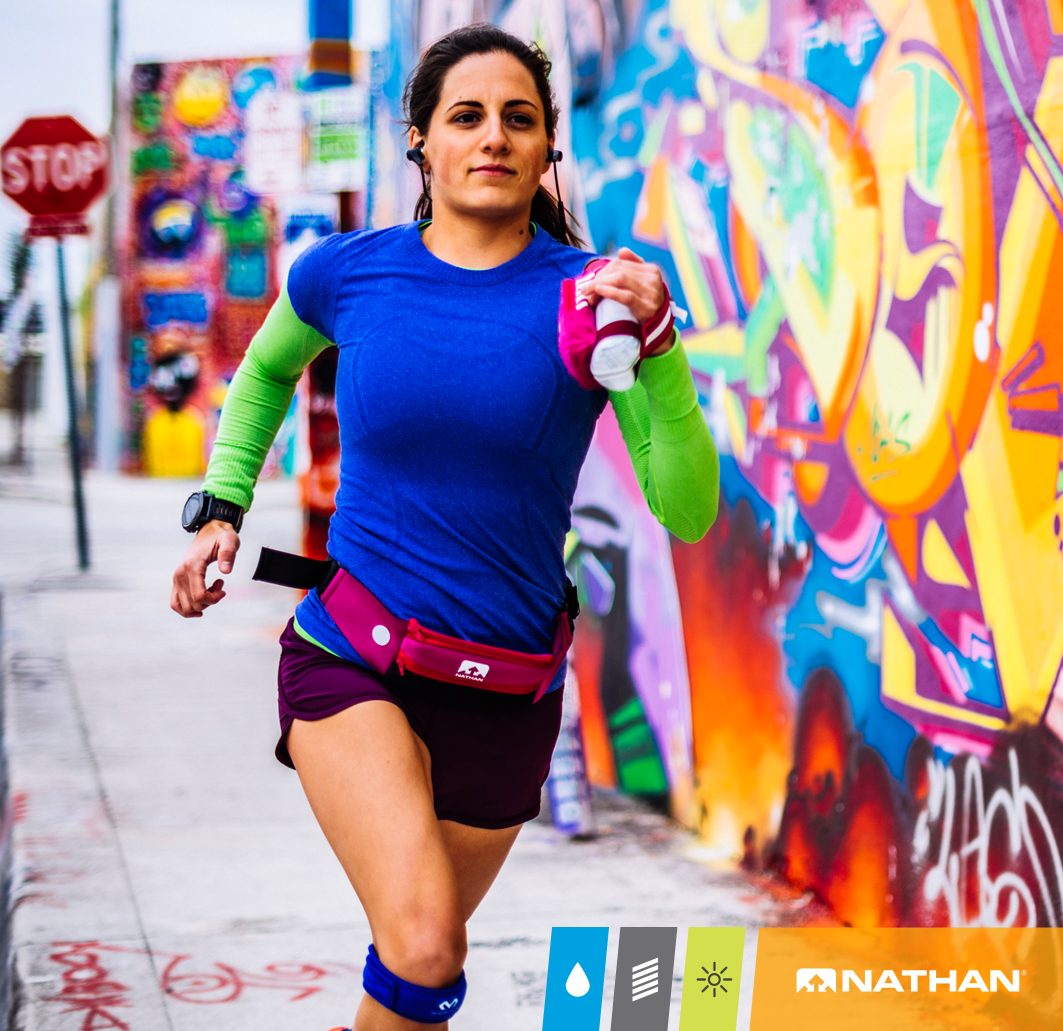 [xroadz-shop-button href="http://www.holabirdsports.com/gear/carriers/nathan-5k-runners-pak-belt.html" title="shop Nathan 5k runner's pak belt"]
[xroadz-shop-button href="http://www.holabirdsports.com/gear/carriers/nathan-speedshot-plus-insulated-12oz.html" title="shop nathan speedshot plus insulated"]
The Group Fitness Mom
So your mom likes to do it all? Possibly takes a Body Pump class, then attends a yoga-pilates session after? Maybe runs three miles and then does some weight training? She does what she feels. She's not tied down by a regimen and finds that it all works for her, sometimes at 6pm, sometimes at 7am and sometimes, not at all!
Well, you need hydration for existing, and for exercising, and what we all love here in the office are:
HYDRO FLASKS.
One of us will disappear on a lunch break for 30 minutes, come upstairs from the showroom small bag in hand and announce "oops" while brandishing his or her new beverage container. We're addicted to water. In an adorable and awesome bottle from our hydro flasks.
She'll certainly love the array of colors and sizes! From 10 to 64 ounces, Hydro Flasks fit the need of every working, exercising, thirsty mom. If she likes beer or wine, we suggest the Hydro Flask pint glass: these bottles keep beverages chilled for up to 24 hours. Hot for 6.

[xroadz-shop-button href="http://www.holabirdsports.com/catalogsearch/result/?q=hydro+flask" title="shop Hydroflasks:  The best gifts!"]
And what about for her activity? Pilates and yoga classes demand the presence of a mat. Maybe she's used to using her gym's mats, but hasn't felt like buying her own yet. Maybe she's comfortable and doesn't mind.
Well, what about a surprise mat! The thing she never knew she needed. Her very own mat. She can sweat on. Work on. And not have to hang it back up on the gym wall or wipe it down and return it to its bin. Whatever her color or style, Manduka "carries the 'Taj Mahal' of yoga mats." Each mat has a lifetime guarantee, is cushioned for comfort and joint protection and she'll be happy to know that this holiday in spring (Mother's Day) surrounding growth and life, is also a great reminder of efforts like Manduka, with their no toxin emissions release during production, helping to protect planet Earth.
We suggest 
Manduka's ProLite
Mat because you don't have to salt bathe it before use (letting mom worry a little less). This mat is good to go straight out of the packaging.
Help her hit those yoga classes with the right gear. 
[xroadz-shop-button href="http://www.holabirdsports.com/gear/yoga-mats-accessories.html" title="shop all manduka products"]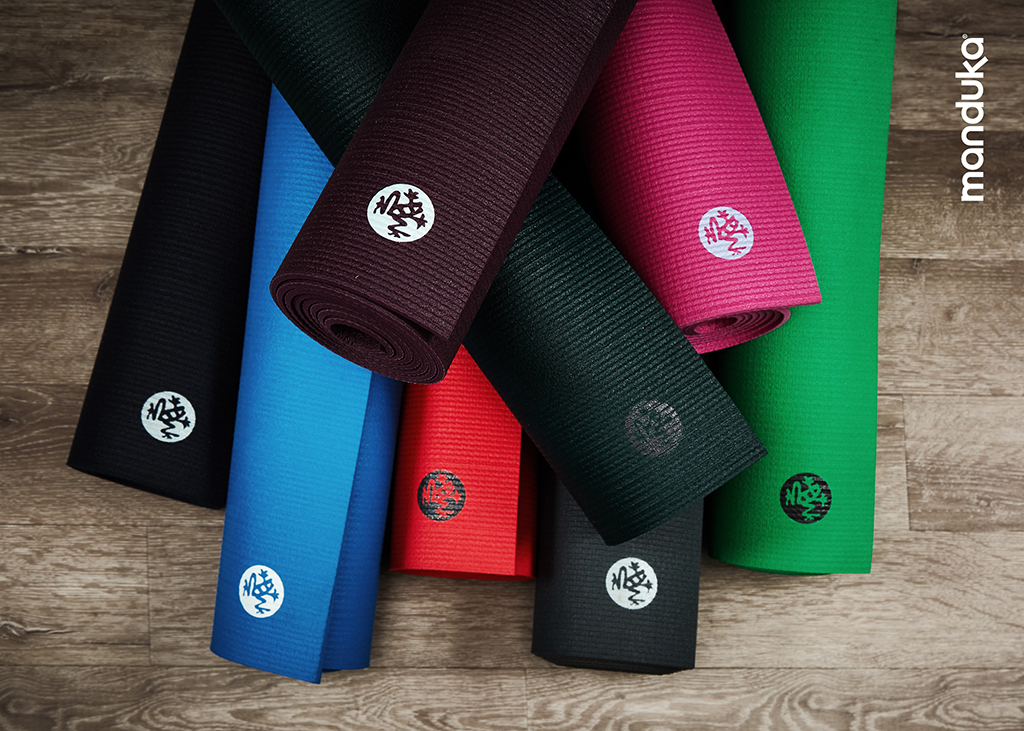 And if she needs something fashionable to carry all of her new stuff in, look no further than the
All For Color Yoga Totes.
 She'll feel confident and stylish on her way to the studio carrying the All For Color Yoga Totes for Spring 2017. The spacious interior is large enough to store all of her fitness essentials, and she can use the adjustable front buckles to conveniently carry her new ProLite yoga mat.
It's built with a zippered internal pocket, side mesh pocket (ideal for storing her hydro flask), a top zip closure and dual shoulder straps.
What about a bag for all of her new stuff?
[xroadz-shop-button href="http://www.holabirdsports.com/gear/all-for-color-yoga-totes-spring-2017-patterns.html" title="shop yoga totes"]