Asics Loyalists:
Some of you may have pondered what happened to the 2100 series. Fear not; your go-to shoe now goes by a different name: The
Asics GT-2000
.
Asics overhauled one of the most popular shoes in the market to redefine stability as we know it. Such modifications may cause some uneasiness among the 2100 series aficionados, but, in this case, we at Holabird Sports think
change is good
.
GT-2170 vs. GT-2000:
What has changed?
If you're looking for a soft, cushioned ride, look no further. Asics has truly outdone themselves in producing a plush, gel feel in the GT-2000. With larger gel units in the forefoot and heel, this model will leave you feeling oh-so-comfortable for the duration of your run or workout.
Asics has added a second layer of SoLyte foam to the top of the midsole, providing better cushioning and shock absorption just beneath the sock liner. Keeping both genders in mind, the GT-2000 has implemented a softer layer for women and a firmer one for men. With Asics' patented Personalized Heel Fit (PHF), two layers of memory foam in the heel will mold to your fit, creating a superior fit that lasts.
But is it still just as supportive? Will you be able to safely transition from other stability shoes to the
Asics GT-2000
. Yes and yes.
Asics has replaced the old Duomax medial posting with the new and improved Dynamic Duomax, allowing for a smoother control of overpronation. Compared to the GT-2170, the medial support is less aggressive in the GT-2000 without compromising support and functionality. Additionally, the Guidance Line in the outsole encourages a firm foot strike and a steady toe-off.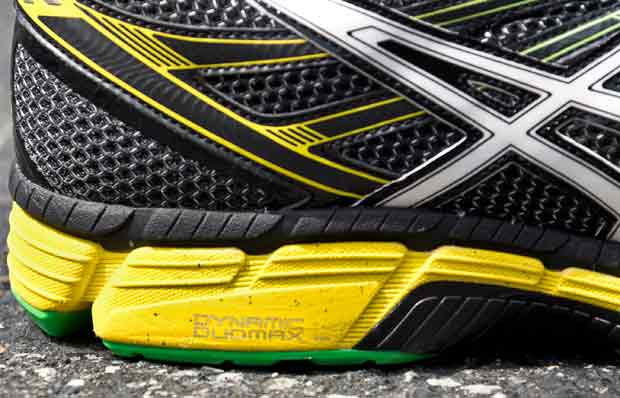 Increased cushioning and new a medial post must mean a heavier shoe, right? Not at all. In fact, the GT-2000 is even lighter than its predecessor. I weighed the women's model in at 9.3 ounces, .6 ounces lighter than the GT-2170. The men's version slimmed down to 11.3 ounces, shaving .2 ounces from the previous model. With thinner overlays in the forefoot, the GT-2000 is not only lighter, but also more flexible.
My thoughts:
Shin splints begone! When I first stepped foot in the shoe, I noticed how plush it really is. Consider it a featherbed for your foot. Already appreciated for a soft, gel-cushioned experience, Asics has proven that stability shoes can have same soft ride as many neutral shoes.
I loved the improvements to the medial posting. The Dynamic Duomax is gentler than the old Duomax, but is still equally supportive. I didn't notice any distinct rigidity beneath the arch and heel, but still felt the necessary correction we would expect from a stability model. For stability shoe gurus, it may have seemed strange that the GT-2000 did not have a painted posting. Resembling more of a neutral shoe in fashion, Asics has done away with the classic grey-on-white look in the midsole.
I noticed a slightly narrower toe box, but my feet still had plenty of room to breathe. The arch ramp didn't seem quite as prominent as it did in the GT-2170, but still felt comfortably supportive.
The Bottom Line:
The GT-2000 is the perfect shoe from a workout on the elliptical trainer to a 20-mile long run. Asics has produced a great blend of cushioning and functionality in this model, and it is built to last.

Shop ASICS GT-2000 Running Shoes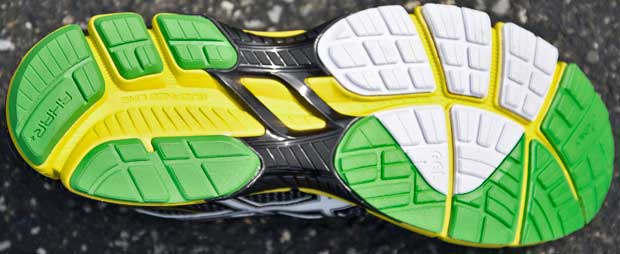 Category: Stability


Recommended for: Mild to Moderate Overpronators


Heel Height: 21mm


Forefoot Height: 11mm


Greg Jubb is a former middle-distance runner for the University of Maryland and current employee of Holabird Sports.