Just because the weather outside is frightful doesn't mean you hang up your running shoes and hibernate for the winter.
Many runners choose to brave the cold and put sole to pavement anyway.
When it comes to running in frigid conditions, there are a couple of things people should keep in mind: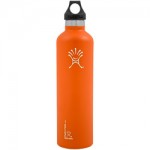 1.
Hydration
. The air may be crisp but that doesn't mean you can skip the water bottle. In a
2005 University of New Hampshire study
, researchers found that, "We lose a great deal of water from our bodies in the winter due to respiratory fluid loss through breathing. Our bodies also are working harder under the weight of extra clothing, and sweat evaporates quickly in cold, dry air."
If there's an extra chill to the air take advice from Shape.com
and drink warm water or green tea, which will also keep your body warm.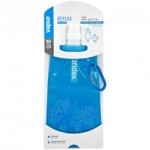 For more convenient, hands-free running, try the
iFitness Neoprene Hydration Belt
. Or if you just want someplace to put your water bottle when it's empty, check out the
Vapur Reflex 18oz.
flexible bottle that you can fold up neatly and put in your jacket or pants pocket.
2. Visibility.
In winter months, it starts getting darker earlier. Therefore, runners also need to think about what time of day
is best to hit the road. Many people prefer the peace and quiet of the morning. There is also less traffic and smog. However, later afternoon or evening running is also beneficial because, according to livestrong.com
,
"your body is already warmed up from participating in daily activities, giving you a performance advantage."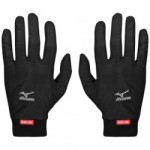 3
. Clothing
. It's important to keep warm. You may want to dress in layers so you can easily shed clothing as your body warms up.
Arm sleeves
are perfect; you can pull them up when you begin and roll them down or slip them off as you become warmer. Most of our body heat is lost through your head, so wearing a
hat
,
headband
, or
hood
can sometimes be all that you need. For cold weather sensitive hands, wear
gloves
for protection.
 By Kandice Wilson