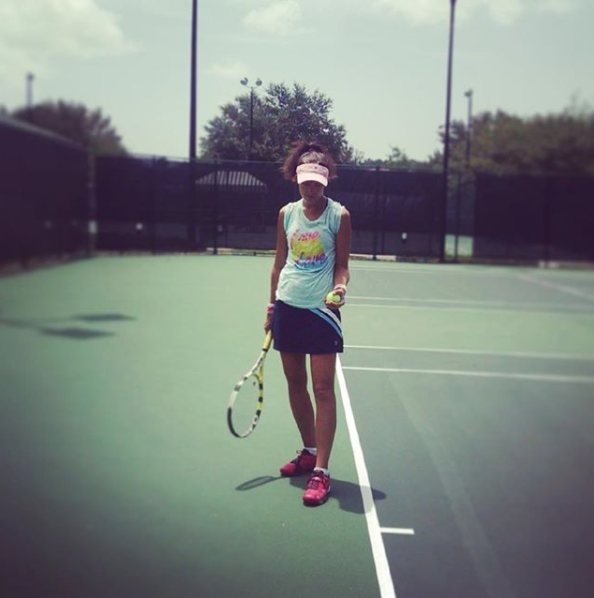 meet ronnie!
She is one cool court chick with some serious skill. 
In September 2017, Ronnie decided that her hobby of designing stationary could be combined with her love of the sport of tennis and thus... 
racquet smash
was born!
"I want my products to be feminine, fun, colorful and a little sassy. I've met so many tennis-crazed women out on the courts over the years, so I really get what appeals to them. We tennis women love cute tennis stuff!" 
tell us more about the brand
"I'm obsessed with tennis! As long as it's not raining, I'm out on the courts 6 days a week. I force myself to take one day off, but I can't get enough of it. If you look in my closet you will find just a handful of regular clothes in the corner, but my wardrobe is dominated by tennis apparel and shoes.  It's sort of embarrassing!"
With that said... 
"I'm really proud of the Racquet Smash collection because each and every item is inspired by my love of tennis and all the experiences I've had over the years in tennis leagues, social tennis groups, teaching tennis lessons, and just being out on the court every day. Tennis has a way of taking over your life in such a fun and healthy way and I just hope my creations capture my passion for this beautiful sport."
Note Card sets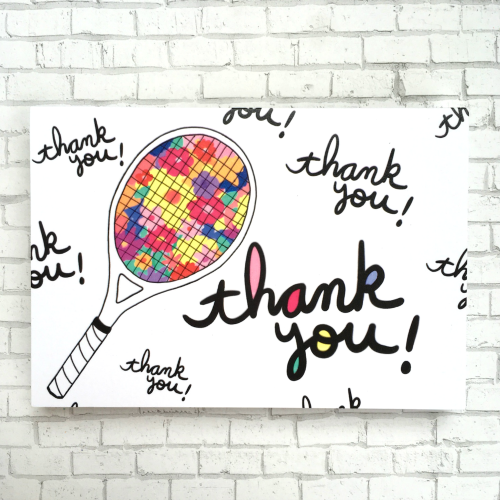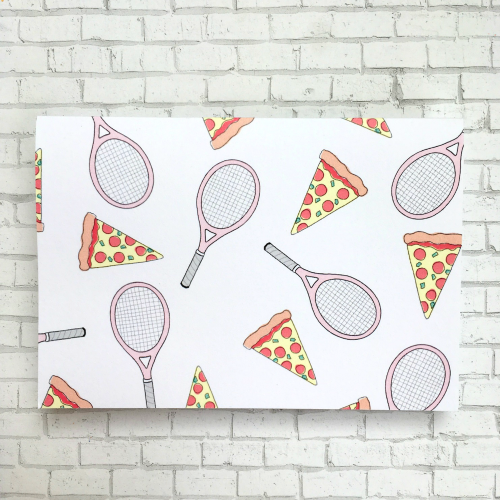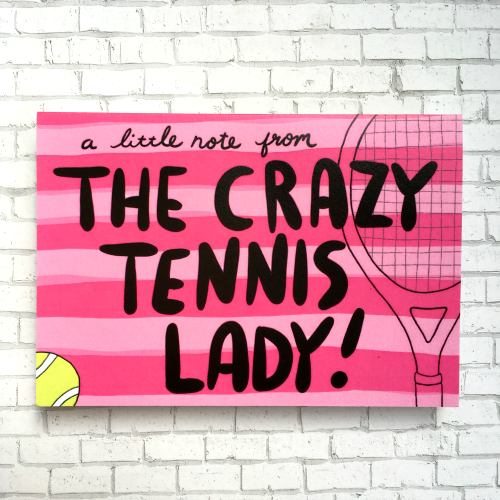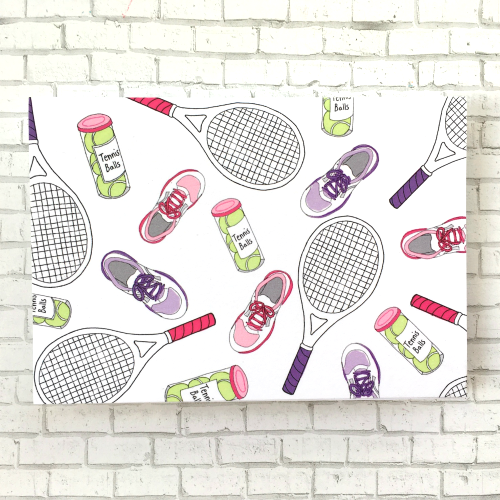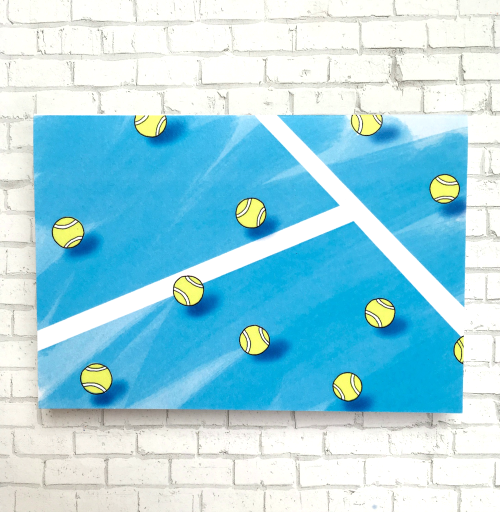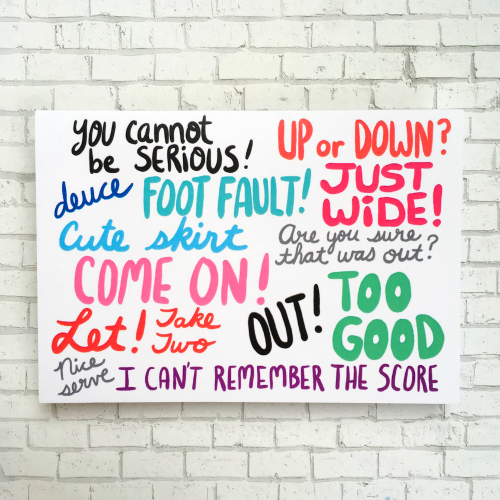 shop all note cards

Vinyl Stickers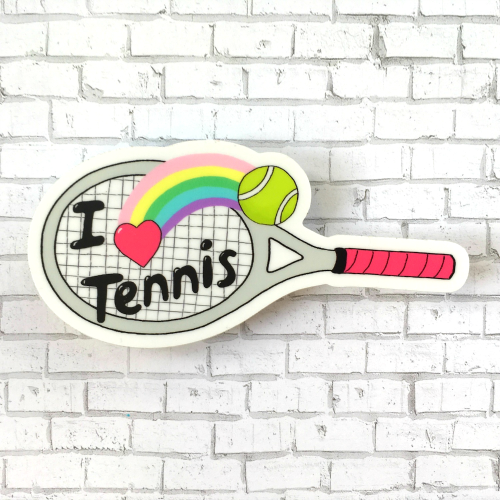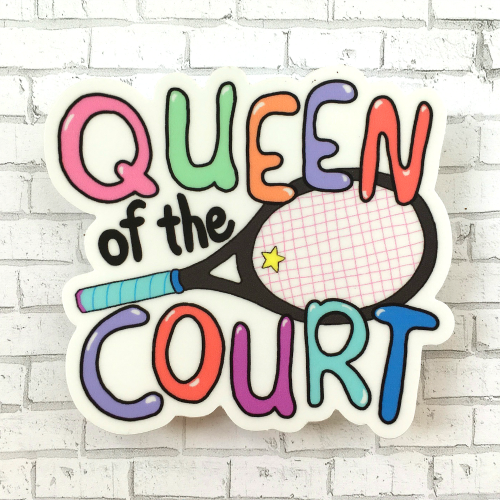 shop all stickers

Luggage Tag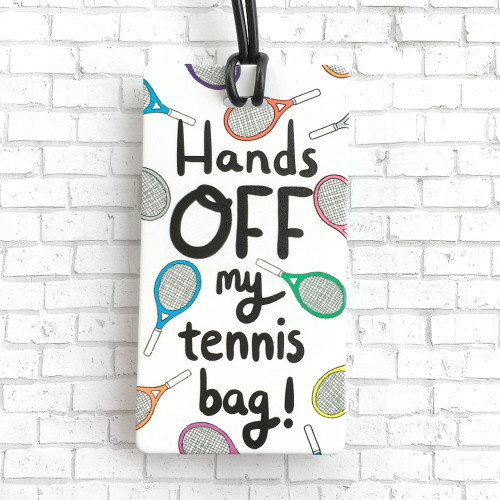 The tennis bag luggage tag
Want to tell other travelers to beware? 
Use the Racquet Smash luggage tag for your favorite tennis bag, so they know you mean business. Still cute. But BUSINESS. 

shop

Birthday Cards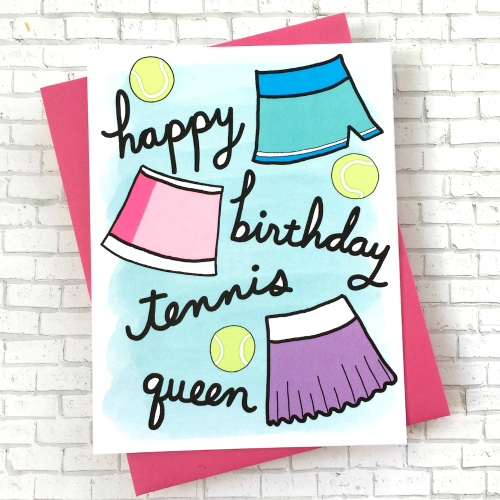 shop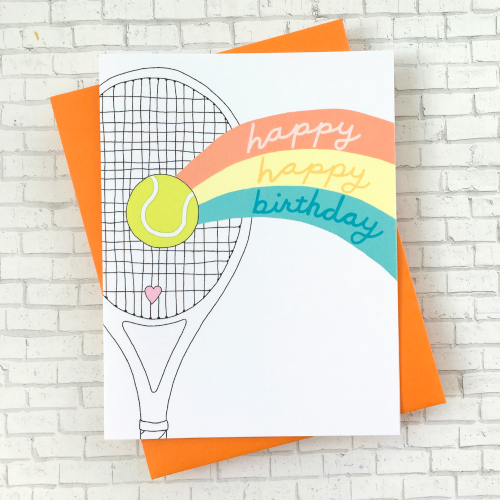 shop

pencils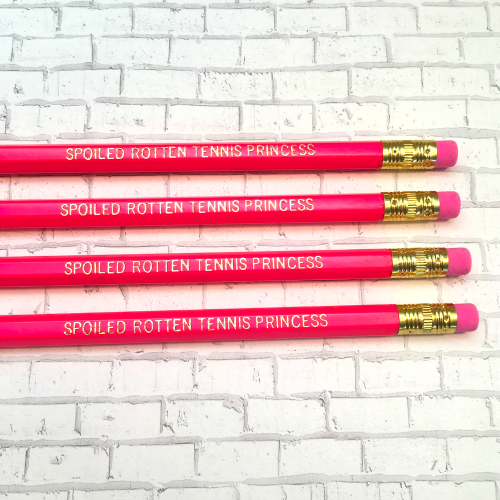 Spoiled Rotten Tennis Princess pencils! 
So you can write notes to all your favorite tennis gals, or others who don't share the same love! 
Relish in the bright pink. Slay. 

shop

to-do lists
"A tribute to all the tennis divas I've hit with over the years. 
I certainly don't possess any diva qualities, but some of my tennis friends bring the glitz and glam to the courts.  They are all a bit older than me and they show up to the court decked out in glamorous, sparkling tennis outfits, along with earrings and lipstick!  Some of them even wear sun visors with sequins. You'd swear it was a fashion show out there! 
I have learned not to be fooled by their attire though.  Those ladies can really crush the ball and are excellent players with decades of experience."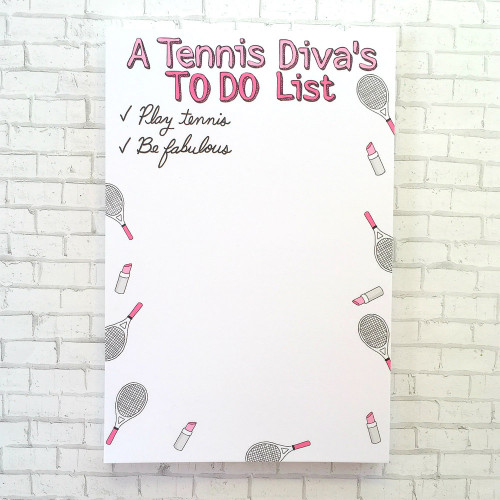 heck off tasks like "Play Tennis" and "Be Fabulous"

$8.50

shop