If you've struggled to find a supportive sports bra that's comfortable, properly fitted, AND cute—you're not alone. Sports bras are often a pain point for female athletes because it can seem as though we never get everything on our list. Maybe it's stylish and fits well… but it's totally unsupportive. Or perhaps it holds everything in place comfortably… but it looks like it was designed by a fashion school dropout. Brooks has heard our frustrated cries from gyms, sidewalks, and trails across the country and has answered with the Brooks Run Bra Dare Collection.
Welcome to the Era of the Brooks Run Bra
Taking into account more than 40 years of biomechanical research, Brooks set out to create a new line of high-impact sports bras that can handle the rigors of running. This new line goes beyond the previous Brooks sports bra design and zeroes in on what female runners need: comfortable support in a large range of sizes and styles.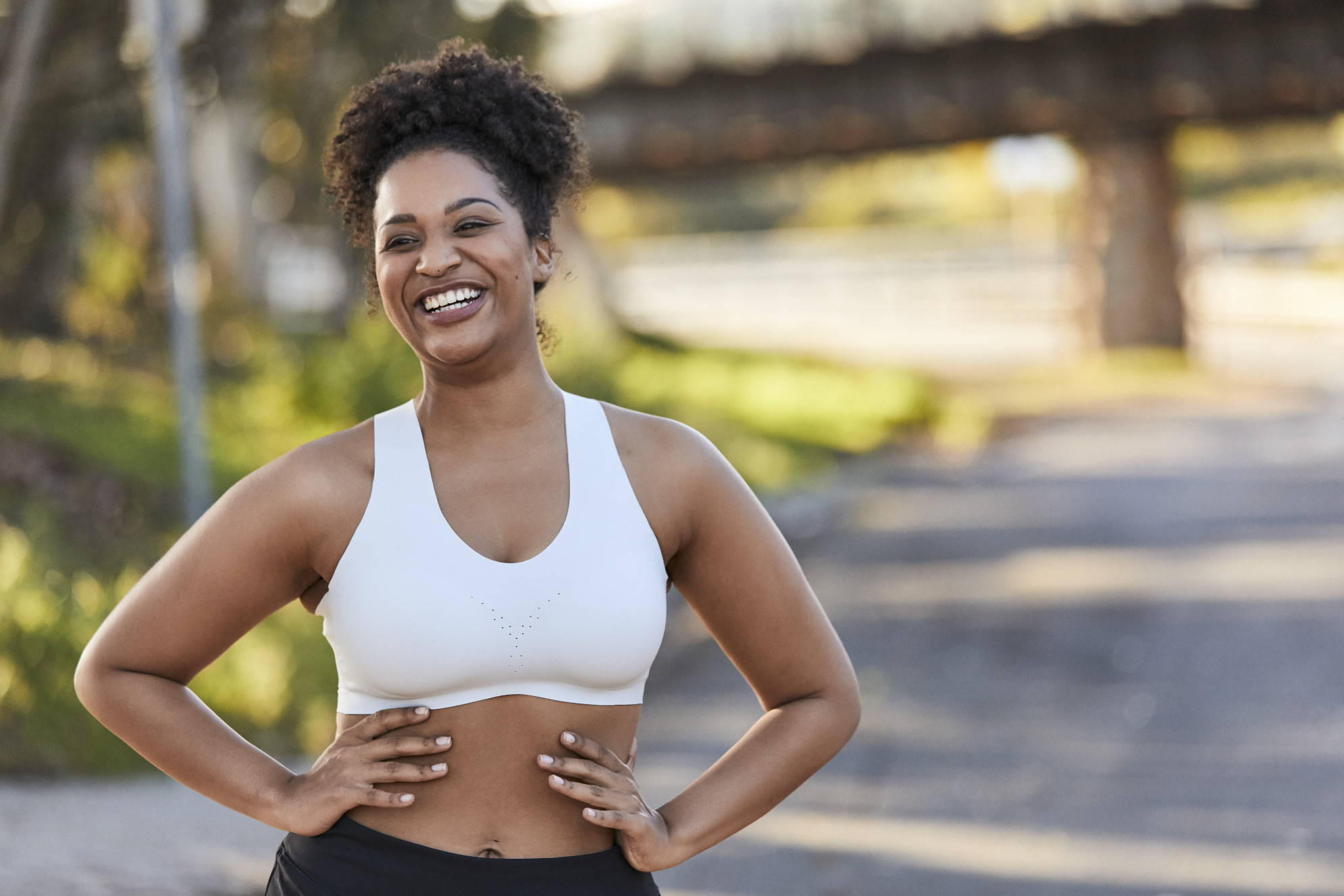 How Brooks Created the Best Sports Bra for Running
With more than 50 years of combined experience designing bras for runners of all shapes and sizes, the Brooks bra team partnered with the Research Group in Breast Health at the University of Portsmouth for biomechanical testing of the new Brooks Run Bras. To ensure that this new collection offers something for every size and style preference, the team worked tirelessly to integrate feedback from real-world wear-testers so that the final product meets the rigorous standards of actual runners.
To take things a step further, the team at Brooks Running went beyond industry standards during the testing phase. Other bra manufacturers generally only test up to a B cup; Brooks tested all the way up to an E cup to ensure that the final product is truly supportive for a wider range of bodies. Because every body deserves comfortable support.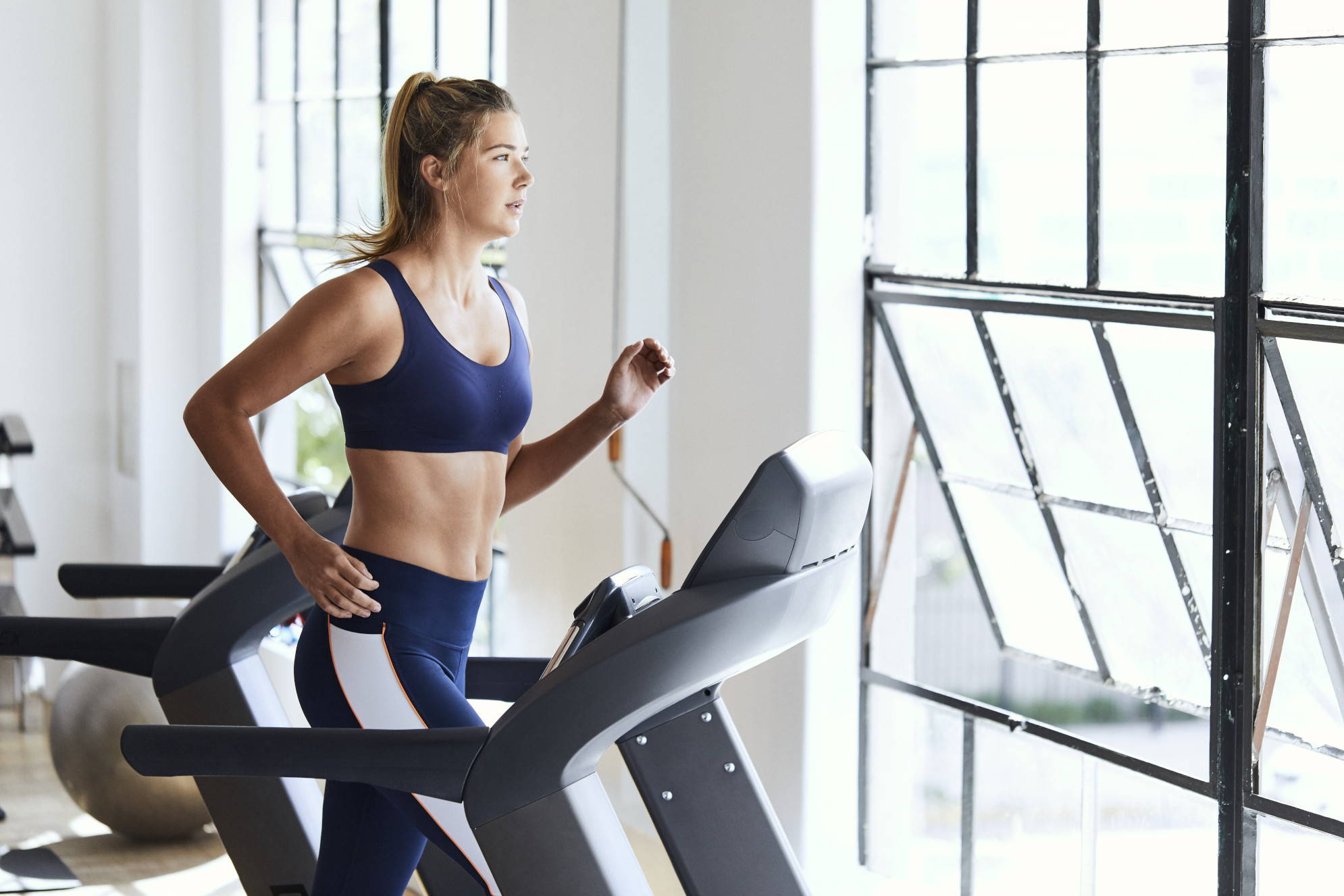 Why Choose a High-Impact Sports Bra?
According to studies, women can lose up to 4 centimeters of stride length if their breasts aren't properly supported during a run. A shortened stride means you take more steps to cover the same distance. If you were to run a marathon with a 4-centimeter stride deficit, you would run enough extra steps over the course of a marathon to equal a whole additional mile! Brooks Run Bras were designed to hold you in—not hold you back—so you can hit every run with your full stride.
Need more evidence surrounding the importance of proper support? Marathon finishing times can go up by anywhere from 4.6 minutes to 8.6 minutes for every increase in cup size, and the time difference is even more substantial for larger band sizes. If you're looking to set new personal records for yourself, it's imperative that you put yourself in the right bra.
Get to Know the Brooks Run Bra Dare Collection
Members of the Brooks bra team dared themselves to create a better bra—and they delivered the biggest innovation in the history of Brooks sports bras. Don't be deceived by the sleek, streamlined appearance of these running bras, they're stacked with impressive features so you can enjoy run-ready support and distraction-free comfort.
All bras in this collection are made of sweat-wicking, quick-drying DriLayer® HorsePower fabric and feature bonded seams and integrated bands for smooth, chafe-free comfort.
Don't Know Which Dare Bra Is Right for You?
Here's a quick comparison of features to help you out: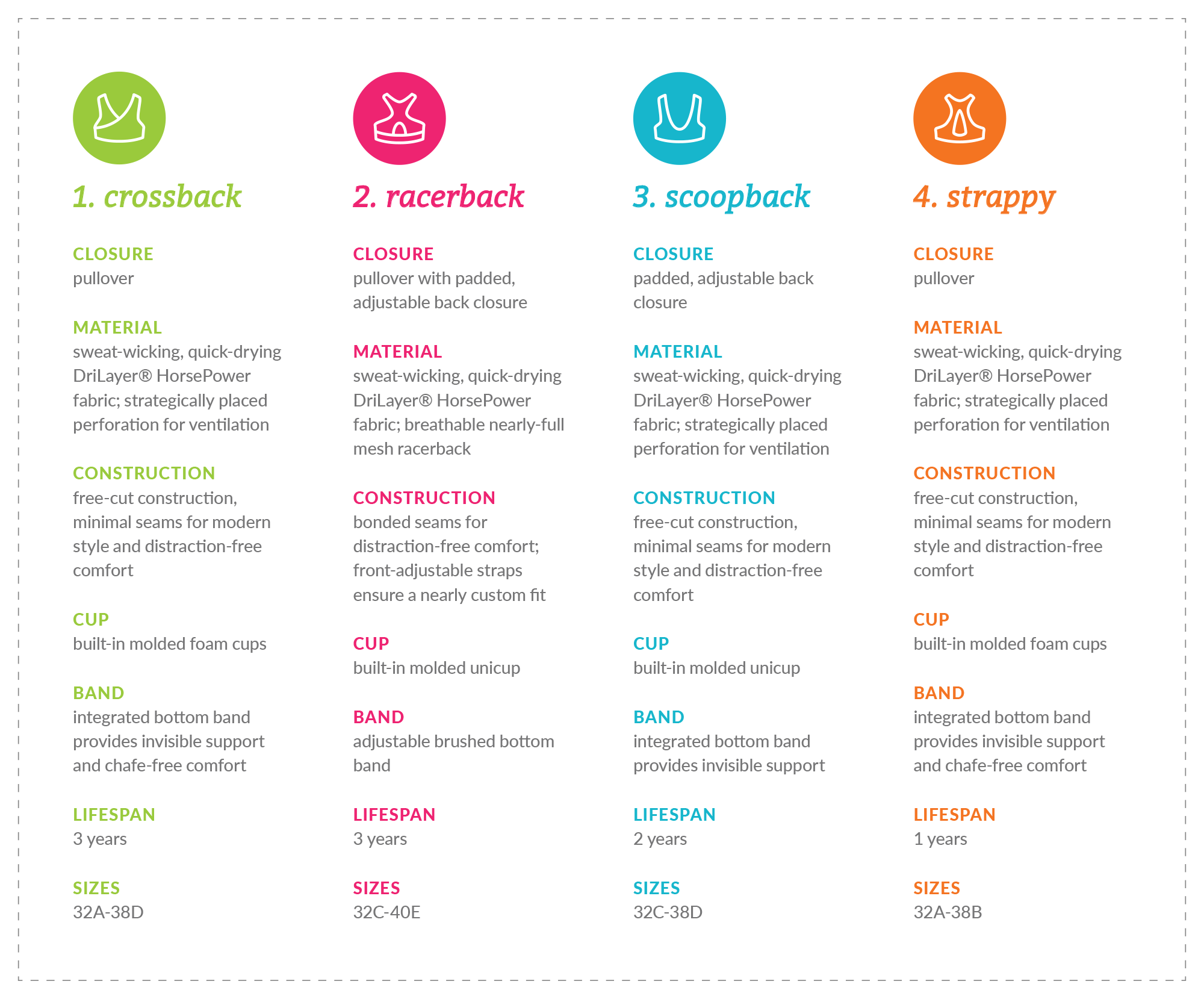 Already Have a Favorite Brooks Bra?
We've got good news... and we've got great news!
The good news is: Brooks will continue to make many of its most popular running bras through the Spring 2020 collection. You'll be able to find classics like the FastForward Crossback, FastForward Zip, UpRise Crossback, and UpLift Crossback for a little while longer.
The great news? Brooks will continue to revolutionize its running bra lineup in the future! The company is currently developing more new bras that will bring compression-focused support and high-style aesthetics together.
Check out the chart below to see which Dare Run Bra can take the place of your current fave, and keep your eyes peeled for the next launch of new bras from Brooks!