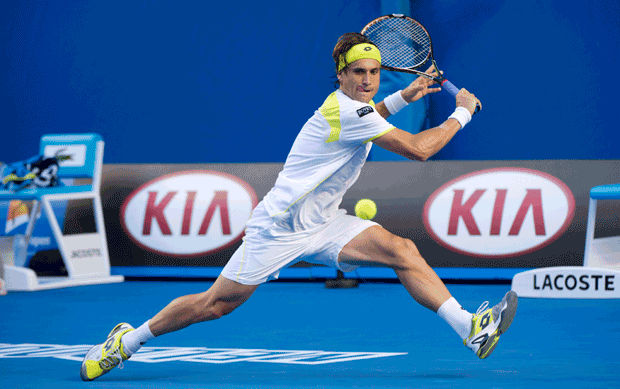 For what felt like forever, the top 4 spots in tennis were pretty predictable: Djokovic, Federer, Murray and Nadal. Until Nadal was injured, missed seven months, and came back just a bit less than his usual stellar self. Now, we have a new top 4: Djokovic, Federer, Murray and Ferrer. Once Nadal gets his mojo back will Ferrer hang on to number 4? Only time will tell, but one thing is sure, this uncertainty is exciting.
Not only did David Ferrer move up in rankings, he is also the 39th player since 1968 to win 500 career matches on the ATP World Tour. He beat his friend, fellow Spaniard and fellow Lotto player, Nicolas Almagro, to reach this feat. In case you aren't sure what a huge accomplishment this is, he is only the fifth currently active player to reach Team 500. The five active players are Roger Federer, Rafael Nadal, Lleyton Hewitt, Tommy Haas and David Ferrer.
Towards the end of 2012, Ferrer renewed his contract with Italian company Lotto, giving them another four more years to use his pretty face and star power.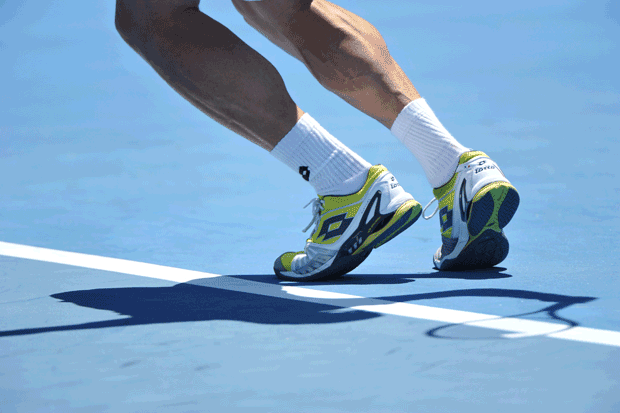 David Ferrer is moving up in rankings and staying at the top in style. His renewal with Lotto will ensure Ferrer looking his best match after match after match... all the way to 600.