No two runners run alike, which is why Brooks designs shoes using a runner-centric approach that produces shoes that can take on just about any distance, speed, or terrain.
If you're looking for a running shoe that offers a firm-yet-bouncy ride, check out the Brooks Energize Collection—it's got something for everyone! All shoes in this collection feature DNA AMP technology, which gives back more energy than other performance shoes on the market. Allowing you to recover some of the energy you lose through ground contact means you can use it to propel yourself forward and get more out of every step.
Brooks Levitate 3
If you're a neutral runner seeking a lot of energetic cushion, you'll find it in the Brooks Levitate 3. This iteration features a Fit Knit upper, an integrated collar, and a pseudo-integrated tongue for an improved, sock-like fit.
Brooks Bedlam 2
Do you need both springy cushion and support? Then the Brooks Bedlam 2 is for you. Featuring the same upper as the Levitate 3, this shoe integrates GuideRails technology for "there when you need it, out of the way when you don't" support for overpronation.
Brooks Ricochet 2
Are you looking for lightweight energy return? Look no further than the Brooks Ricochet 2, coming to Holabird Sports in December 2019. The lightest shoe in the Energize Collection, this version features a sleek Fit Knit upper. BioMoGo DNA works with DNA AMP for a light, responsive ride with maximum energy return.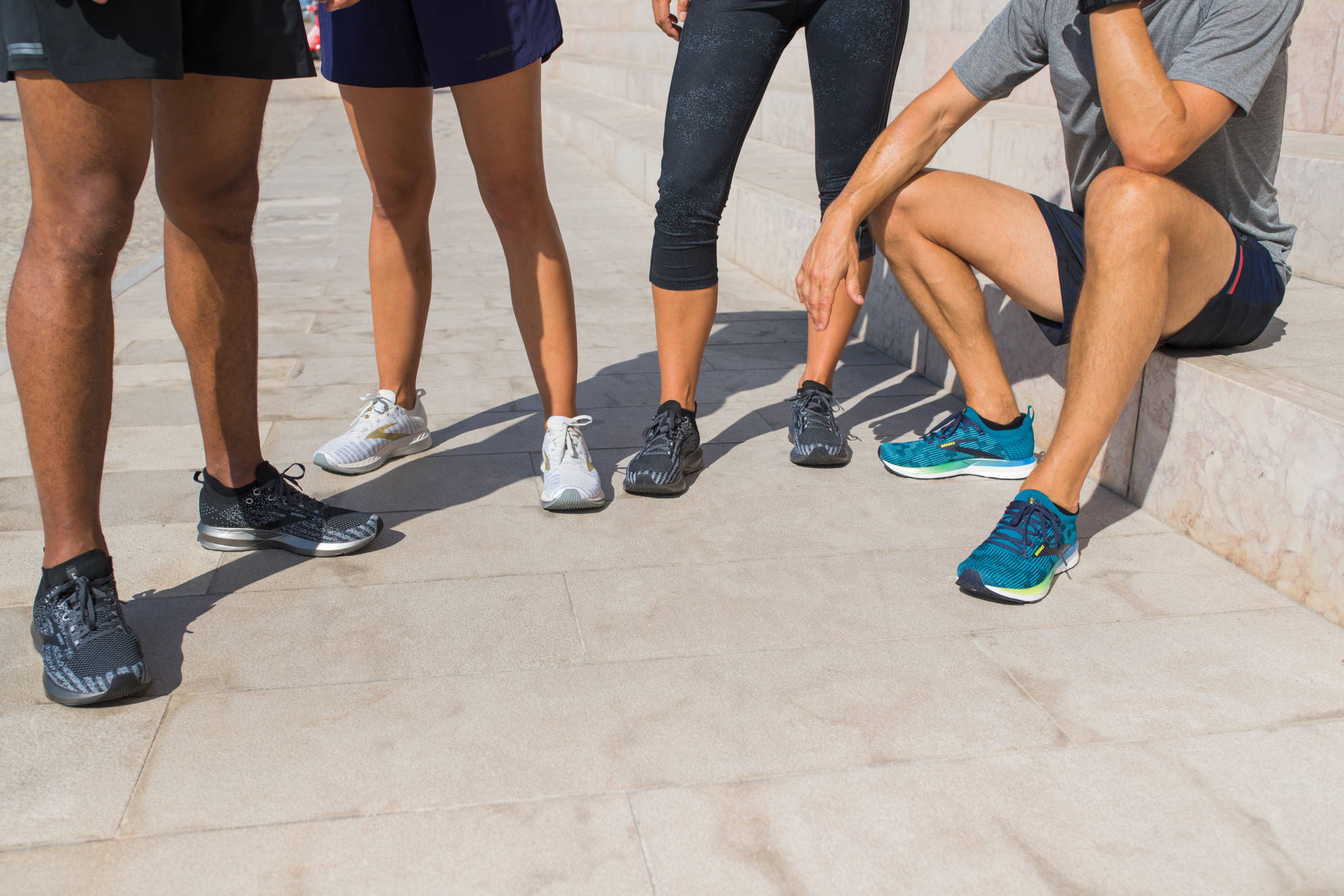 All three shoes in the Energize Collection have made improvements that make it easier to go mile after mile, including a better fit and feel and a more energetic ride than ever before. A flexible arrow-point pattern on the sole allows for efficient heel-to-toe transitions.