Welcome to the Month of Merrell! We're featuring this hiking footwear giant every Friday during the month of July to highlight the history, features, and accomplishments of the brand.
It may surprise you to learn that Merrell started with a custom pair of cowboy boots. Randy Merrell used his industrial shoe-making education and knack for creating handmade boots to marry American technology with Italian manufacturing processes.
In 1981, Randy brought two former ski company executives into the fold: all-American Olympian Clark Matis and John Schweizer. Bringing together Randy's brilliant craftsmanship and the industry experience and athletic instincts of Clark and John allowed them to really dig into designing more affordable high-performance hiking boots.
The triumphant trio worked so well together because each man brought something special to the table. Randy was responsible for original product designs. Clark handled production management and marketing. And John provided business savvy and Italian connections.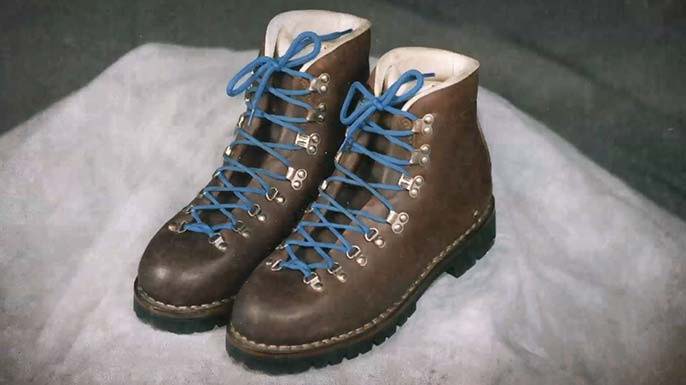 Some of the first Merrell hiking boots
Today, Merrell focuses on the four core values of comfort, durability, design, and versatility. Hitting the trails in Merrell footwear ensures you are able to enjoy the great outdoors without barriers. Here's how Merrell approaches the company's core values:
Comfort
Doing what you love should feel good, both mentally and physically. Climbing Everest is taxing enough without blisters the size of pancakes on your feet. Merrell makes products to fit as comfortably as possible.
Design
Merrell gear is made to look right, feel right, and perform right. Its beauty is not only skin-deep. Merrell goes to great lengths to ensure that form, feel, and functionality all come together seamlessly.
Durability
Merrell stands for durable, high-performance products that last. Like Stonehenge last. Like mummified King Tut last. Merrell builds gear to hold up in the harshest conditions, over and over again.
Versatility
These boots were made for walking, and running, and hiking, and climbing mountains, or just sitting around, really. Merrell fits a wide variety of people, for a wide variety of adventures. Merrell is about groundbreaking multi-sport technology