Enter the world of Fine-Tuning with HEAD's new Adaptive Tuning Kit. Novak Djokovic's racquet of choice, the HEAD Speed Graphene Touch, comes with a slue of new tricks. There are three sets of grommets varying in weight and string patterns, 3 spacer rings for adjusting beyond the standard length of 27", by adding +0.2, 0.4, or +0.6 inches to the overall racquet. Lastly, the additional weighted end cap helps beef the racquet with +0.35 oz.
Now that you know what comes in the kit, lets talk about what this kit could do for your game. The racquet comes standard (unstrung) at 285 grams/ 10.1 oz. and at a balance of 325mm/0.7 IN HL. Of course, the kit can adjust weight, balance, and length.
If you like the 22 mm beam on the HEAD Speed racquet and would like to increase maneuverability to whip cross court shots like Novak himself, use the standard 16/19 string pattern and add the heavy end cap to push the weight to 295 grams/ 10.66 oz. and a balance of 313 mm. This combination adds maneuverability without sacrificing control.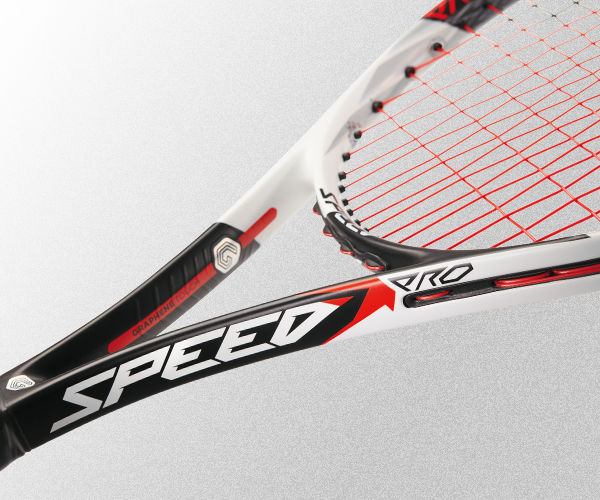 Now, if you are an aggressive baseliner looking for more precision from all areas of the court, then switching your grommets to the heavier 16/19 (+0.5g) and adding one of the spacers (+0.2) helps achieve a more balanced weight from head to end cap. Remember that the heavier weight end cap is to remain in the racket to give the racquet the balanced swing weight. At this point with everything added, the racquet will come in at 300 grams or 10.95 oz., a balance of 324 mm, and a length of 690 mm, 5 mm over standard.
If you're a player wanting to impose spin and power from your end of the court, then opening the string bed and increasing the weight is what you need to do with your adaptive kit. Switching to the heavier 16/16 grommet (adding +0.5g), keeping the standard length grip size, and using the heavier end cap will change from a more controlled oriented racquet to a power and spin-friendly racquet.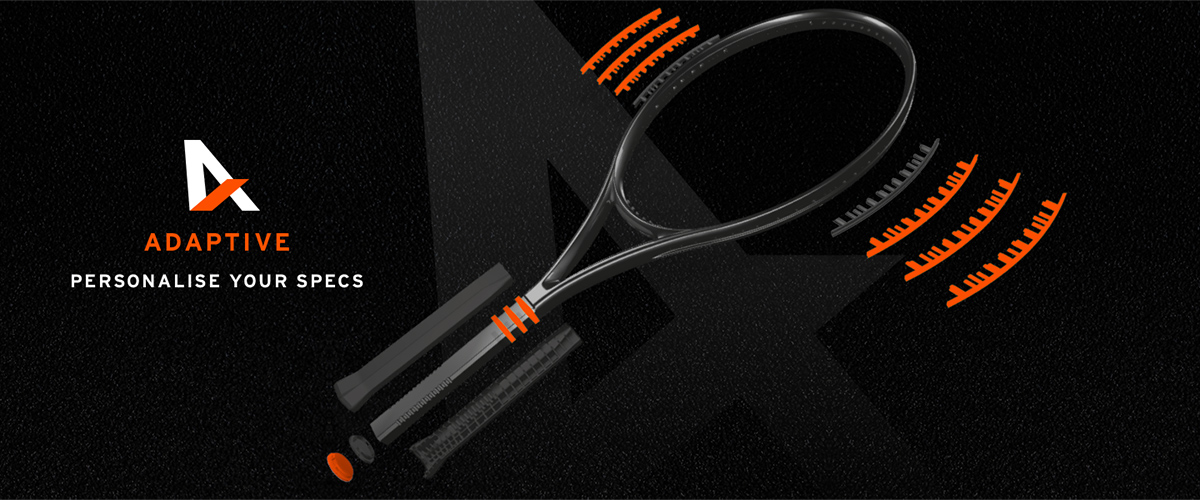 Some of us are in search of the racquet that can do it all. A great setup to achieve maneuverability, control, spin, and power would be the following: By changing the 16/19 grommet to the 16/16, removing the (0.2 mm) spacer, coupled with the heavier end cap, you'll get a good balance of control and power allowing you to withstand harder-hitting players and put more action on the ball. The finished product will weigh in at 295 grams or 10.63 oz. with a balance of 319 mm. Please note that all of these configurations can be altered between string jobs. We focused on various characteristics and weights being altered but the string being used plays a very important role in the racquet's playability. String is a very personal choice. My recommendation for any of these configurations would be HEAD Velocity MLT for power and comfort or the HEAD Hawk Rough for power and spin.
Shop the Latest Collection of HEAD Speed Tennis Racquets
This blog was posted in February of 2017. Sadly, we no longer carry this product.